I'll throw down on this one.
Day 1 - 02.04.06 (The rear seat trunk pass-thru is perfect for removed prop shafts.)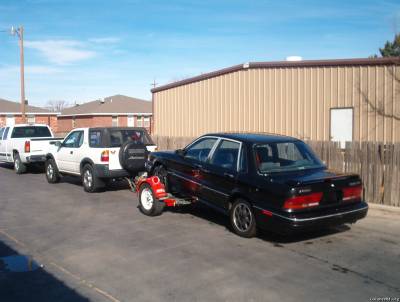 07.12.07 - Spectacular HG failure in Phoenix, in July, in rush hour the Thursday before starting a new job.
And then on 02.04.08 some stroke ass made a left turn in front of me. Car is still down, but not out.
I had no idea that some kid actually totalled 195 out two years
to the day
after I took delivery (on a trailer) until I noticed the EXIF data on the pictures. That's fucking nuts, man. From now on, February 4th will be one day out of the year I'll walk or take the bus or something. That shit gets expensive!