Joined

Sep 11, 2022
Messages

2
Location
Howdy all,
Bought this 1990 GSX about a year ago as my first foray into Japanese cars. I've owned a bunch of old American V8 muscle cars before and wanted something different.
I found this car in Phoenix for a fair price and it was very clean with the original dealership window sticker (!). It's from Michigan originally (I have no clue how it ended up in Phoenix) and I bought it from the second owner. It had a blown engine, some hail damage, and a small amount of rust. I bought a used 7 bolt 1G engine and a friend of mine and I swapped the motor in a weekend. I got to enjoy it for a few thousand miles before suffering a timing belt failure. Then I bought a 91 Talon as a parts car, and swapped the engine into the Galant. That motor smoked so badly from consuming oil that it lasted about a month before it got pulled out, and I decided to put ANOTHER used motor in, which proceeded to immediately throw a rod.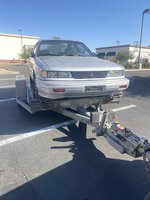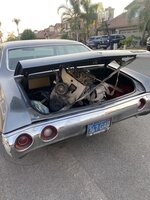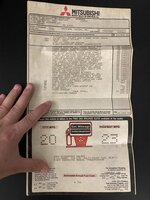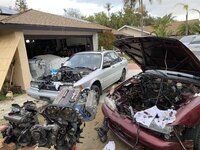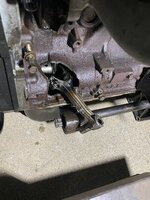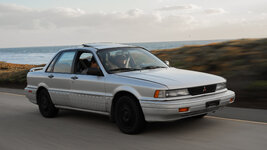 I'm currently putting a 7 bolt back in it to get it back on the road, as I've gotten pretty good at removing the drivetrain at this point. I'm in the process of building the 6 bolt engine up to be more robust and reliable.
I have a bunch of parts I've collected over the last year and I'm excited to have the car back on the road in a week or so and then continue to improve and personalize it. It's very cool to find a group of owners of the same platform to all nerd out together. I will flesh out the build profile for the car as I go and continue to try to post updates!