Hi Everyone My name is Jake and I recently purchased a 1991 Galant VR4 #119/2000. I have joined this site trying to learn as much as I can about these cars. So on to the car...
1991 Galant VR4 #119/2000
96,000 miles
web cams
Forged pistons
Balance shafts removed
big 16g
ported manifold
supra fuel pump
hks intake
mofugas cat back,high flow cat and race down pipe with dump tube on wastegate
oil catch can
momo wheel and shift knob
EGT, Boost, and Air/fuel Ratio Gauges
I have a set of brand new KYB AGX's that I plan on installing this winter.
Here Are some pictures. Its in storage for the winter already.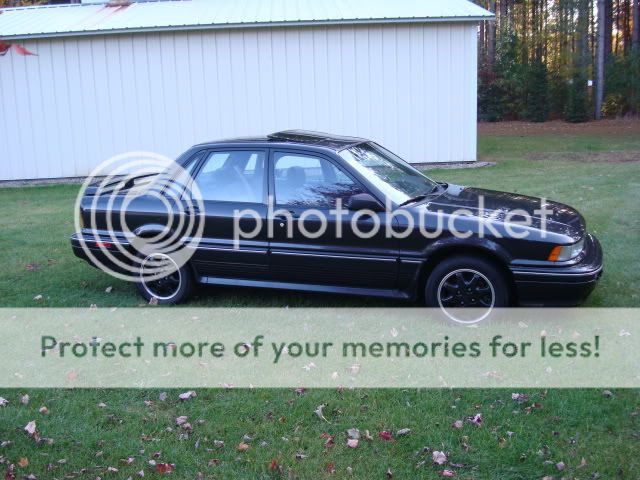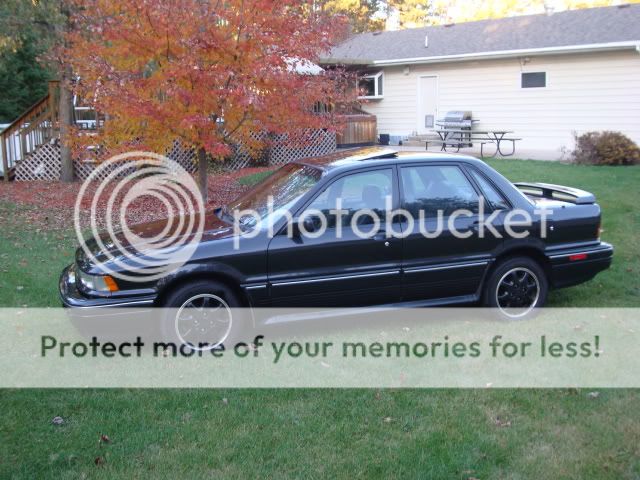 The only plans I have fr the car so far include...
Installing the shocks along with a set of ground control coilover sleeves.
Buy a MBC and turn the boost up to around 14psi(its only at 7 right now)
Bigger injectors and some type of engine managment DSMlink??
Get it tuned, Enjoy.
Any other sugestions, I am fairly new to the DSM World.