For those who read my initial introduction post on 642/2000, you know what a mess the engine bay and trunk were. Rausch saw it when it was in Dan's hands and can attest to the state of hack it was in. Initially set out just to fix up the loose ends to get it running and then drive it, but once I started digging into it relized that I may as well pull everything, fix it right, and throw it all back together so that I know its done right.
So here's the before pics:
The major kill factor of it was the way he spliced into the wiring harness, the poor hose routing, the fact that it was spray painted over the oil/dirt leaving a tackie feel to it, oh and the fact that it looked like S*@#!!!
Here's her part way cleaned after everything was pulled: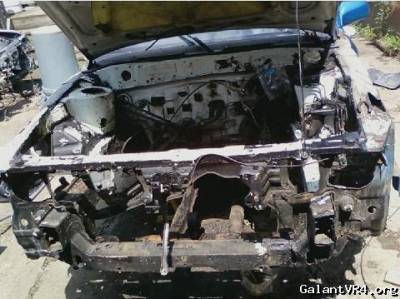 And after paint:
While everything was out, I stripped all the engine brackets off and repainted them, as well as the valve cover, and intake. I was amazed at all the shady work I found, like a zip tied CV boot /ubbthreads/images/graemlins/uhh.gif. Also took this time to get familiar with the wiring harness and the service manual. Strip all AC, PS, ABS, and the unneeded emissions (no checks around here /ubbthreads/images/graemlins/grin.gif).
Then I started reinstalling everything, with the new goodies.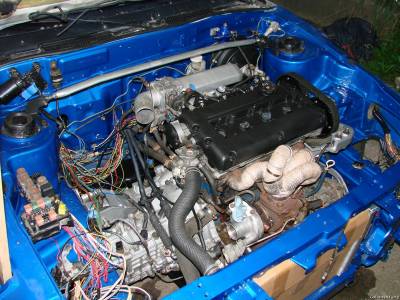 I still have quite a bit to do in the engine bay, but I figured I'd post some progress and get some feedback. I haven't even touched anything else yet. Going to be fixing the sending unit flange on the gas tank and reduing all the wiring for the battery in the trunk this week, as well as buttoning up a lot of the loose ends in the engine bay.
The other big one is new FMIC and piping. I ordered an EVO8 off ebay, but it never came and I'm still trying to get my money back /ubbthreads/images/graemlins/banghead.gif
If anyone knows a good deal on one let me know.