I moved the car into a small storage shed last weekend, its a more suitable location to do what I am currently doing with the car, at least until I can move into my own shed.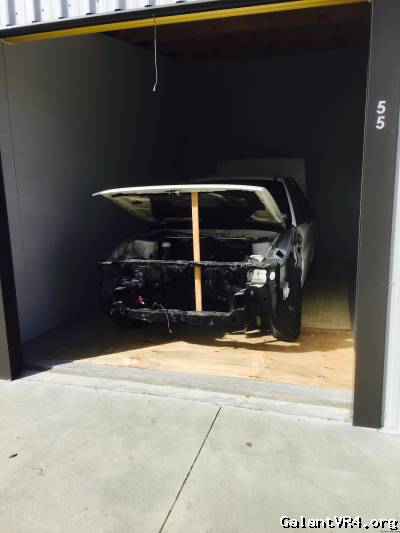 I have very quickly out grown the shed but it is dry and secure.
Currently this is how the body sits, The engine bay is completely stripped bar the brake lines running to the rear which I will get when I go under next time I work on the car. The engine bay is messy built up crud over the last 24 years and there is the addition of some extra holes which will be welded up along with any other holes not needed but other than that just a repaint once all corrosion and grease is removed.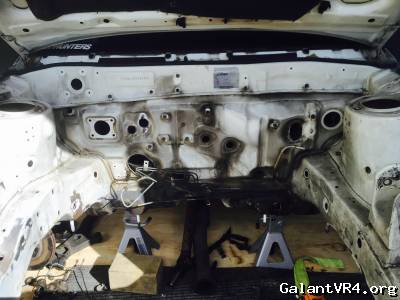 And here is the engine all wrapped up on the stand waiting its turn.
Thanks for reading, Ben.