Joined

Oct 13, 2011
Messages

282
Location
Hello all I figured it was time for me to start a build thread, maybes it will help me get this car back on the road this way.
Well I get 1695//2000 back in October of 2011 after I going to my first year at the DSM/EVO Shootout. I had been looking to get a Talon TSI, but I saw a couple Galant VR4 there and was like this is the 4g63 car for me.
This is what it looked like when I first got it.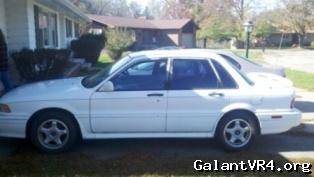 After getting it I checked at all out to find the good and bad in clean it up a little be more then what the guy that had it before he had done. With the regaler maintaince stuff.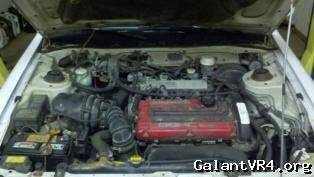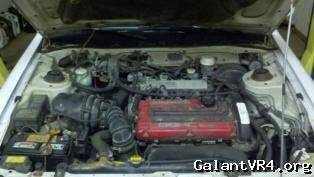 I didn't have much plans for it at first other then it being my daily driver and keeping her clean.
First thing I had to do though was paint the door window trim I couldn't take it being half white and half faded black. Ti turned out pretty nice for just a ratlle can job.
Didn't do to much to it for a while but drive it for a bit, I did get the windows tinted nice and dark tho. these photos are from the day It back for the tint shop. I thought it made her look pretty damn nice.
Then one day of running late to work I let her get a little to hot… and I blow up the radiator and put a 8" crack down the top of it. So I started to tear her down the next week. And that's how she sites right now which makes me sad. But I have not been just sitting around doing nothing most of the time.
So I took it all the way down to a bare block and had it bored .30 over honed and what not to start a rebuild on her.
As of right now I have everything but a fmic for it and other misaleus little things to get to put it all back together.
So she is getting 2g pistons on 1g rods, bored .30 over
Stock head with supertech nitrade coating std size valves, kiggly beehive springs and titanium retainers, evo 9 rocker arms, 3g lifters, kelfold 272 cams
FP 76hta turbo
South Bend Clutch SS-X Pressure Plate Combo w/ TZ/B-Series Disk
With a 4 bolt LSD rear end
Hopefully I can get up to around 450hp ish with this set up, I guess we will see once its running again and gets tuned and dyno.
Im sure there is something im missing but this should be good for now.
over the last week i have been putting in long nights of work on her and hopefully will be able to have the car ready for the tuning and dyno time coming up in the next couple of weeks.
this is how it the motor sits right now should have have the timing done up tonight.