With a n00b car.
It's not a E39A to begin with.
I brought in a JDM Mitsubishi Galant VR4 (The uber rare gap filler/marketing failure between the E39A and the EC5A). I will be posting here for random questions about this car when they show up. So far the common things between this and a E39A is:
1. the 4WS system - Valves driving the rear rack controlled by a computer thingy
2. the front brakes - same setup. Same 4x114.3 as well
That's all that is common between a E39A and a E84A I would think?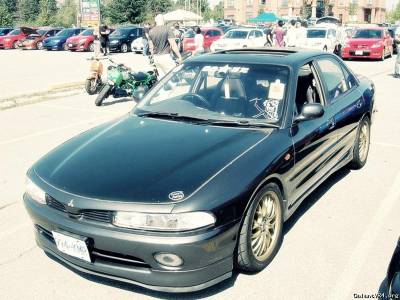 I'm located just 30min away from the US border in Canada where 15 y/o JDM imports are easily registered and used on the roads. Nice to meet you.
Last edited by a moderator: