Joined

Sep 5, 2002
Messages

1,044
Location
Reason for sale is starting a new project. This is one of the cleanest Galants you will find out there today. Only PM or call if you are serious. Car now has 154,9xx on it. So the motor only has 4000 miles on it. Also will come with a laptop for tuning. I also have a spare transmission that may need a rebuild. I had a 4 bolt rear end in it, but was bad from the start and just continued to get worse, so I had to put the 3-bolt back in it. Car rides and drive beautifully. Also comes with a basement full of misc stuff. It will all go with the car. Also comes with the ABS delete stuff.
The car has brand new tires on it (200 miles), Fresh Oil change (royal purple), Fresh Trans fluid (GM Synchromesh). Only thing the car could use is a little dyno time. It runs fine, but I know it is not running to its full potential.
Big ticket spare parts it comes with
-Stock 91 rims no tires. Rims 7/10
-2 transmissions. 1 may be good, probably a rebuild though. 1 is for parts
-Laptop for Data Logging
-Spare Front seats, decent cond.
-Few gallons of Boost Juice
-Stock Radiator
-Rockford fosgate 10" sub and amp
-lots and lots of Misc stuff.
This is from the members rides.
Asking Price 10,200
[email protected]
or 774-218-0119 (email is best)
Owner: Clint Cooper
Location: Raynham, MA, USA
Message Board Name: VR4coop
Year: 1991
Number: 222/2000
1/4 mile: 12.8 @ 110 mph on 93 pump gas
Video of run
HP: 324 TQ: 356 @ 19psi (Over 2 years ago)
Motor Rebuilt at 150,706 miles
MODS
Performance
-Engine-Exhaust-Turbo
Rebuilt Motor
Wiseco 9:1's .020 over
Eagle H beam Rods
All ARP hardware
Topline Gasket set
Power Enterprises Timing Belt
Balance shafts eliminated
Re-Freshed Head w/ Extreme Motorsports Lifters
FP Exhaust Manifold
Victory Performance 2.5 o2 housing with 38mm Tial external dump
Tial 38mm external wastegate
3.0 Downpipe back exhaust and magnaflow muffler
SlowBoy Racing GT12 turbo
SBR Turbo Oil Return Line
Alky Control Water Injection 50/50 meth/water with M15 nozzle
Indy Core 24x12x3 Intercooler core 2.5in Alum piping
Zaklee Corp Clear timing belt cover
-Air-Fuel-Transmission-Suspension-Brakes-
3-bolt no 4WS
Shep Stage 1 trans 7k miles
2g hacked MAF w/ K&N
Homemade 3inch intake w/ BOV recirculated
Removed All Emission
Forge Motorsports BOV
Walbro 255 pump Rewired
SX/BR Adj Fuel Pressure Reg.(37.5psi base)
FIC 850cc Injectors
ACT 2600
ACT XACT Lightened Flywheel
Mofagus Short Shifter
KYB Agx's Front GR2's Rear
Ground Control Coilovers 450lb spring rate. F/R
Greddy Front Strut Brace
Cross Drilled and Slotted rotors
Catch Can
Accel Wires
NGK plugs BPR7ES gapped to .026"
-Electronics-
DsmLink v2. Will come with a laptop
Autometer Phantom Boost and Oil Pressure Gauge
Greddy Profec B EBC (Old School version)
Odyssey PC680 Battery w/JM Fabriactions Tray
-Interior-
OEM 1g Leather shift knob
Momo Corse steering Wheel
Sparco Pedals
Alpine CDA-9813 Deck
Polk 6 1/2 in doors
The Wedge Bar camera mount
-Exterior-
2002 Isuzu Trooper Anthracite Pearl Metallic Paint
1993 Galant LS front bumper ( No Fog Light Holes )
30% tint in the front 20% in the rear
De badged
Shaved trunk lock
Shaved Antenna
Velox 18x7.5 VX-8's w/ Sumitomo 225/40/18's (40mm Offset) (200 miles on them)
JDM Clear Corner Lights
Performance Cafe' HID's
Rear Bumper support removed
LED front Bumper lights
-Custom Stuff-
Front Grille
3in Intake
I/C piping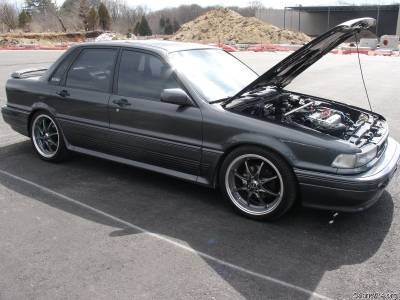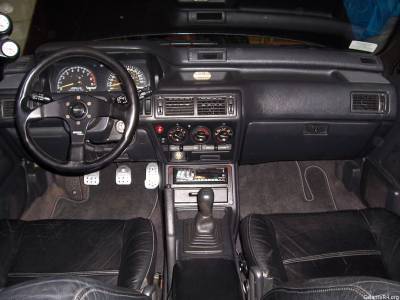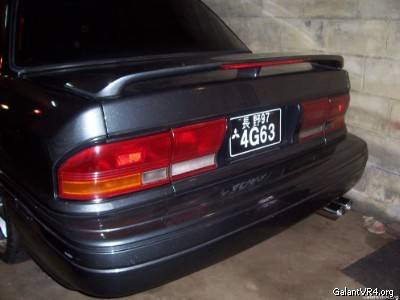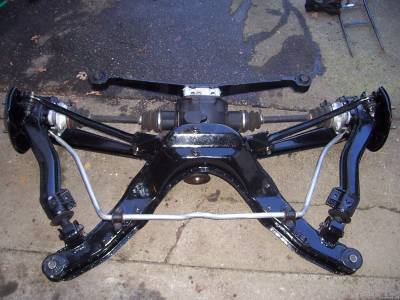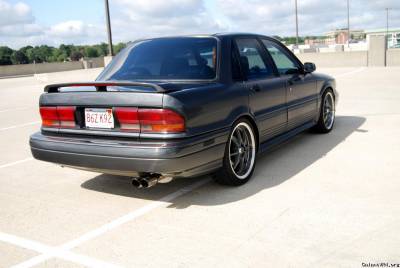 Picture of LS front bumper (No foglight holes) This is with old Intercooler setup.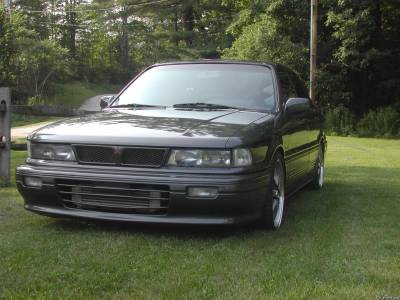 All the spare parts it comes with.
Not shown are the 2 transmissions, a laptop for tuning and 2 boxes of random misc stuff.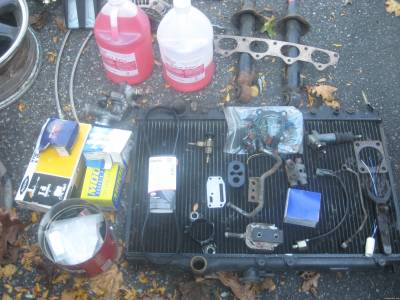 Thank You
Clint Cooper
Last edited: