For those of you who don't know me, my name is Craig. I have been the owner of 1501 for about a year now. My brother owned it for about 4 months before me, and my best friend Mark for about a year previous to that. I knew when Mark bought it, it would eventually be mine. My little brother started an introduction thread, which I basically took over and have been using as a build thread. Since the car is back on jack stands again, I decided its time to do things right.
Here is my introduction thread, if anyone wants to check out previous cars and such
LIV4PSI newbie intro
Now onto 1501. Its all started about two years ago when my friend Mark listed his Jeep Cherokee for sell/trade on Craigslist. His first offer was for a Galant VR4. Here is the car when he got it. The only mods were an HID headlights, HKS turbo timer, and an improperly installed HKS BOV. At this point we knew we were saving it from a ricer. Here are some shots of the Jeep, and the 1501 when we first got it
The first thing Mark did to it was paint the chrome grill bllack, since we both hated the chrome. In retrospect, I wish I would have talked him into painting it body color. He also gave the car a much need cleaning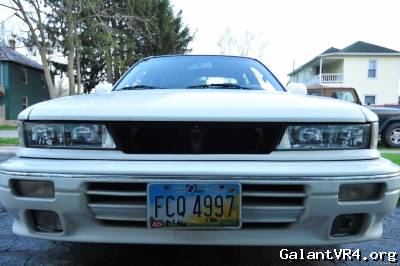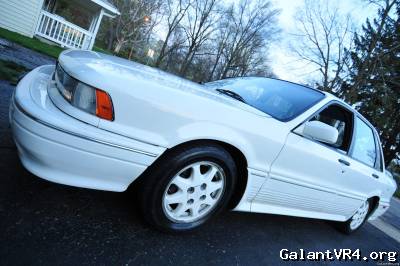 When we picked it up, the only known issues were a bad rear wheel bearing and of course the 4WS was leaking everywhere. No surprise there. Within a short time, the first thing broke under our ownership, the oil return line
Mark being overly anxious to start modding (much more maintenance was needed), he started with a 2G downpipe and some wheels I had laying around from a 2000 Sentra I parted out. He kept the stockish look, and painted them Summit White.
Last edited: