A bit late in the game, but figure why not. I bought 1350/2000 back in June 08', upon arrival from deployment, I knew from the beginning that this car was going to be requiring a good amount of TLC with the rust underneath. Come to find out when I changed out the rear subframe, on the right side where it mounts to the car, it was cracked through the metal to the bushing, just about all the way to the top (somewhat scary after you realized you had just autocrossed on that a week prior). Despite what friends had nagged me on to sell the car and just find a rust free body, I chose to stick with this car and not simply give up on it, then watch it be added to the scrapped list of GVR4s.
Long story short, from the day I picked her up I've made a good amount of progress on the car bringing her back to road worthy condition as well as minor upgrades here and there with keeping up on maintenance.
Specs at time of purchase
142k on the clock
Stock Motor
ABS Disabled
4WS Lines plugged
Stainless Steel Braided lines Front/Rear
No Radio
Faze boost installed in one of Curtis' 2 gauge din panel
3" one piece Exhaust consisting of a Megan Racing Downpipe welded to some off brand High flow cat and muffler
Evo 8 Suspension swap
OEM Sunroof Wind Deflector
Peppered with hail dents
Rebuilt Salvage title
Clear coat gone on Roof and rear bumper
Cracked front windshield
Cracked front bumper on Passenger side
Broken Left foglight
Rusted Rear subframe and all suspension components
Slipping Clutch - went out on return trip back to VA, first thing I fixed.
Timing belt done at 108k - this was good to know
1G Shifter assembly and shift knob
Came with original owners manual in mint shape and the "diamond care road service" card.
Driver's seat has usual tears on the bottom, came with seat cover though.
Steering wheel has the normal wear and tear.
Early on Pics
broke down just outside Statesville, NC, this is when the clutch went out, half way back to VA.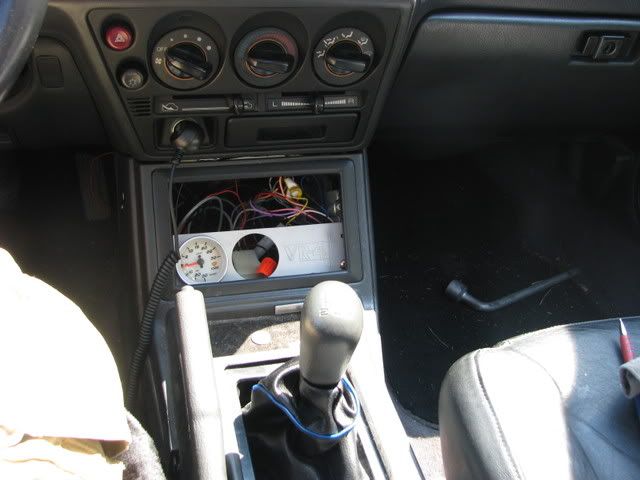 Rust is bad mmmkay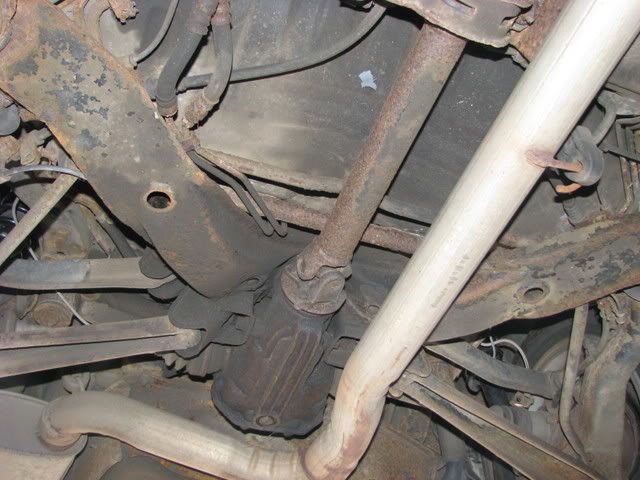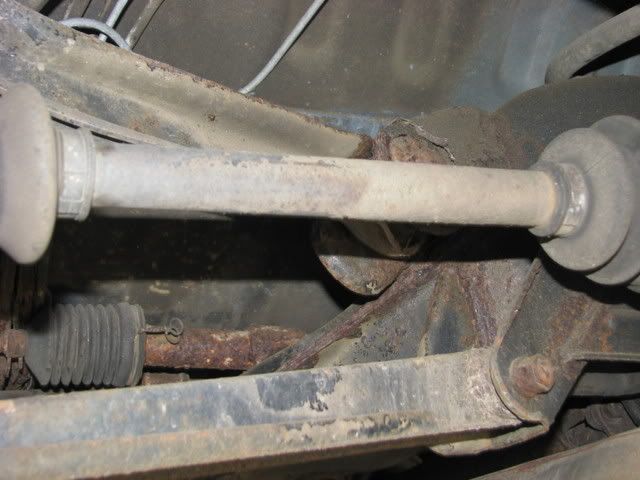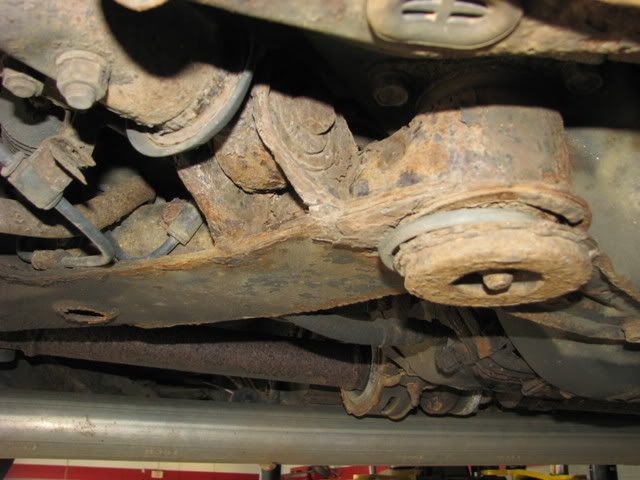 Hey those are my fuel lines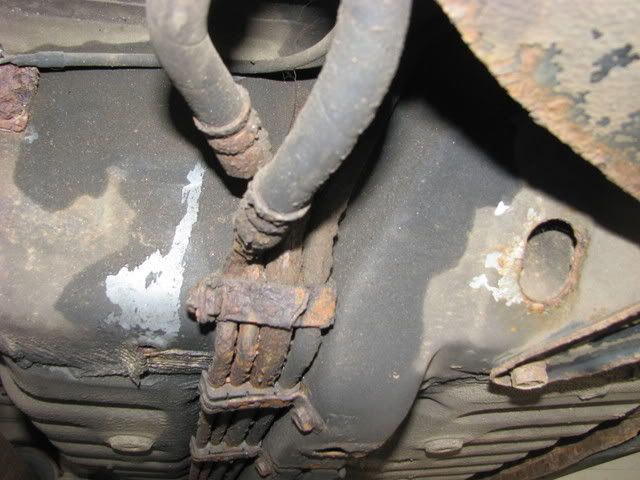 Upon taking heat shield off I find my exhaust leak source...the stock exhaust manifold is cracked in a few spots.
Current Specs/Mods
Motor/Engine Bay/Drivetrain
170k on motor
Timing belt job done at 158k, also did the valve cover and spark plug seals at this time as well
Removed Cruise Control
Removed Emissions Canister
Removed and plugged all unnecessary vacuum lines
Aeromotive A1000 Fuel Pressure Regulator
FP Exhaust Manifold Studs
Evo3 Exhaust Manifold
MHI Big 16G
Evo3 o2 Housing
LC-1 Wideband o2 sensor
Replaced Faze boost gauge with Prosport boost and water temp gauge (18yr old connectors break easily)
Mesh Screen over turbo inlet
Oil catch can installed
Speed Density conversion - completed this back in January
-GM 3 bar MAP sensor
-GM IAT Sensor
-Ostrich 2.0 Eprom Emulator
-Full Throttle Speed GM IAT & GM Map Sensor to MAF connector harness for plug n' play purposes
ETS Anodized Black GVR4 FMIC with black 2.5" piping.
Lower Shores Performance Manual Boost Controller
Rebuilt Alternator
Tuning/logging
DS-Map/Jackal
Dsmloggers.com datalogger cable
Steering/Suspension
4WS Removed
PS Pump & belt removed - Dry rack for now
R/R Rear Subframe, including all control arms and sway bar
R/R Both Trailing Arms
R/R Left Rear Caliper
R/R Right Rear caliper
R/R Left Rear Lower Control Arm - I had the trailing arm failure a few months back, it warped the crap out of the arm.
New Rear Rotors from Rockauto
R?R all ball joints on rear arms
R/R Rear diff for 3 bolt LSD when Left rear axle went out.
Exterior/Interior
JDM Front bumper
JDM Projector fog lights with projectors swapped out for the yellow ones.
JDM Clear Corners
Curtis made bumper brackets for JDM bumper
Clear coat is coming off the hood now

1G shifter assembly and shift knob
89' LS Underdash w/ pocket
Wheels
AMG Type 1 Wheels
Stock 91 wheels - awaiting to be restored at some point
Brakes
Replaced Right Front Calipers - 1 rusted sticking piston =

Replaced Rear Calipers
New Rear Rotors
Raybestos OE pads for now
Parts not yet installed
Gas tank - waiting till I get new fuel lines
Walboro 255lph pump - waiting to install the gas tank
E-Brake Cables
New Front Rotors
Right Rear Dogleg
Right now on my things to do next are the rear wheel bearings, rebuild driveshaft and replace carrier bearings, replace the leaking Oil Filter housing with a 90 OFH w/ oil cooler, replace front axles, and swap out the dry rack for a manual rack. The car still has AC, though I'm debating on removing that as I never use it. It used to work, but upon changing belts I found out the tensioner bolt head was broken off and the rest of the bolt is rusted to the bracket and thus that bracket came out and stayed out.
Pics from along the way of my progress
Subframe Removal and Replacement - Removed and replaced it 3 days prior to the DSM/Evo Shootout 08'
Oh look rust is removing itself for me already
So that's what the pumpkin with the 4WS pump looks like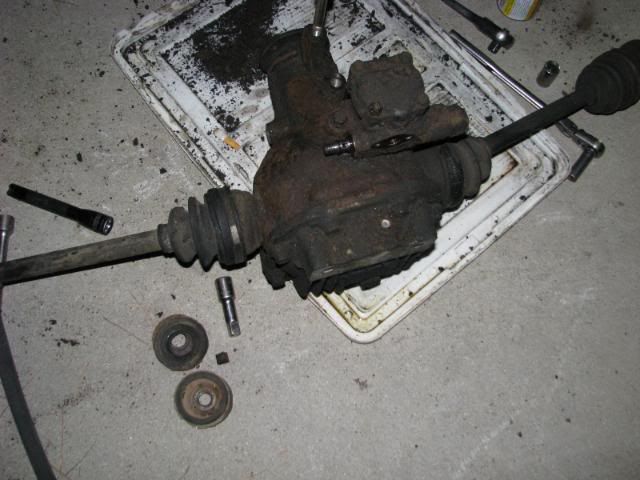 Only pic of the Engine bay I have in stock and messy form
I think this thermostat is bad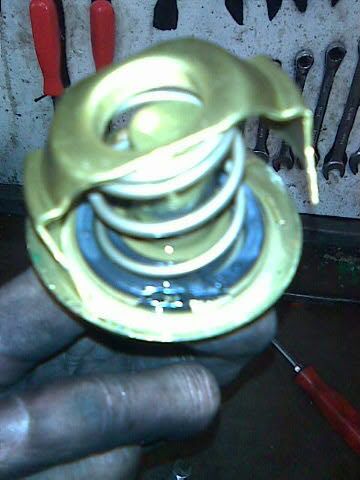 Rice rocket sounding muffler
Vibrant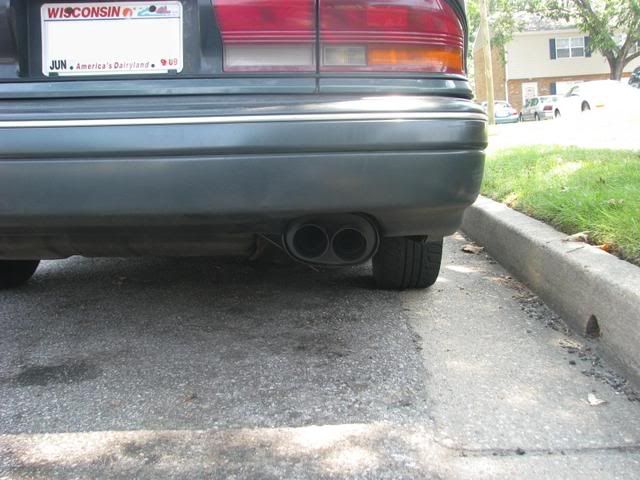 Random Pic
JDM Corners and yellow projectors & install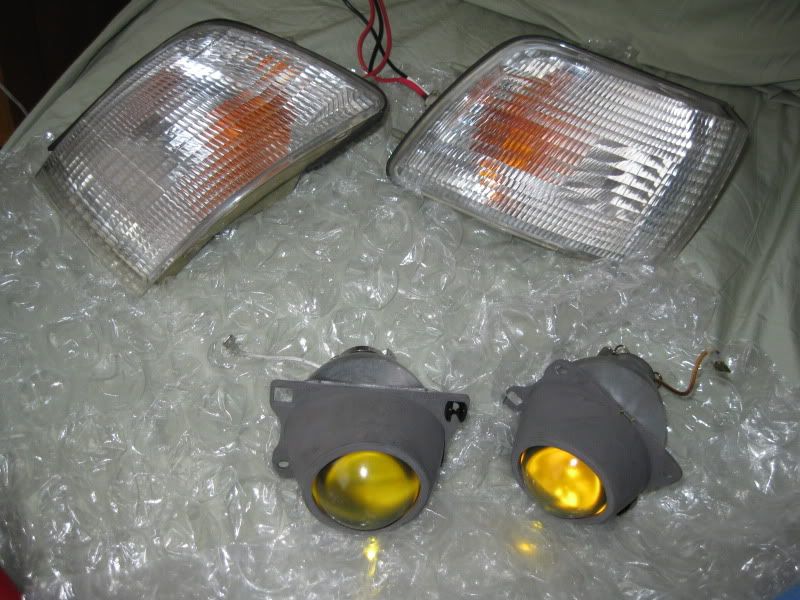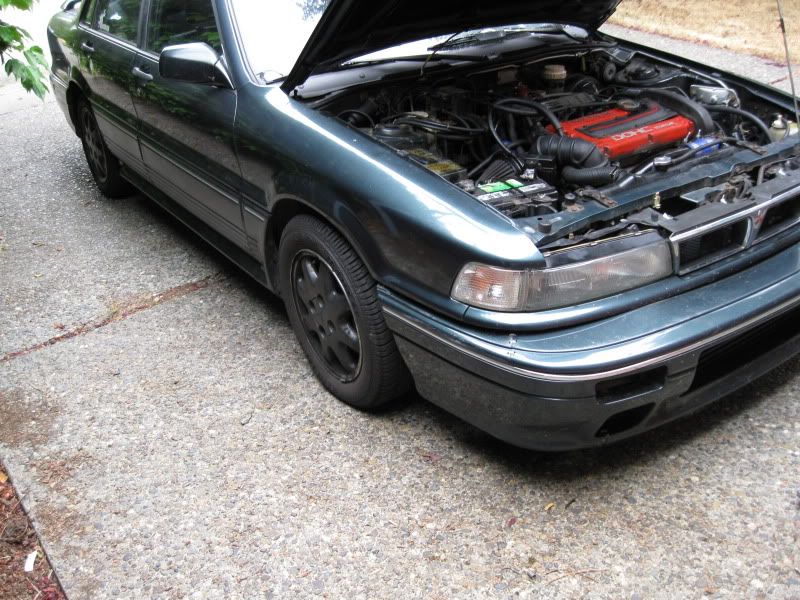 3 Bolt LSD Pressure washed, drained old oil and filled with new oil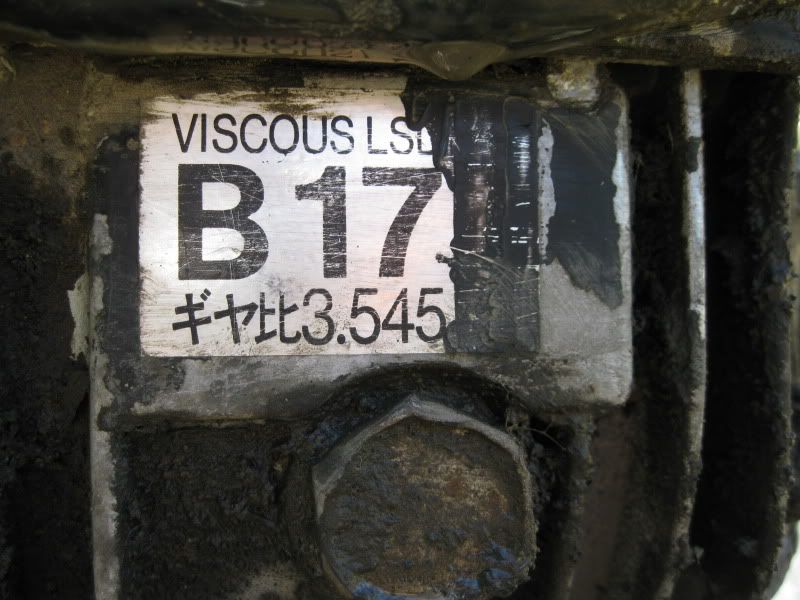 From the trailing arm failure fiasco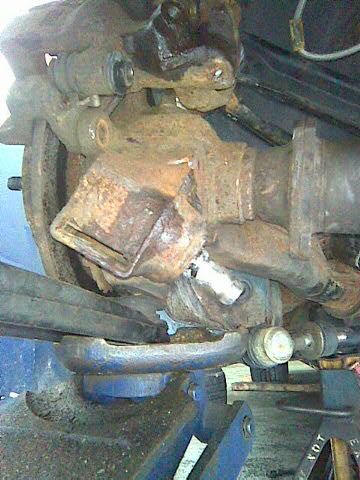 compared to new arm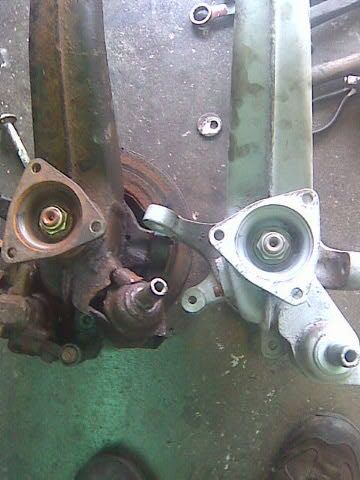 Left rear control a little warped? Just enough that the ball joint would slip out on its' own.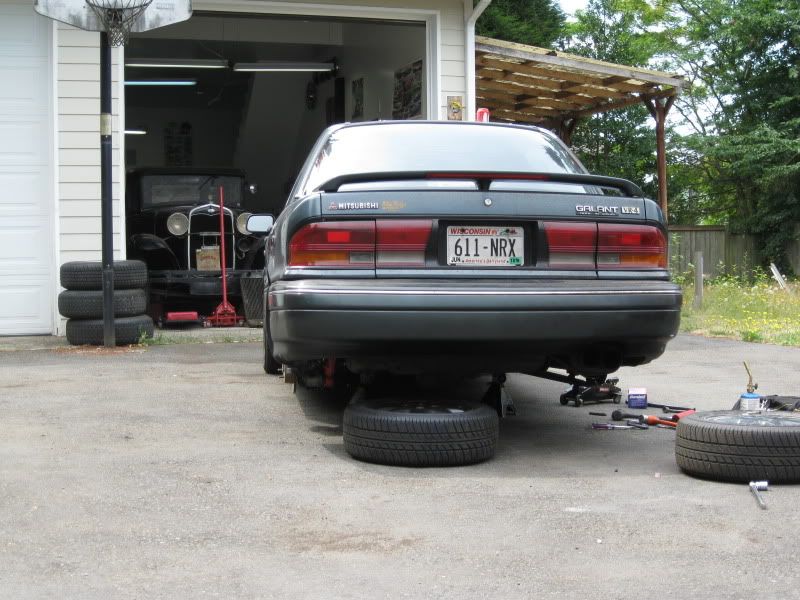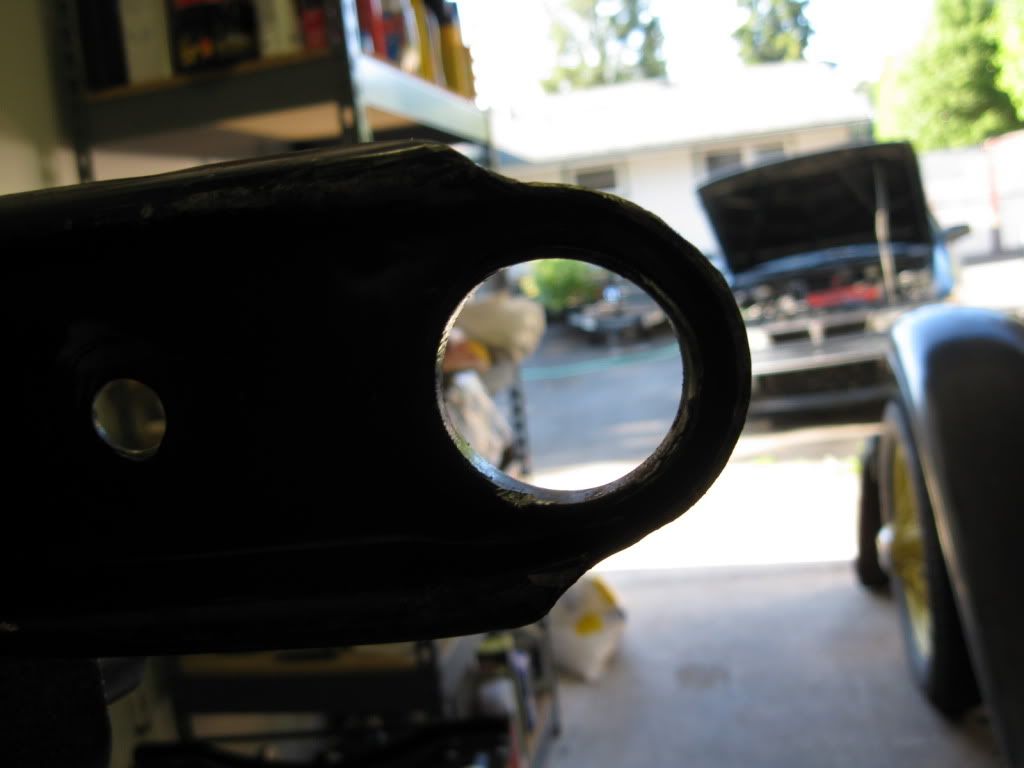 While waiting on sourcing a new control arm I thought it would be a good idea to do the Right Rear rotor, boy was I mistaken! Everything came off as one piece just like when I did the left side.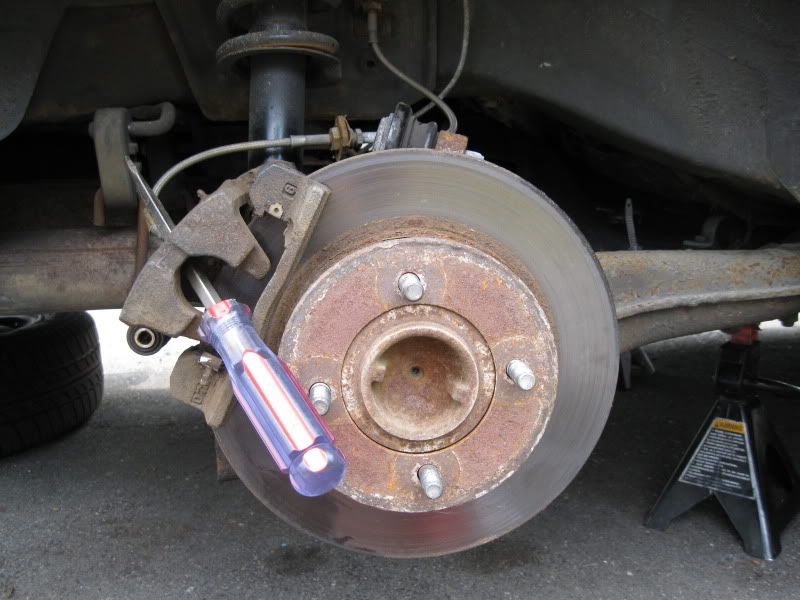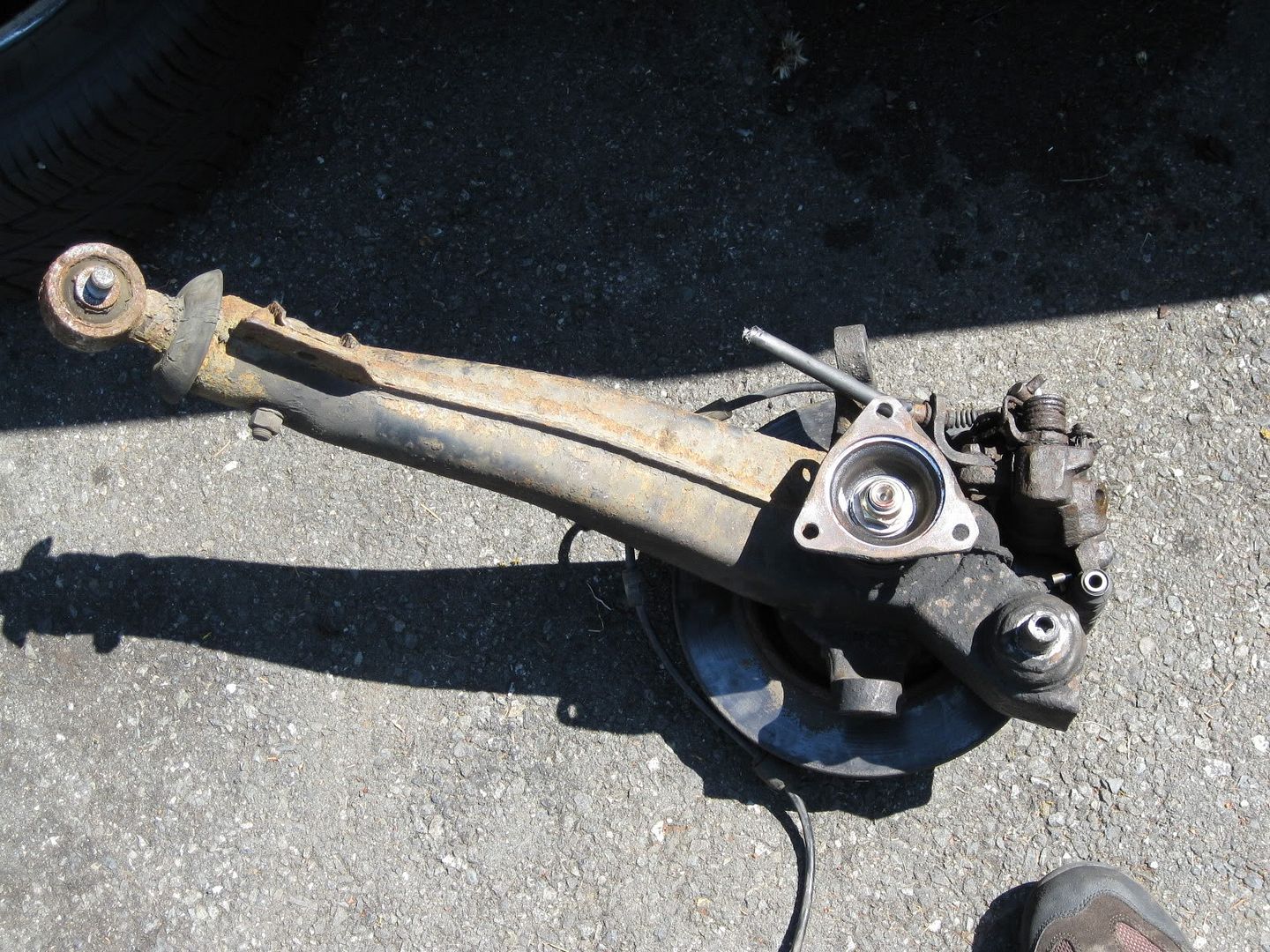 Sweet Trailing arm Connecting Rod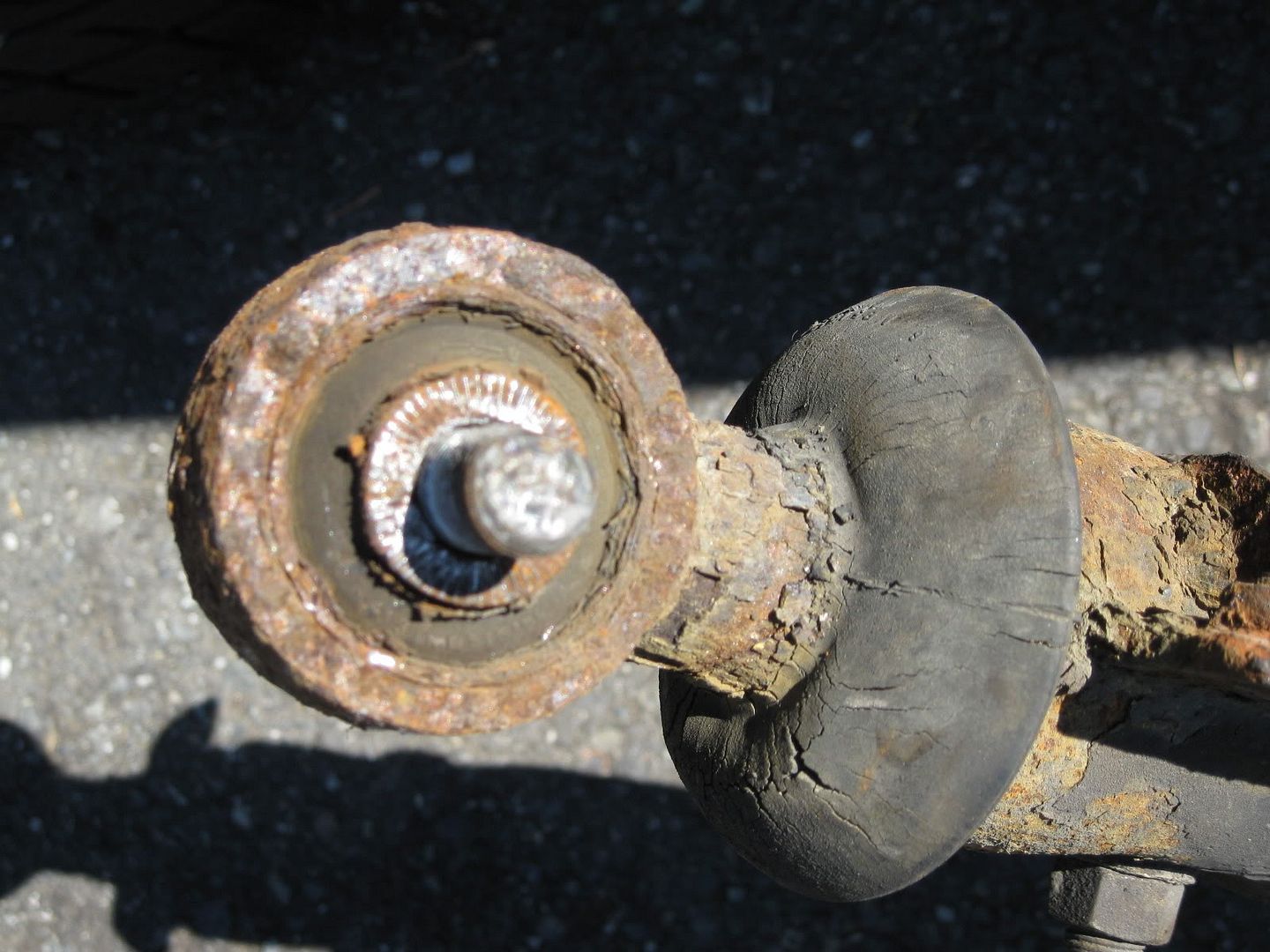 Fixed
The bad Right Front Caliper - rust just sort of fell out of the piston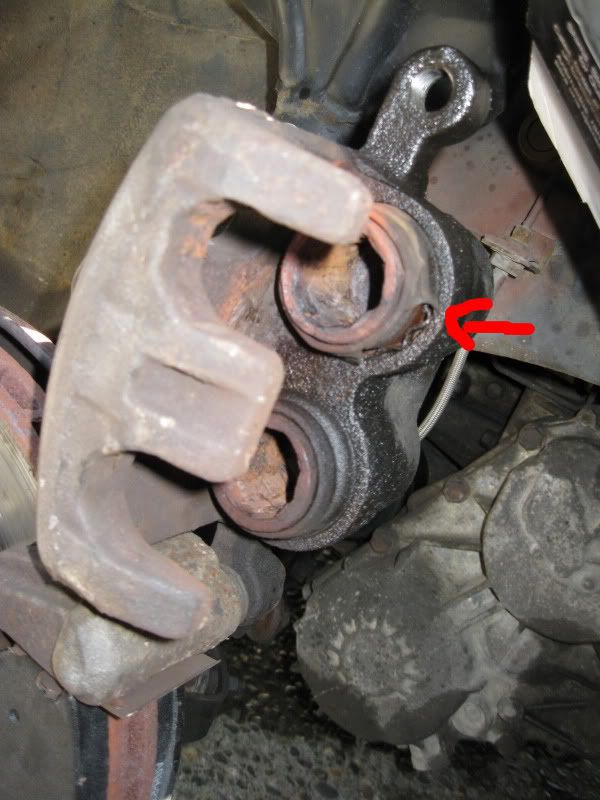 89' Amber turn signals in place
JDM Front Bumper - chrome trim slot is filled in, can't even tell the trim belongs anywhere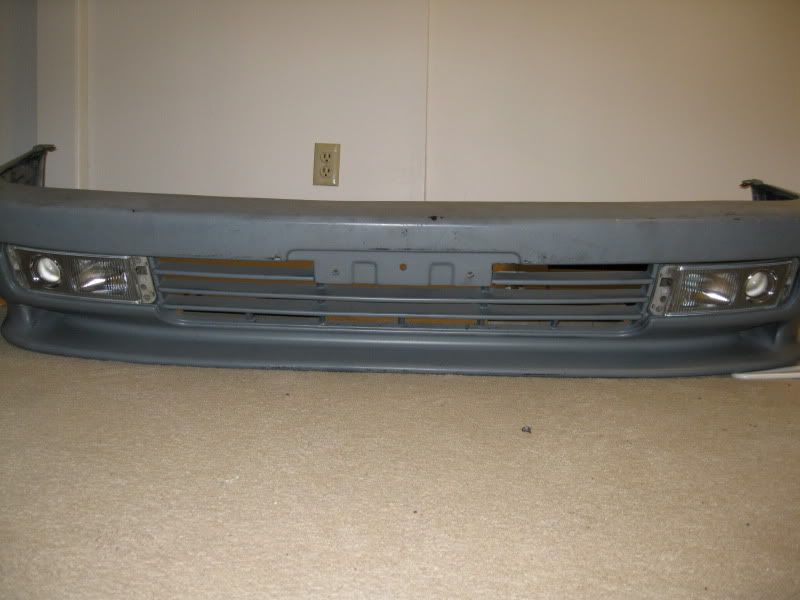 with Yellow projectors installed in fog light housing
I had a Evo3 16g at one point, but for whatever reason it seized up and this was the result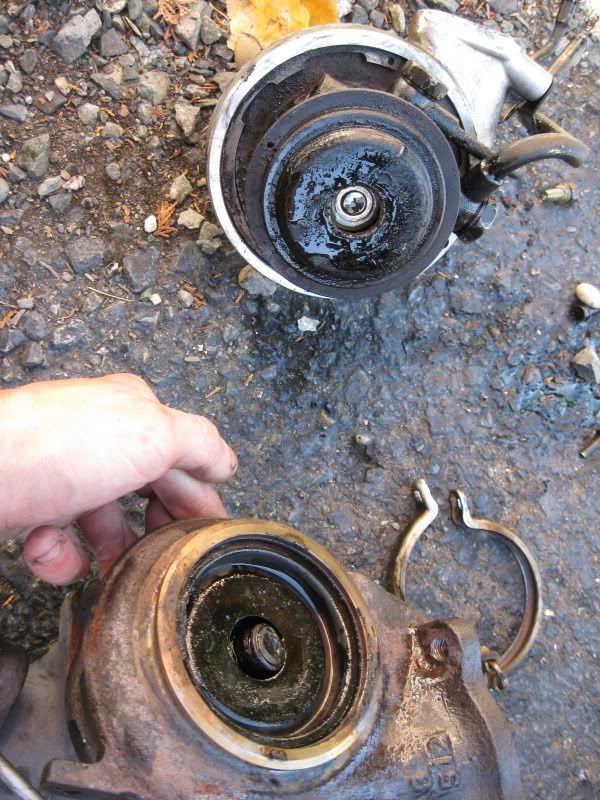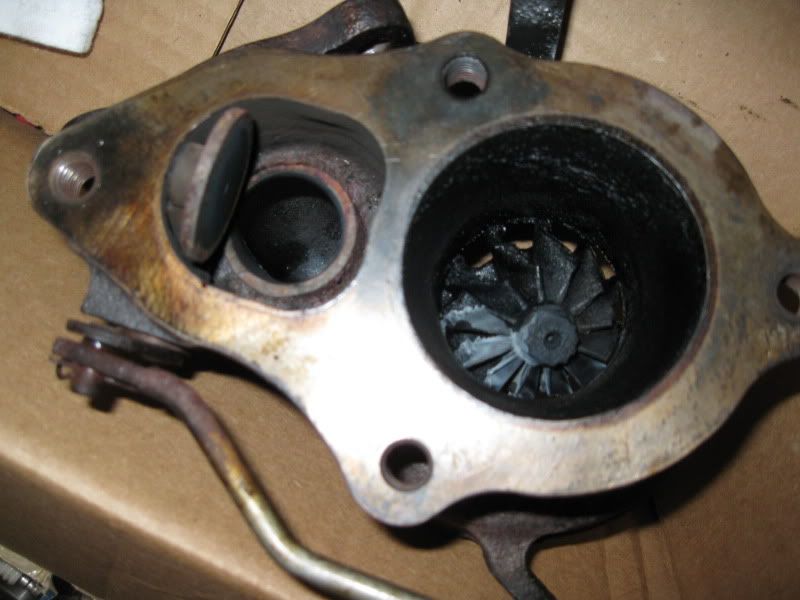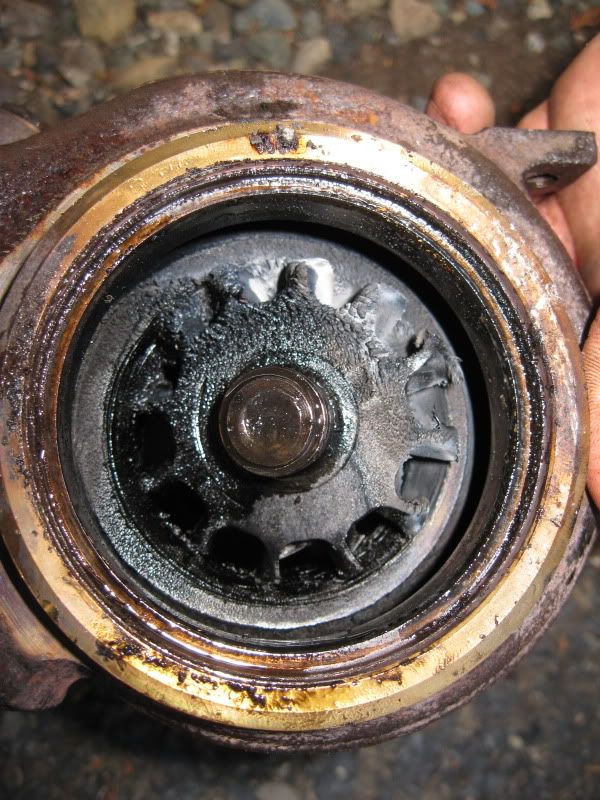 Parking lot maintenance FTW
Catch can Had been relocated to where the Charcoal canister was located.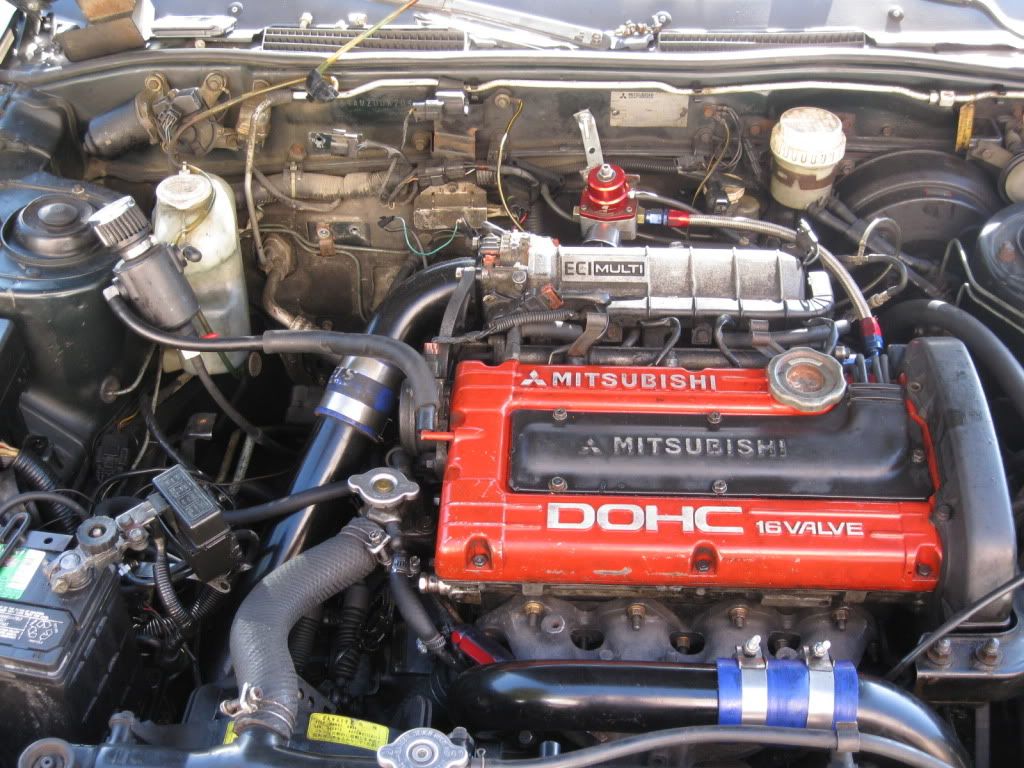 This is how much was cut off from the original bumper core
JDM Bumper painted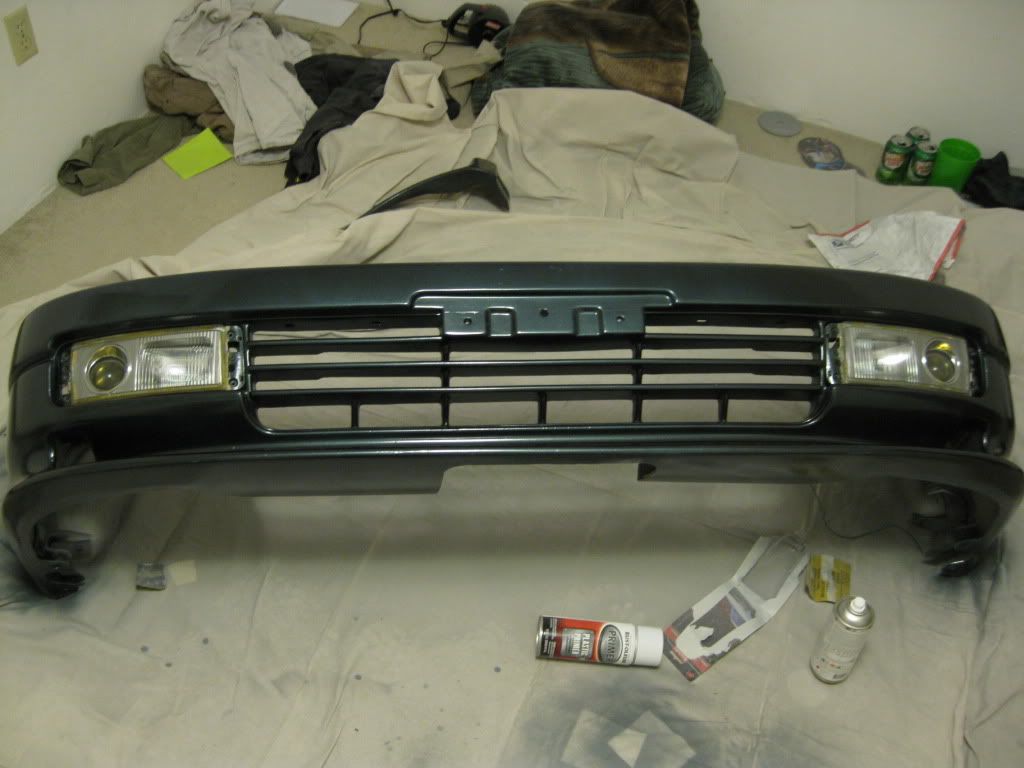 Gauge placement
This is the only time the car was ever sitting on jackstands and it wasn't even enough time to qualify for JSB.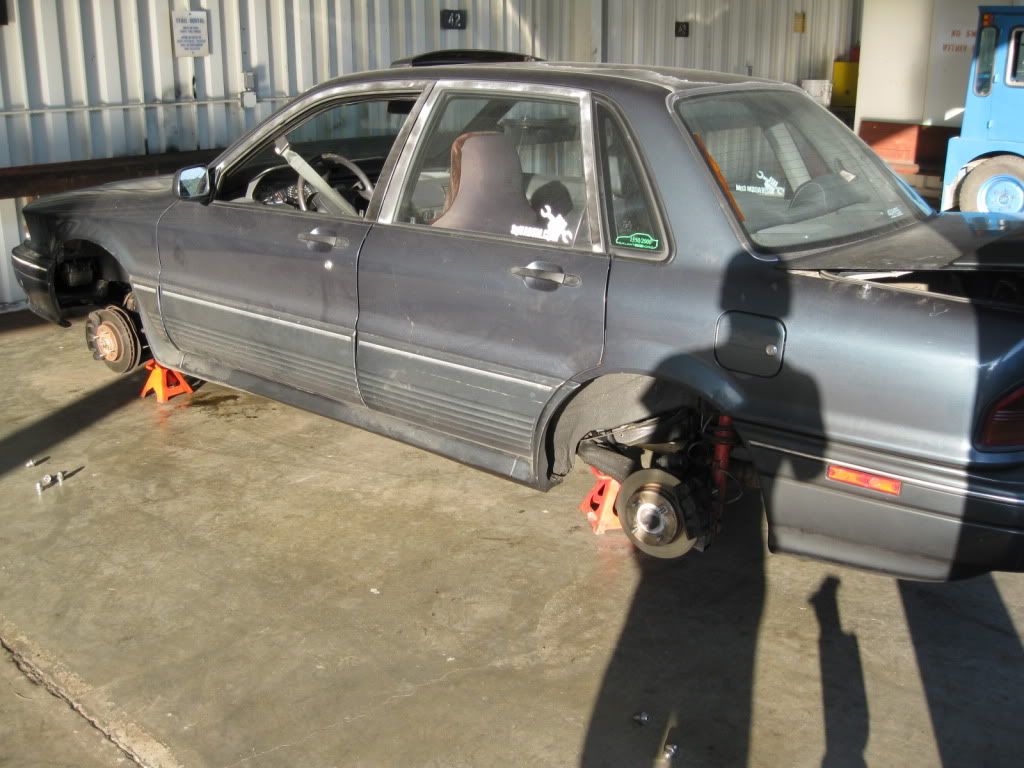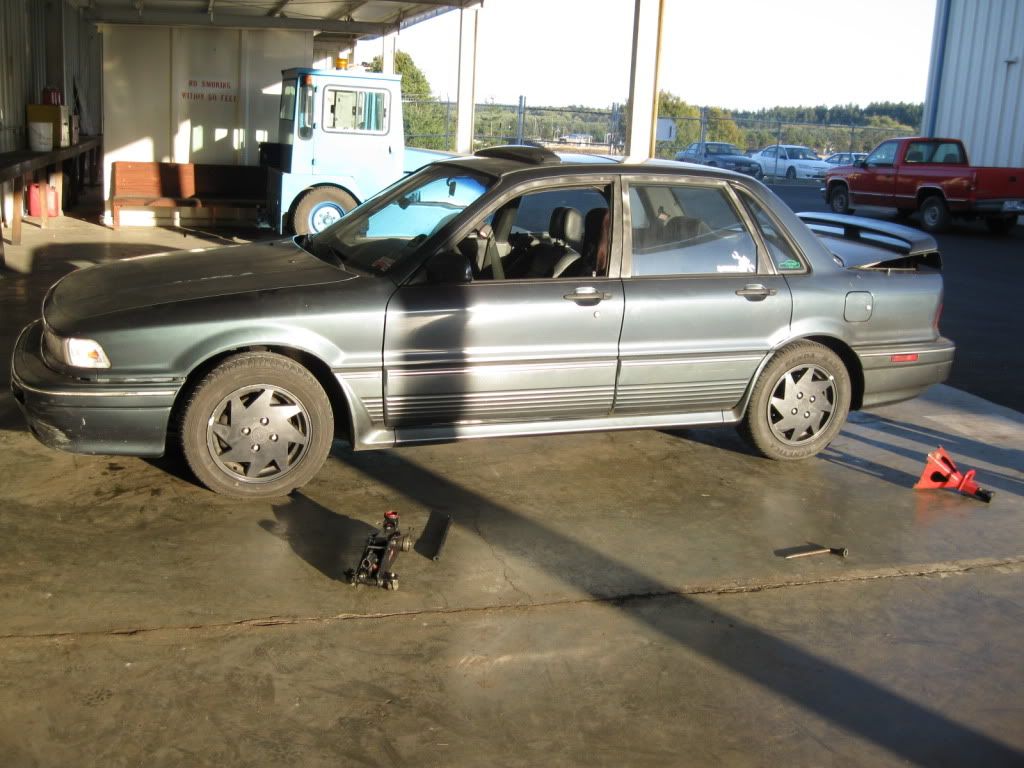 JDM Bumper and Fogs installed. I wired the inner fogs to the parking Lights and the projectors to the stock switch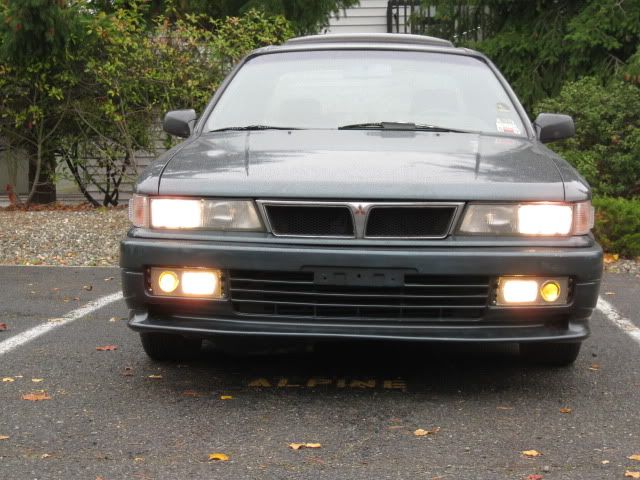 Pretty sure to do my front rotors I'm going to have to do replace the front hubs. After doing the rears and underestimating the rust, it will be easier just to replace the front hubs altogether. When I replaced the right front caliper, it was just the caliper that got replaced, the bracket bolts had no intention wanting to come off and I didn't feel like snapping bolts off. This is my Daily for now, so when it requires down time I make sure I take the time off to do the job and have new parts and bolts ready to go on immediately.
In the long run for Horsepower goals I'm only looking towards 400hp and that's still a ways off for me I got more maintenance to do first and get a hold of another block to build. I'll try to keep this upgraded.