Up for Sale is my 1992 E39A Mitsubishi Galant VR-4 #995/1000
Long Story:
It is an option A71 model [1 of 88] meaning that it is 92' Belize Green, has a sunroof, and a factory cassette radio with EQ/input (which I still have). I belive all owners are known of, clean title from the original purchaser to me. The car was delivered from Japan to a Mitsubishi dealership in New Hampshire. It was owned by an older woman and stayed there for several years. Then around 99'(?) it was bought by somebody from Mansfield Mass. A few years later, his brother whom lived with him at the time bought it. He was a board member back then in 04' when I bought it from him. The car was always garaged until I bought it. Which is partly why I have to get rid of it, this car deserves to have a garage. It has only been driven one year in the winter by me since I have owned it and also was taken off of the road for about a year (Mass insurance is expensive). The car was pretty much used by me and everybody above as a commuter car for college. It is now just driven on the weekend if that. All of the upgrade parts that I have purchased were brand new and most come with boxes. I also have the original 92' Galant VR-4 dealership brochure which is rare, look at the pictures below to see it.
The engine has been replaced by the previous owner with a JDM Cyclone 14b engine w/ about 60k now. Compression test was 150 across the board before I bought it. The car runs very well, idles perfectly @ 800RPMs and has only ever been down for half of a day when the clutch slave cylinder went out (JB can attest to that). Has 168k on the body now but I have started to drive it so the miles will go up. The suspension is stock GAB but it actually still rides impressively well. IMHO it is tastefully modded, it could easily be turned back into stock if wanted or go an entirely different direction w/ race mods. I really don't want to sell it but I need a newer vehicle. I have come to the realization that the only car that I am currently willing to replace it with is an Evo. Like one of my friends said; buying one of these cars is like finding an aerohead in your back yard. I would prefer to sell it to somebody on the board that has possibly owned one before.
Modifications
----------------
Engine
:
-JDM 4G63 Engine w/ Cyclone Intake Manifold
-3G #482 MAF and IceMan Connector Harness
-K&N RT-4610 4.5" Titanium air Filter
-Vibrant aluminum 3G MAS Adapter
-560cc Denso EVO VIII Injectors (Flow Tested by Cruizin Performance)
new OEM Isolators and Fuel Filter also installed
-Polished Throttle body elbow and replaced newer JDM Throttle Body
-Magnacore 10mm Spark plug wires and NGK BSE7's with a .029" gap
-RRE CNC'd Anodized Black Spark Plug Wire Cover
-Joe P. MBC with ZX Uprgrade
-External Oil cooler
-Mofugas 2 1/2" stainless Turbo Back exhaust with a Magnaflow single tip muffler
Electronics / ECU / Fuel Management
:
-Keydiver Stage 3
Dual Image
EPROM
socketed by: PowerPlay (capacitors have also been replaced)
-Cyclone canister on purge valve
-Palm III-C running MMCD w. Auto on ALDL OBD-I cable
-Cruise controle deleted
-Apex'i Black SAFC-II Tuned by KTR Performance
-UltraTimer JDM Turbo Timer in the ashtray
Drivetrain/Suspension
:
-Whiteline 26mm rear Sway bar (not installed but comes with car)
-Replaced most 4WS Lines and used Mobil-1 DOT 3 brake Fluid
-MD733623 - 91' Slave Cylinder
-Mofugas short throw shifter
-Newer OEM Clutch
-Cross Drilled / Slotted front rotors
Exterior / Body
:
-JDM RS Grill
-89 GS Bumper Lenses
-JDM Dual Bulb Clear corners (wired into turn signals and running lights)
-PIAA Xtreme White Plus 9006's
-TC Sportline OEM Carbon Fiber Hood
-Sunroof Visor
-Stock wheels are painted gray (has BF Goodrich traction T/A's)
Interior
:
-Fiberglass dual Pillar Gauge Pod (made by Paulo)
-Defi D-Gauge series Boost Gauge
-Autometer A/F Gauge
-Alpine CDE-9870 deck ft. KCE-422i iPod adapter w/ Boston Acoustics all the way around
-MOMO
Race
350mm steering wheel, hub adapter, and Niken Pedals
-Arkon PDA Holder
-VR6 Eater leather Shift Boot
-MOMO short Anatomic shift knob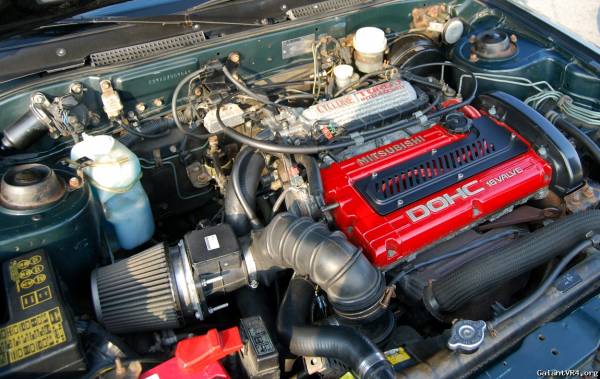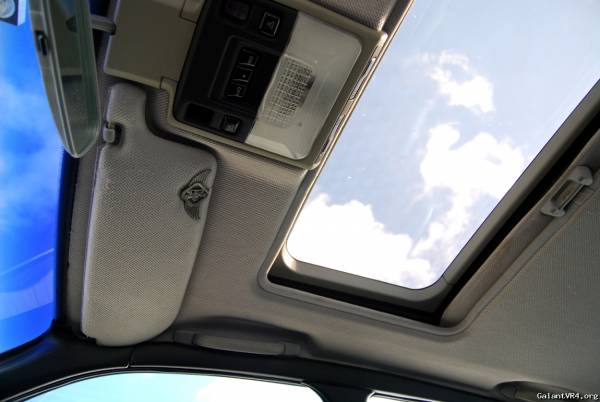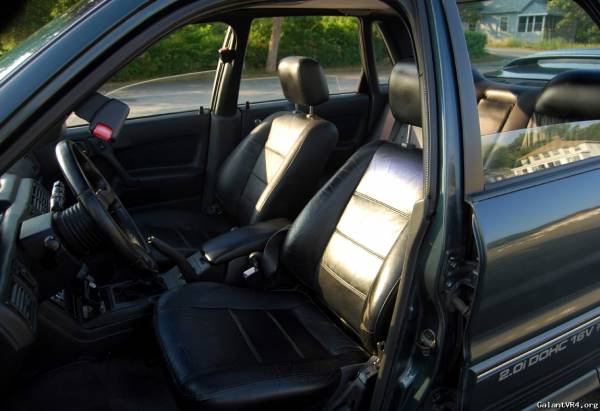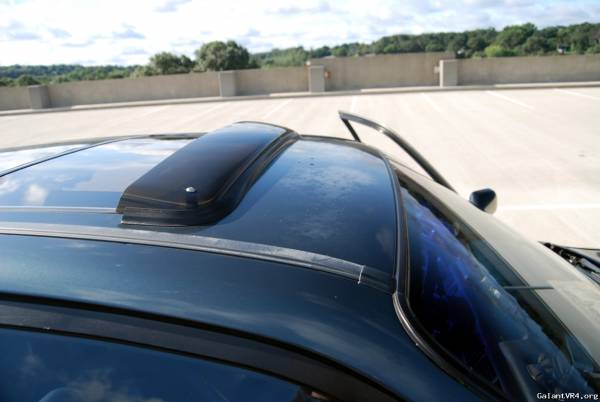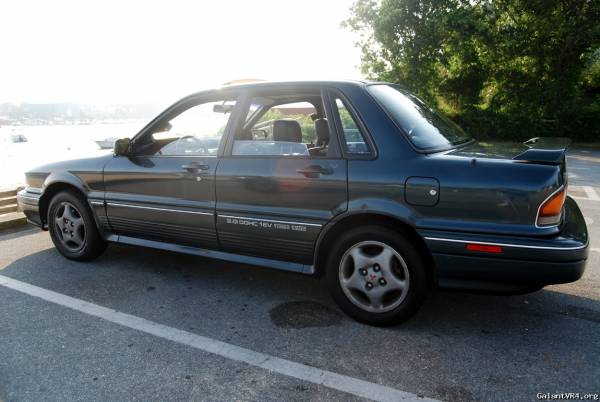 Known Issues:
Clear coat on roof has started to peal within the last year which is common on these cars.
Also has clear coat chips on drivers side doors (see pics). Has a couple dings and scratches
Passenger side ball joint might need replacing.
Has a problem downshifting from 5th to 4th. It started after the shifter cable bracket bolts backed off. Might just need to be adjusted or could be synchro related
No A/C, JDM compressor fittings that were on the new engine for the A/C are different so the belt and bolts have disconnected.
E-Brake cable could probably use replacing
Just started to drip a little bit of coolant
Like I originally said, I would like to trade for an EVO + Cash. Preferably Tarmac Black, Wheightless White, Apex Silver, or Gunmetal Gray. Other offers on newer vehicles might be considered. If not I will just sell the car out right for $4500.00
you can send an e-mail to
[email protected]
Thanks