No wonder my car stinks of gas a lot of the time. How incredibly dangerous is this situation? Last time I filled it up there was gas everywhere, pouring out from under the car near the gas cap, and even in the trunk. After removing the cover this is the sight I was greeted with:
The PO said the pump was upgraded to a walbro 255... So it looks like they removed the 12V supply wire from the pump assembly top plate and left the hole open, then they have it coming up between the plate and the tank

I dont get it.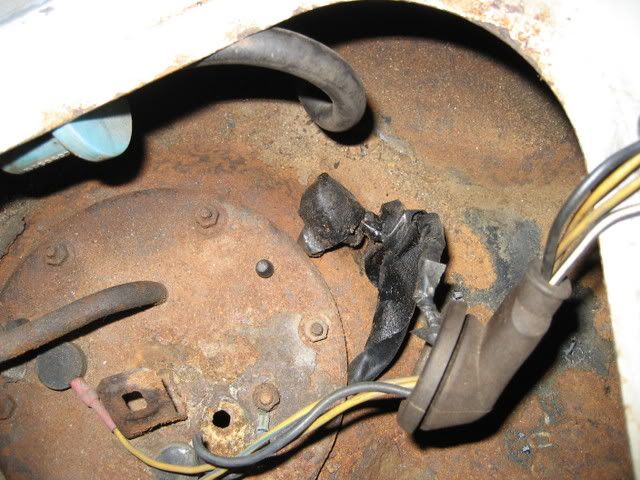 Its so rusty in there, it doesnt look like the pump has been out in years and years. Im going to follow the Vfaq for upgrading the fuel pump to remove it some time this week and see whats going on. I wonder how much of this Im going to have to replace?