Still looking for answers to all the questions in red.
It's spring time and I'm having a hell of a time getting my property in order. Planting plants cutting trees building fences sheds, repairing garages.
Ive made a little progress with this and that. Here are some pics.
I removed my fast idle air valve with a wiz wheel and some jb weld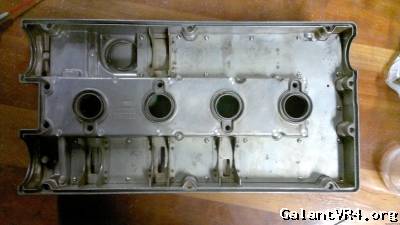 I cleaned up the valve cover after tapping all the mount points tor the baffle and reattaching it.
This was a little tedious but pleased with the outcome. Debating on shaving the letters or not.
edit: 8/26/13
Decided on color