Derek - Thanks. Still a lot to go on the car. It never ends.
Shane - Thanks for the tape tip.
Tom - Thanks. Could get more done if I had that sick lift you got. Need my own house first.
David - Thanks. Bro gets all the cred on picking them. The fact they happen to fit was meant to be. Brother power! Yes, I will probably find something laying around to wrap that, because I don't like the look of aluminum in our interior.
Tried to get the car towed to MAP, but they don't do "service" anymore. I'm sure jeverts knows all about that. Said they would be happy to degree my motor if I take it out and bring it in. Nope. Thinking of going to RS Motors(Ron) or DB Performance(Shane). Probably not going to make any tow trips through this winter. Will just gather parts for now and try to save a little bit. That doesn't make sense. I want to do all the "while I'm at it" stuff like fresh suspension bits and so on.
Took a while to decide, but went with JNZ delrin under-hood shifter bushings. Pressed right in with a C-clamp. I like these because they are self-lubricating.
Switched the catch can setup to a Saikou Michi S1-DC3 unit. Mr. Michi was nice and accommodated my request for another scratch logo. Went with the stock 3/8" nipples. Still using the same Boomba check valve too. For the routing of the lines, I followed "Improved Factory Setup" in Calan's article mentioned
here
. Don't worry, I ran out of new clamps from here on, but they will be going on.
Switched out the N/T auto FPR with a Tomei Type-S AFPR and Tomei pressure gauge. Hopefully I can figure out how to get rid of the air bubble. The fuel return is stock size, but -6AN going in. May have to mount this better.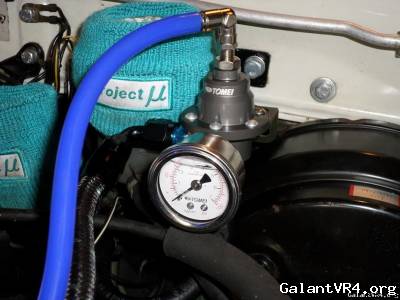 Finished up the other side thanks to JNZ.
Picked up some 93? tails from Turboren's stash. Rocking these in his honor. Thanks for the sleeper tails!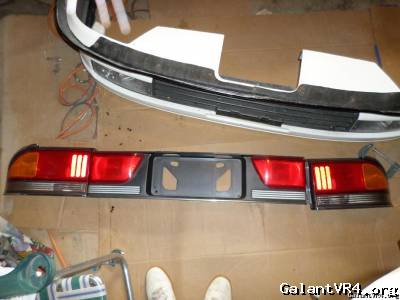 Eterna Sava grille. Thanks Ahmad. Eterna collection complete.
Traded a set of spare 93 lights I got off of jordanvr4 to Alan in AK for this bad boy.
Abbey Road Company. Didn't know that's what ARC stood for until recently.
Came with this filter, but I will be replacing it with an ARC Version II Type A filter once they get off backorder.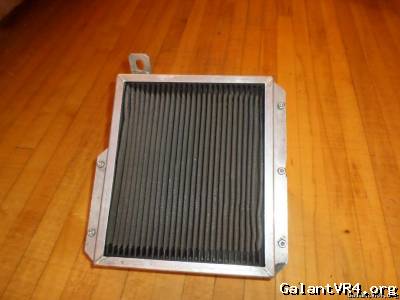 Got these customized mats from Pistol Peter(turboflanagan). Thanks buddy. The mat guys made mistakes and Peter worked with me to resolve them. I chose to do the Galant logo in gold after gaining inspiration from seeing JDM rear 1/4 glass with gold Galant logos. Also, had the VR-4 logo done in gold since the badges are gold when new. No jocking

. I'm super cereal.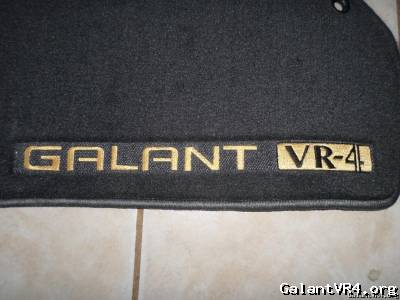 Forgot to mention that I had bought a couple of these off of Steve and had them engraved at a local jewelry store. Just brought a pic of the dash badge and told them to replicate it perfectly. Looks good IMO.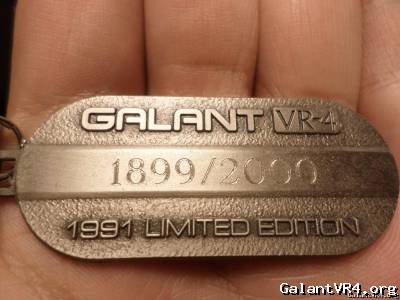 Convinced turbowopdago to sell his AMG grille to me. Thanks Mark, love you long time. Eventually, I hope to find the diamond badge.
Rear Cusco strut bar. Thanks G. Would have bought all new from Bob, but I got the front and rear used for a good price.
G tempted me with these Project Mu lines, so I caved and bought them.