What's up GVR4'ers? My name is Andre and I bought #1899/2000 two months ago. Since this is my intro thread too, I guess I'll tell you guys a little about myself. I'm 24, been snowboarding for 13 years, grow over 200 orchids and plants, have a Norwegian Elkhound (3 yrs. old), and keep two aquariums (30 gal. mixed reef and 3 gallon freshwater). I keep myself pretty busy without a job. Recently graduated college and decided it was time to get a project car. Currently D/D a 96 Camry, but I needed something to enjoy driving again. This car is going to be my collector car too, so it won't see the harsh MN winters that it has faced in the past. I love Japanese cars, but I don't know much about how cars work. Luckily I have help and am always learning something new. This is my learner car.
Method grab
30 gal. mixed reef (Fish - Black Ocellaris Misbar Clownfish pair, Blue Mandarin Dragonet, Carpenter's Flasher Wrasse, Cherub Angelfish, Green Chromis, and two Yasha Hase gobies; Inverts - Skunk Cleaner Shrimp, Porcelain Crab, Sexy Shrimp, and asst. Snails and hermits)
Schoenorchis manipurensis - super tiny Vandaceous orchid from India.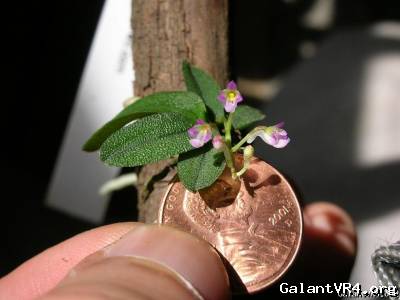 Neofinetia falcata 'Benisuzume' ('Red Sparrow') - Vandaceous orchid from Japan/Korea. 'Benisuzume' is the cultivar name of the species. Smells like bubblegum and jasmine. Extremely fragrant.
Alright, now some info on my whip. Currently has 189K on the odometer and the engine was rebuilt at about 186K. I Bought the car with the major obvious flaws being a "lifter tick" problem and power steering leaks. Timing belt was also abnormally worn considering it was fairly new. Inside was 8.5/10 and body is about 8/10. Good looking car for being in MN for all those years. Clear coat is fading, slight surface rust, few dings/scratches. Will need to be painted. Also came with ametallic blue pinstriping on top of the clear coat. Is this a factory add-on or aftermarket?
-1991 A71
-Rebuilt Engine (complete long block rebuilt, bottom end and cylinder head) (OEM)
-New timing belt (OEM)
-New water pump (OEM)
-New oil pump (OEM)
-New headgasket (OEM)
-New Clutch
-New sparkplugs and wires
-Every gasket has been replaced (OEM)
-New Optima Yellowtop
-New Alternator
-New tires
As soon as the car got back to my place, we put it on jack stands. Next day we worked on the lifters. I replaced with ITM revised lifters. Got them all in and put the cover back on. Started the car and there was still a knocking noise. Saw the saddest look on my friend's face because he knew what was up. It was either a spun rod bearing or bad wrist pins. I was then told I would have to rebuild the short block. This made me very angry at first, but now I'm optimistic about getting this going again. To makes things worse, I never got to drive the car. I've driven manual once in my brother's EP3, which is pretty forgiving. When I looked at the car, I had three friends with me, 2 of which are tuners. I rode shotgun the whole way back. The transmission shifts real clean and the clutch is solid, so I'm told.
Over the past few weeks, I've had help getting the motor out. It's almost completely disassembled minus the crankshaft. Along the way, I found out that the 14b, which had been replaced already has shaft play and cracking. When we took the oil pan off, we noticed a lot of metal shavings. Friend said that is a spun rod bearing. Spun the crank and heard a popping sound from #1. The piston pops on the way up and back down.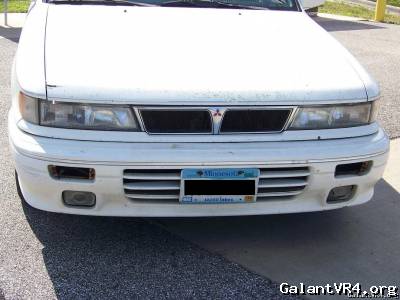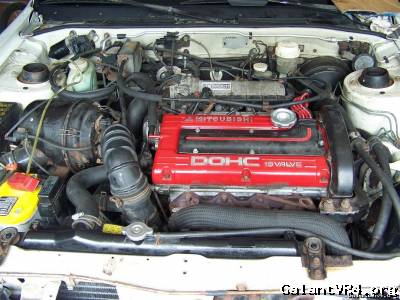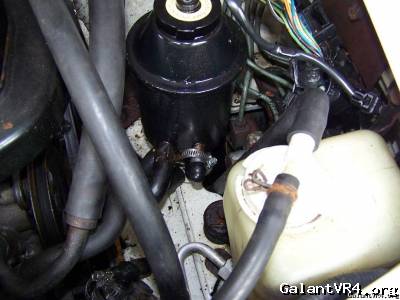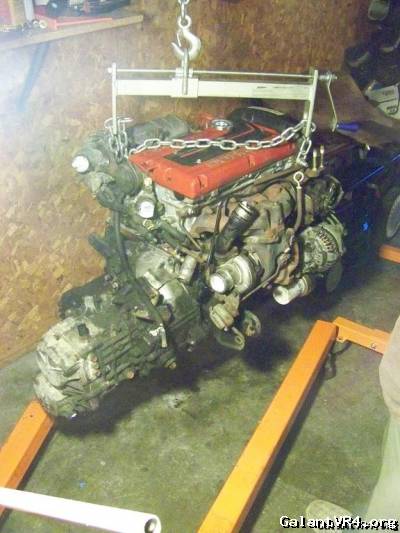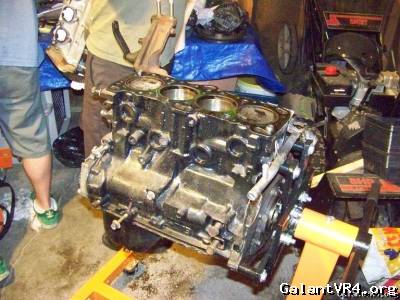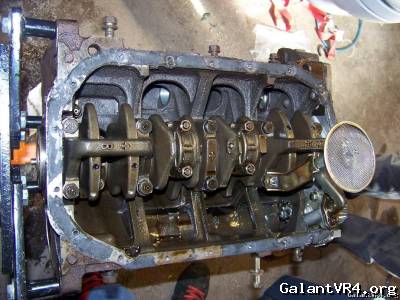 For the rebuild, I have decided on going with the Modern Auto 2.3L stroker (stage 1). Do you guys suggest using ARP main studs and align honing? Kiggly girdle? Not planning on running high boost, but insurance is nice. I'm going to eliminate my balance shafts with the AMS kit or machining instead of having them do a stub shaft. Will need a 4g64 crank too.
-Hot Tank/Boil Block
-Polished Crank
-Balanced Rotating Assembly
-ACL Race Series Main and Rod Bearings
-Overbore with Torque Plate
-Fully Decked Block Surface
-Wiseco (8.8:1 CR)
-Eagle Connecting Rods
The cams will need to be replaced too for this build and I'm going with FP3x's made by Comp Cams. Also going to replace the turbo with an EVOIII16g. Hopefully within a week or two, I can get the block sent in.
Any input and advice along the way greatly appreciated. I'm glad to be a part of this community. Hopefully by spring I can get the car working again.