well I picked up number 181 as an alternative to running my jeep everywhere. I figured the gas savings alone would be beneficial. well like 4 days later it jumped time. well thats when the money pit started. once the head was pulled the valves were all smashed, and the pistons were nicked up. so the motor got pulled and I picked a 1g donor. the donor motor got stripped down, and completely rebuilt.
all new gaskets, BSE kit, new composite hg, arps, new valve cover, cyclone intake with a phenolic spacer, ported 2g exhaust manifold.
well when we went as pulled the motor, I decided to pull it all together. when the axles needed to come out I couldnt get them out of the knuckles without pulling the ball-joint. then I decided to replace the control arms since there was rust on the arms, and new arms come with ball joints. well when the old arms came out, the mounts were all rusted so thats when I decided that 181 would become a little more hardcore. no point in keeping a vr4 nice that has been rust repaired. so once I decided it would be a half-a$$ rally car we deleted the AC, cruise, PS, and ABS. the entire front sub-frame got replaced with new, new control arms, new brakes and suspension, prothane motor mounts.
then I went ahead and replaced the trans with a shorter throw 90' trans, act flywheel, new stage something PP and full face clutch, SS clutch line, with new cylinder, and new oem axles, and tcase.
with everything else the front went 5lug. with new bearings and the steering rack switched out.
after I got it.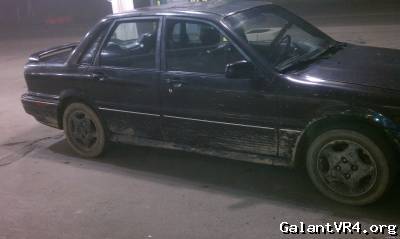 begin the tear down.
begin of rust repair, and can see the partial damage.