Joined

Mar 23, 2015
Messages

13
Location
Bought this car running driving from a friend.. I knew it needed some TLC but i wanted to save it and payed out the ass for it.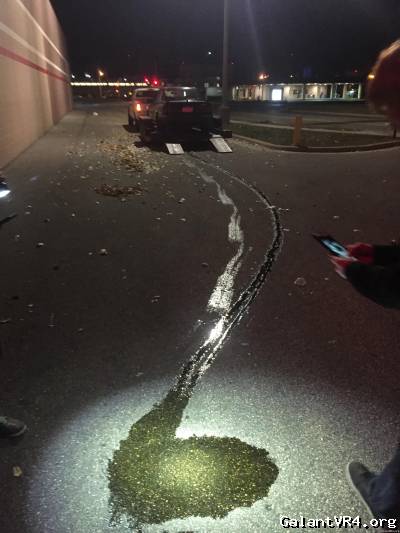 Oil cooler seal let loose 1/2 mile from po house and dumped all the oil.. and a coolant line blew off because po decided zip ties were a great idea for coolant lines.....
Then after I fixed the problems found out block had low compression.. 112/110/90/89 so pretty positive it wasn't a head gasket (but entire cooling system was a milkshake). Most likely rings or a valve issue. also along with an MLS head gasket being used and i'm sure the block was not machined at all.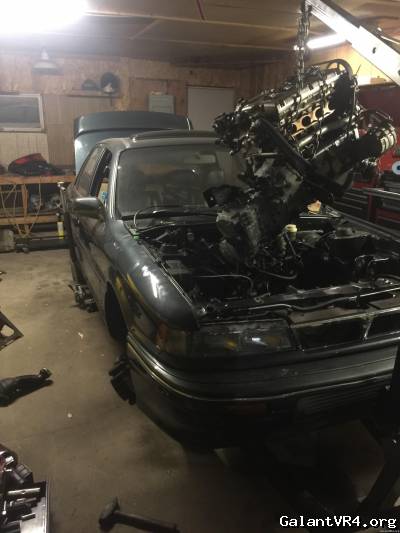 Pulled the motor that was in it... And took a stock motor I had just freshened up I was going to run in my auto galant 446/1000. Has an hx35 set up. So just going to build my 2.4l block for that.
BUT in the meantime i dropped the stock rebuilt motor I had in and am currently DD the car.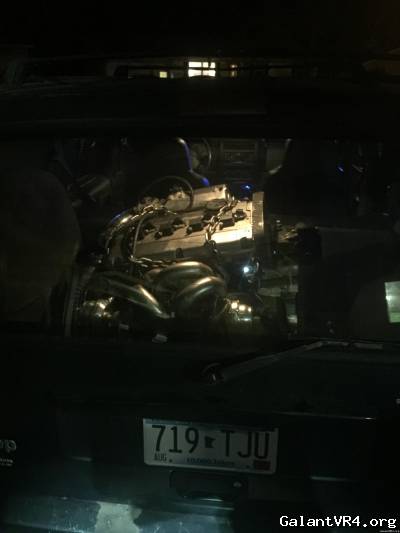 During the swap the car received a new OE clutch ( only thing new I could find same day) Was on a huge time crunch to finish the car.. and it has lifetime warranty.
Since the radiator it has was gunked up with milkshake (oil/coolant) I through in my brand new Afco/Spal set up from #446
I fixed all of the stupid stuff that needed to be addressed while i could.
Was a little nervous on the drive home.. Swapped motors at a friends since the car was 30 miles away.
Today I got rid of all the electrical hack jobs the car had. ( I do remote starts/Car audio for a living)
PO thought it was acceptable to twist wires together and tape them SMH. /ubbthreads/images/graemlins/banghead.gif /ubbthreads/images/graemlins/banghead.gif /ubbthreads/images/graemlins/banghead.gif /ubbthreads/images/graemlins/banghead.gif
Got rid of every but connector that was on the car properly soldered/heat shrink/taped the connections..
Gauges where powered by wrapping bare wire around fuses under the dash.. so with a relay i tapped into the 4 gauge running to the battery mounted in the trunk.
Fuel pump relax was about ready to short out any day with the connections not being covered..
Not a proper ground on the entire car IMO
So today I spent the entire day wiring on my day off lol. Still needs 5 new speakers (all blown) And id like to get a sealed cell battery for the trunk and make a proper battery tie down.
Still need to finish converting the car to SD
It really could use new cold side IC piping and a new bov since the one on it leaks like crazy
I need to get some bigger injectors for it or port the Big 16g on it (boost creeps) most likely will buy high z 1000cc injectors for it and port the hotside.
Could use a new exhaust ( no leaks but complete hack job) and a muffler its to loud for a daily. (straight piped atm)
And im debating on stealing the kyb agx strutts/shocks off #446 since the ones on this are blown.. Was planning on BC coil overs on the white one anyway.
So in all I saved a galant and its in good hands now.. /ubbthreads/images/graemlins/grin.gif But not sure how my wallet feels about it.