Joined

Jan 30, 2013
Messages

723
Location
I couldn't resist. No matter how many times I told my self I don't need it, but I just had to have it!!
So I like to present to you random people of the internet the newest edition of my collection.
A 91 JDM Evolution Vr4 YO!!!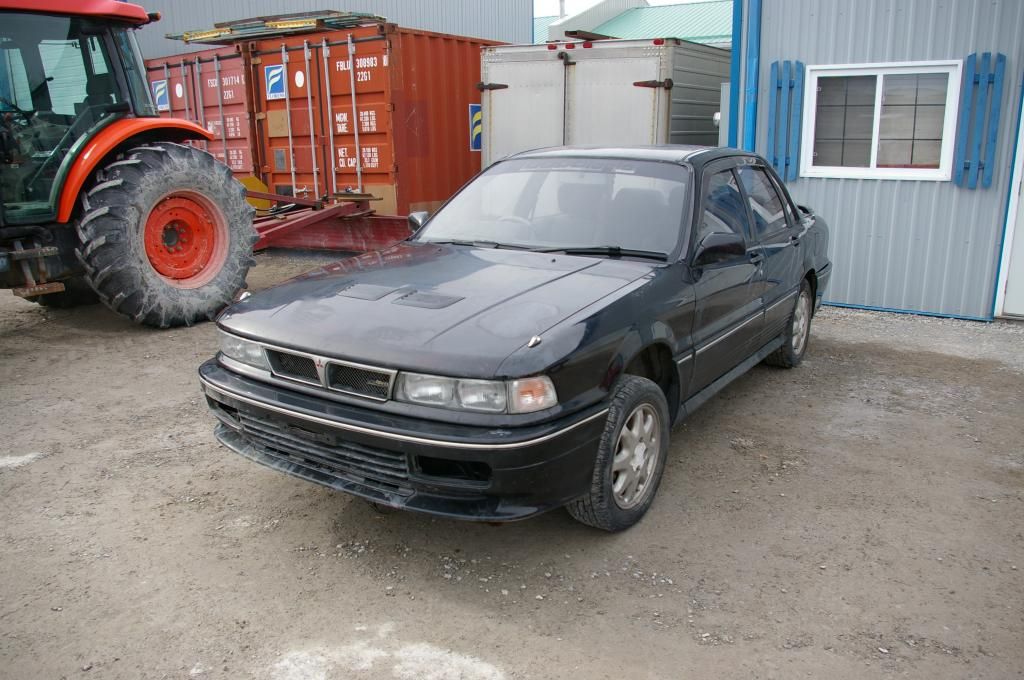 Not really sure what to do with it at this point, I had plans of a part out but once I seen the condition underneath I was amazed to find no rust at all. Then I started to feel guilty of cutting this car up for parts (Puts my USDM Vr4 to shame really /ubbthreads/images/graemlins/uhh.gif) even the 4ws system was in amazing shape.
Its has no Motor/tran/tcase etc, the exterior is just missing the projector fogs and needs a good detail job to make it shine again. I am really at a loss what to do with her /ubbthreads/images/graemlins/bawling.gif Only has 126,000KM (78,000 miles)
Kinda of thinking of returning my USDM back to stock Even re-installing the 4WS system!! And build the Jdm as first planed with 19/2000....
So Basically here is the list of mods currently completed on #19/2000
- 5 Lug swap
- ARP extended studs
- 17x8.5 +30mm RPF1's
- ABS delete
- Outlander "Bigger brakes"
- Techna fit SS lines
- Whiteline F&R Strut bars
- Whiteline 22mm&26mm sway bars
- Whitline caster bushings
- Meagan Racing coilovers w/ Cusco camber plates
- Moog ball joints, end links, tie rods etc..
- Active toe elimanator
- Ingalls adjustable control arms
- New wheel bearings all around with powder coated knuckles, trailing arms & hubs
- Rebuilt 1G steering rack
- DSM 4 Bolt LSD
Other than a Cm turbo back exhaust and more boost she's stock /ubbthreads/images/graemlins/smile.gif
Here's Some Pic's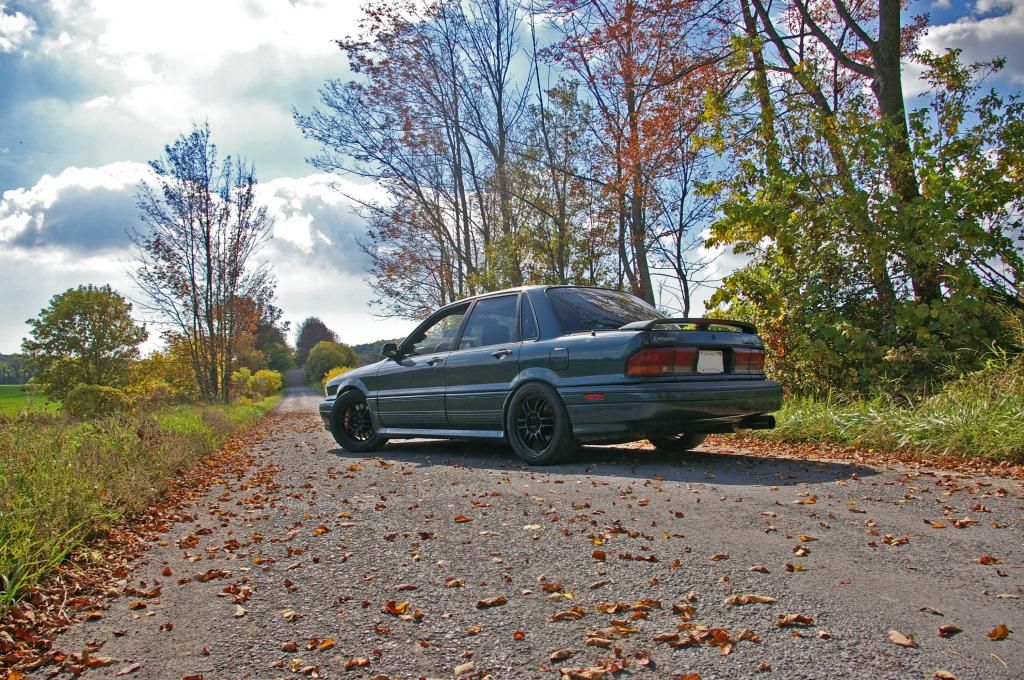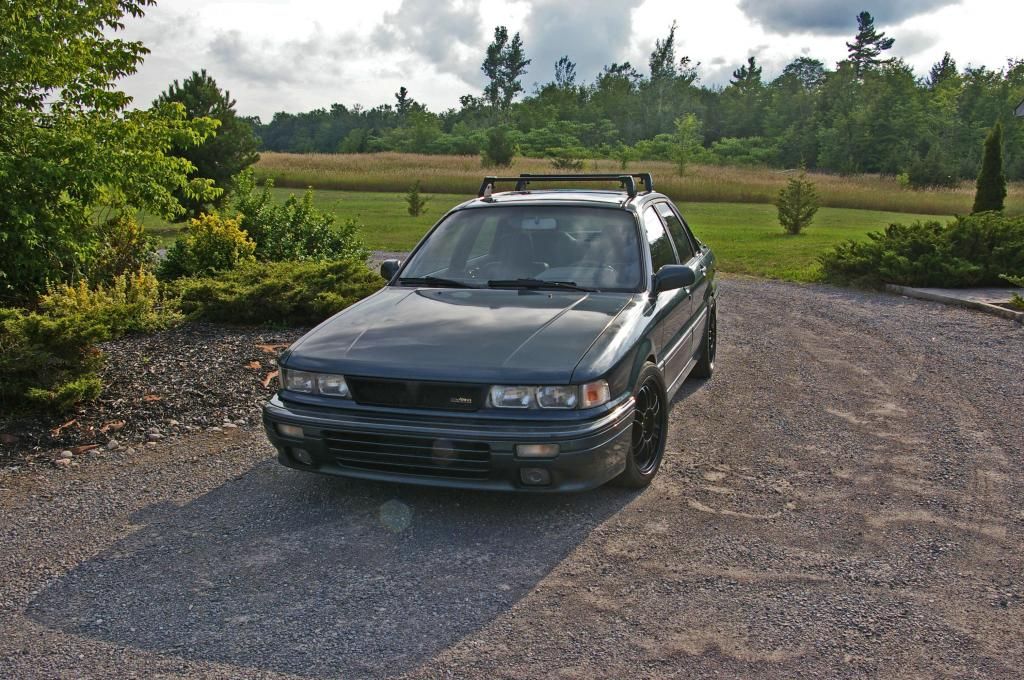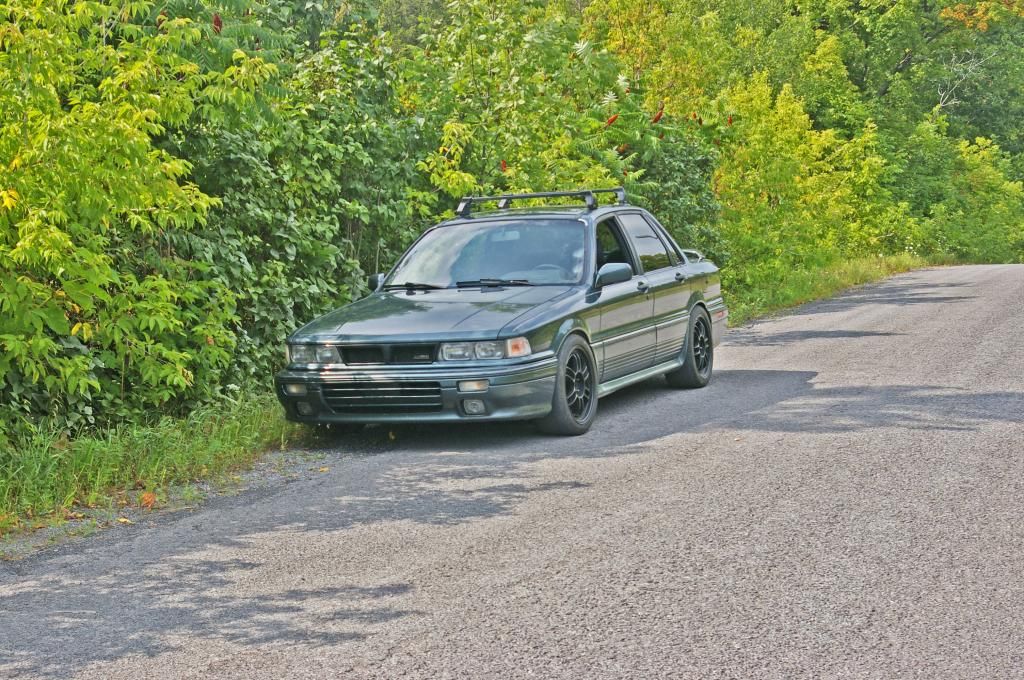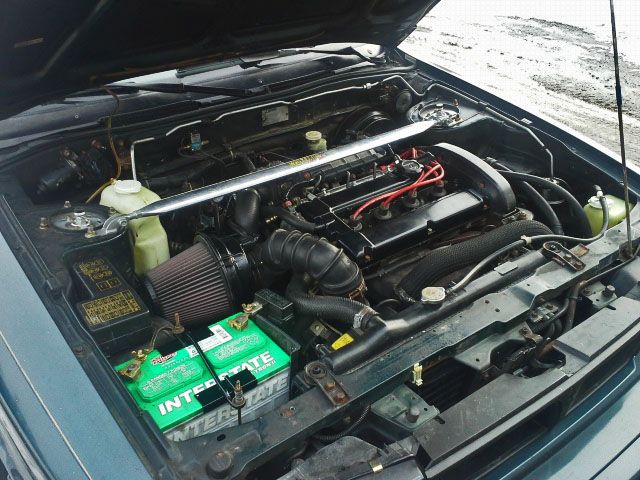 I just thought I would introduce my cars to you guys/gals as I haven't done it yet!! So like I said before I am not sure in the direction I will be heading with both cars just thought I'd share them with you /ubbthreads/images/graemlins/smile.gif And quite possibly this could turn in to a build thread!!
Oh and finally some pic's of my brothers Evo III that we built!! (I know you'll like /ubbthreads/images/graemlins/wink.gif) So this show's I am not a hack and know my sh*t....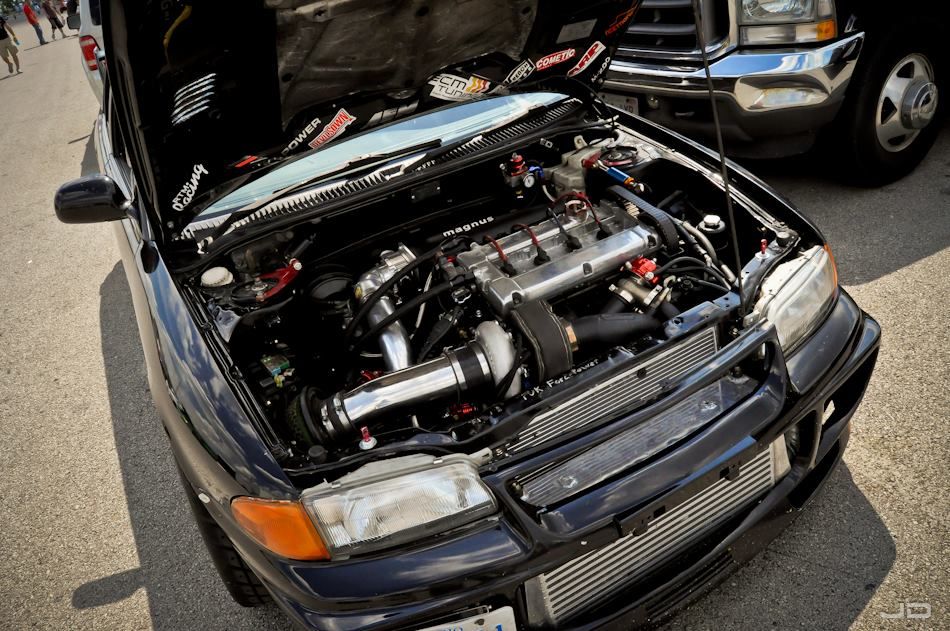 If you have any questions about the Evo just ask /ubbthreads/images/graemlins/smile.gif