So I thought i'd start a build thread 806 since i'm starting to make pretty good progress on it. Hoping to have it running for the shootout even though some things might not be finished (paint/underbody cleaning/etc).
I guess i'll start from when I bought 806, which is my first galant even though i've been messing around with a few DSM's since 03-04.
In the summer of 2011 I was DDing my 96 GSX. It had some issues, which were only minor, but the fact that it had a decent amount of rust led me to getting rid of it.
My 2g after the first trip to the track. Ran a best of 12.50 @ 109.76 on an old 14b I had laying around.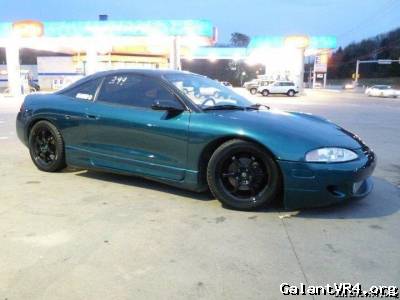 I've always wanted a galant but just never pursued getting one. After looking for a while to find one that was relatively rust free, Dan S. aka garage_defeat sent me a link for a belize green galant that was stock, rust free, and was selling for the right price. After a 5+ hour trip each way to a town near syracuse NY, I had 806 back home.
One of the first pictures I took after I picked her up.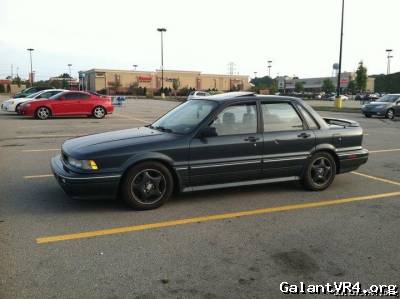 The car needed the usual maintenance and was just dirty overall. This was mainly due to it sitting in a barn for the previous 2 years. It didn't take too long for me to get to work on it. In the following two weeks I swapped motors with one that I had sitting in my garage with the balance shafts already deleted and ARP head studs/cometic head gasket...it was an otherwise stock motor.
Empty bay
New timing belt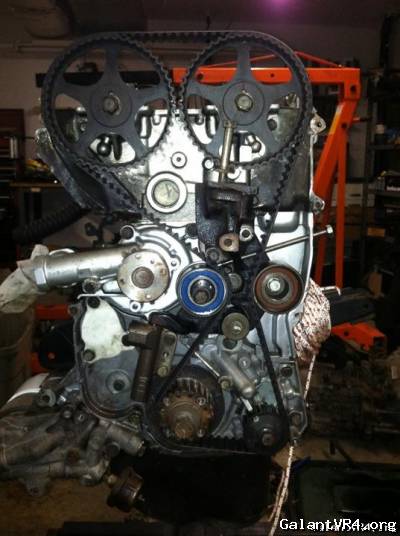 Putting the motor back in
First start
About a week after the first start up, I was off to the the shootout where I had a good time and met a bunch of the galant guys.