Joined

Sep 10, 2007
Messages

3,124
Location
SOLD as of 11/9/13. Thank you very much GVR4.org and Paddy!
Hi everyone, time has come to move on with other car toys.
To start I'm really moving out of the MMC/DSM game. Family just can't wrap their heads' around my G ride obsession and with my oldest about to hit driving age I can't realistically have him in one ( nor my daughter in a few years ).
464/1000 has had a long and illustrious career. The last owner, DR1665, thinks it served some rallycross and/or other type of off-road duties. Sadly it's been hit and totaled twice by insurance so stop reading right now if Salvage Titles bother ya. Here is the last FS ad:
click
I've put a bunch of parts on her since pickup last summer. Unfortunately two spun rod bearings derailed us for awhile, here is the thread on that:
click
So here we are today. Cruise, A/C w R134a conversion, 4WS, windows, locks, bulbs, all work great. Broken or so-so things are the sunroof, cracked windshield, and paint ( lots of rattle can covers including JDM front ). She's a perfect daily driver candidate for someone looking in that realm. That being said I'm too old and cranky to deal with the inevitable storm of KBB/Salvage/Partout discussions. The price is what it is, I really don't care what you think or what Billy Joe Jim Bob paid for his salvage vehicle yesterday. Not interested? Keep on trucking by. I won't be parting out to the forum either, if it comes to that there are two GVR4's at my friend snailspool's house, 464 will donate her heart and soul to get those back on the road. Worst case the rolling chassis could be available to those that are in car-cancer regions of the good ole USA. Would absolutely hate to see her go to car heaven, or ANY car for that matter that runs well, but life will go on.
1992 Galant VR4, Kensington Gray, sunroof ( non operational on SR ), 464/1000
202,2xx miles, 3000 miles on refreshed engine including timing components and oil pump
Fresh fluids in all areas, trans is notchy into 2nd gear if you manhandle things. Should have struts replaced plus front tophats and bumpstops.
Mod List:
2.5" catted Turbo-Back CMPE exhaust
Ported 1g exhaust manifold
JDM non-RS FMIC kit
EVO8 injectors, fuel pump, and MAF
Refurbished ECU, socketed
Keydiver chip for previously mentioned EVO and ECU items
Black Top CAS
Hallman MBC
JDM front bumper
Manual seatbelt conversion ( love this )
93 headlights ( lots of chrome peel tho )
New rear brake rotors and pads
Eagle GT tires with lots of tread left
Radio and speakers are decent
GVR4 specific floor mats
89 underdash
Short throw shifter from blacksheep
Optima red-top battery
ACT-2100 clutch
Included in sale:
PocketLogger setup with MMCd on SD card, charging station, and 12v charging cord
OEM exhaust, MAF
ABS delete kit
3-bolt LSD diff and axles
I'm open to delivering the car within a one-state radius of NM ( TX, AZ, CO, OK, maybe UT ), will need a lift to a "major" airport serviced by American or Southworst.
Here are some pics taken today. There are more in the thread links above.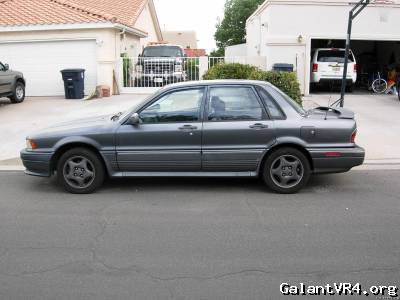 Last edited: