Somebody deleted my previous post, so I am reposting it.
I am selling my 1992 summit white #859/1000 which I got in 2002 with 69k miles, and now it has just under 110K miles.
Upgrades
new cryo-treated head
3G lifters
New timing belts and water pump
TRE transmission
2G manifold and downpipe
EVO big16g
New radiator and hoses
2.5" turbo back exhaust
New isc motor
New slotted brake rotors and calipers on 4 wheels.
New lower control arms, bushings
New front axles from raxles
socketed Eprom ECU
shorter shifter
New wiper motor
MOMO steering wheel
Alpine MDA-w933j MD/CD player with AUX for iPod
93 headlight
Interior condition is excellent with no ripped leather or damaged plastics.
Exterior is good condition except some rust spot at the edge of front hood which is very common in gvr4.
I have a genuine gvr4 hood and bumper cover and even have original 1992 sales brochure for it in mint condition.
Now for bad news, it recently showed rod bearing knock problem. My mechanic replaced #2 bearing with new one but knocking noise is still there.
He told me crank shaft is okay and thinks oil passage is blocked for # 2 bearing.
It was a daily driver and very well cared.
However, I am getting too old (39 /ubbthreads/images//graemlins/smile.gif)and my bad back prevent me to work on the car anymore.
I planned to upgrade further including putting supra fuel pump,boost controller and AMS intercooler which I already have them in my hands, but did not have a chance to install it.
My gvr4 has never seen above stock psi.
My loss is you gain.
Anyone looking for a nice, low-mileaged, well cared, mildly upgraded gvr4 with low price and have access or skill to repair rod bearing problems, this is your chance to get a nice platform for further upgrade.
I am looking for $2500 and am located in Palo Alto, CA
Please email me (csim123 at yahoo.com) or call me at 6.5.0-9.0.6-2.1.7.0
I'll take some pics and post them soon.
Thanks,
Chung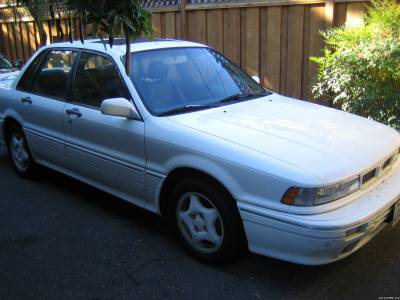 Last edited by a moderator: