Just wanted to share something I came up with to hopefully address some of the heat issues our Alternators are prone to. Reposted from my IG Page ~
Out with the old & in with the new ~ as the saying goes....
There's another one as well that kinda applies pretty well in this case and that's"Woosa" (iykyk), because boy has this Alternator kicked my f'ing ass...but thats the price I pay for being stubborn by wanting to keep things OEM/OEM+ as much as I possibly can.
From keeping things like Cruise Control on a Stock Throttle Body to having working A/C which means I can't relocate the Alternator to the Compressor area away from the heat coming off the radiator, downpipe, o2 Housing & Wastegate Dump (lots of heat around there) - So I have no choice but to get creative!
Below is the list of what I was able to address over the last few days just to install a New Alternator and hopefully protect it from future radiant or direct heat issues ~
New Starter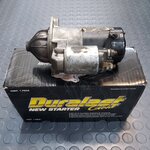 New Alternator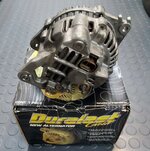 Cleaned Up Wiring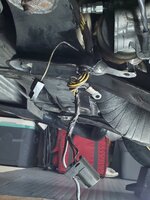 Heat Shrink & Tessa Taped Wiring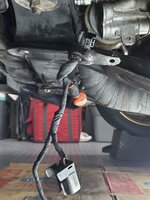 DEI Heat Shroud Velcro Sleeve 1.5" on Alternator & o2 Sensor Wires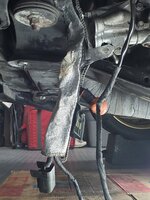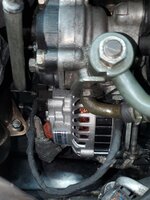 DEI Formable Heat Shield Barrier between Alternator & Exhaust components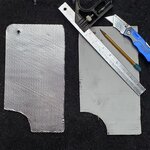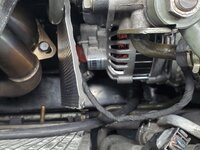 It works, as it's a simple & inexpensive solution to a VERY common problem on 6/7 bolt 4G63's but especially on Galant VR-4's. So with the knowledge of doing a few Alternators on my previous GVR-4 (and not wanting to do this again any time soon), I came up with a game plan that consisted of cleaning up any wiring, heat shrinking & Tessa Taping anything/everything that needed it, as well as using some DEI sleeving to cover/protect the Alternator Wiring PLUS fabricating a Heat Shield using their Form-A-Barrier product. And I'm pretty happy with the results...It's not perfect but so far it seems to work pretty well.
Hope this helps others in a pinch...will update as I put some time on it.
Last edited: