Joined

Feb 17, 2009
Messages

683
Location
i have what i thought was a ebay evo III 16g cartridge, from a parts car i have, and it is way bigger than my new MHI evo turbo, both intake and hotside wheels. it does not fit any of the hotsides i have,(maybe 8cm housing needed???) or a ebay evo III 16g compressor housing i have, i got rid of the original compressor housing that came with it because it was beat and thought it was worthless on top of being ground down where the "evo GT" would be, and on top of that the original hotside has been being ceramic coated thinking it would fit my new evo turbo i recently bought, now this causes a few problems for me, obviously the hotside isn't going to work for my MHI turbos so its now useless as well and i don't even have it back yet. and where am i going to get a housing that fits if this turbo is even worth using...
so what is this catridge? tdo5h 20g maybe? it appears to be balanced, there are cut outs in the compressor wheel.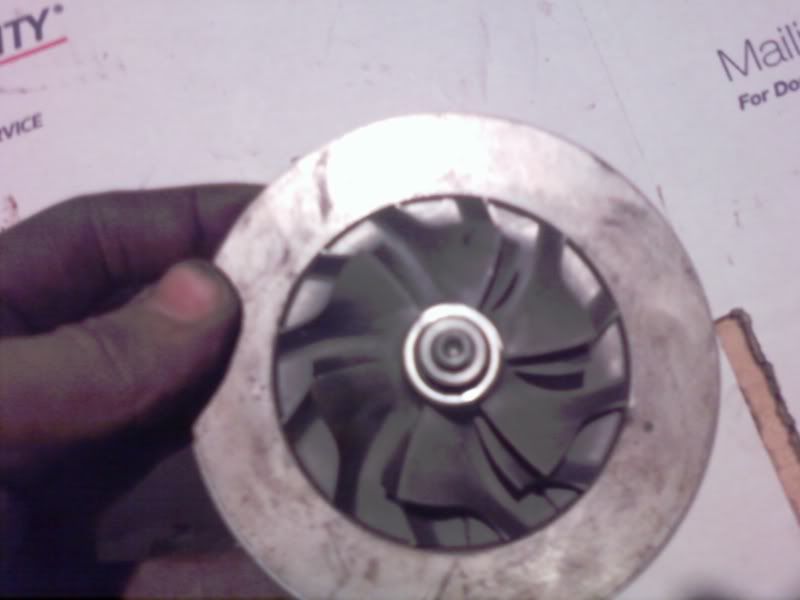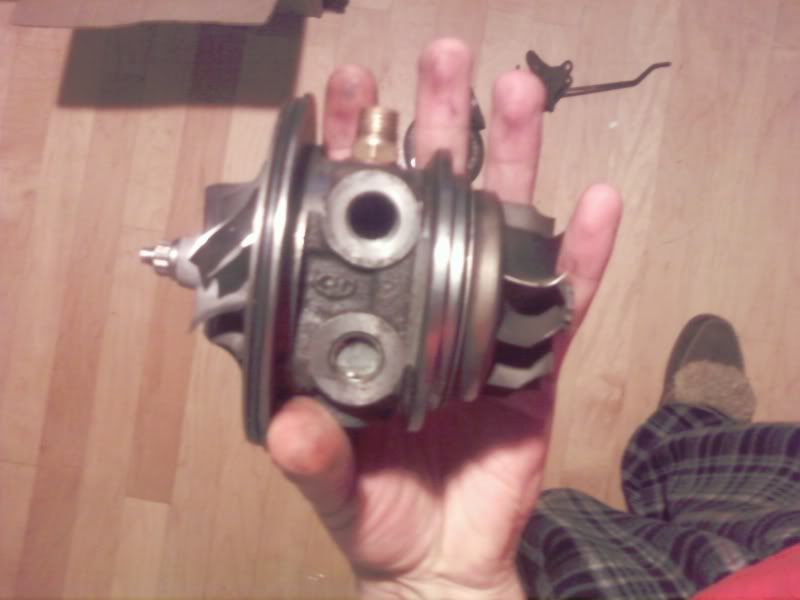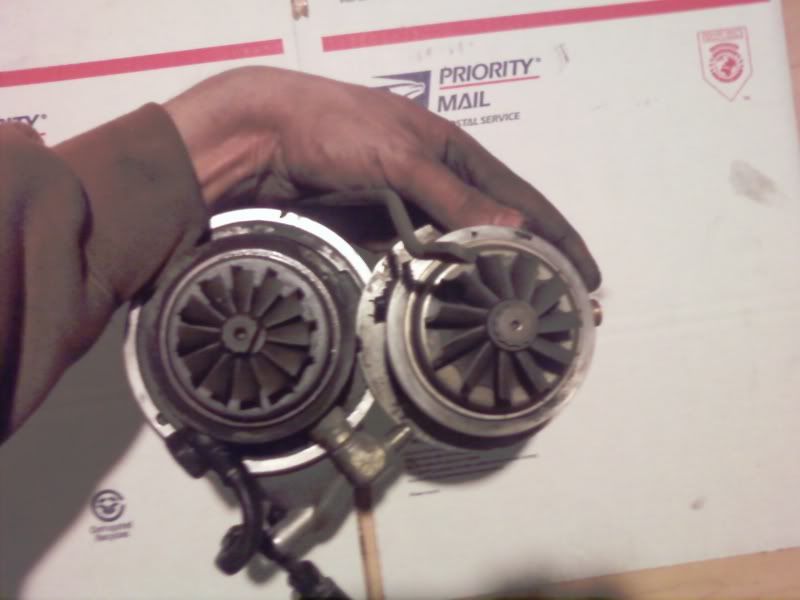 thanks for the time!
Last edited: