Joined

Nov 22, 2008
Messages

2,054
Location
Volk CE28N 15x7 wheels.
4lug GVR4 pattern 4x114.3.
9.8lb each.
dark grey metallic paint.
two wheels are nice condition, one has curb rash and a minor bend, one had a major dent repair w/ welding.
These really cannot be balanced right, thus I consider them suitable only for race-car use where you don't really care about balance and won't notice any vibrations anyway (especially with drag slicks). I would not use these with radial tires, drive them on the street, hit any bumps.....Carracer begs to differ and would use them on the street. Im a little more conservative and would rather not risk cracking the one that was repaired. CarRacer and I have both used these wheels and sold them back and forth between us a couple times, and both of us love/hate to have them and get rid of them. /ubbthreads/images/graemlins/rofl.gif I used them with bias ply drag slicks and they were awesome..no issues and you'd never know there was a balance issue.
anyway $500 + shipping. Cheapest set of useable real Volk wheels you will ever see and damn near the lightest race wheel you'll ever find. Excellent additional set of track wheels for a galant racer.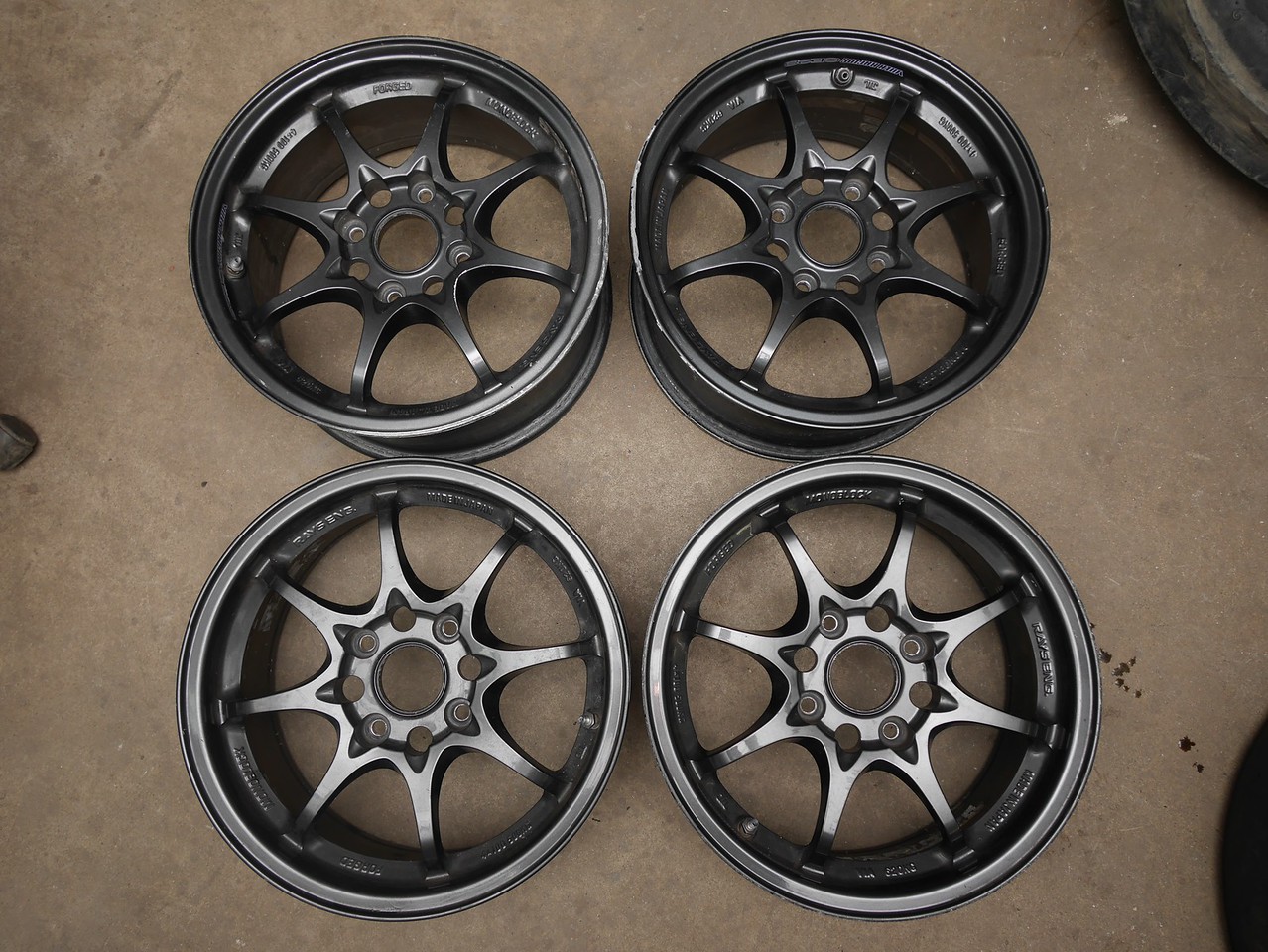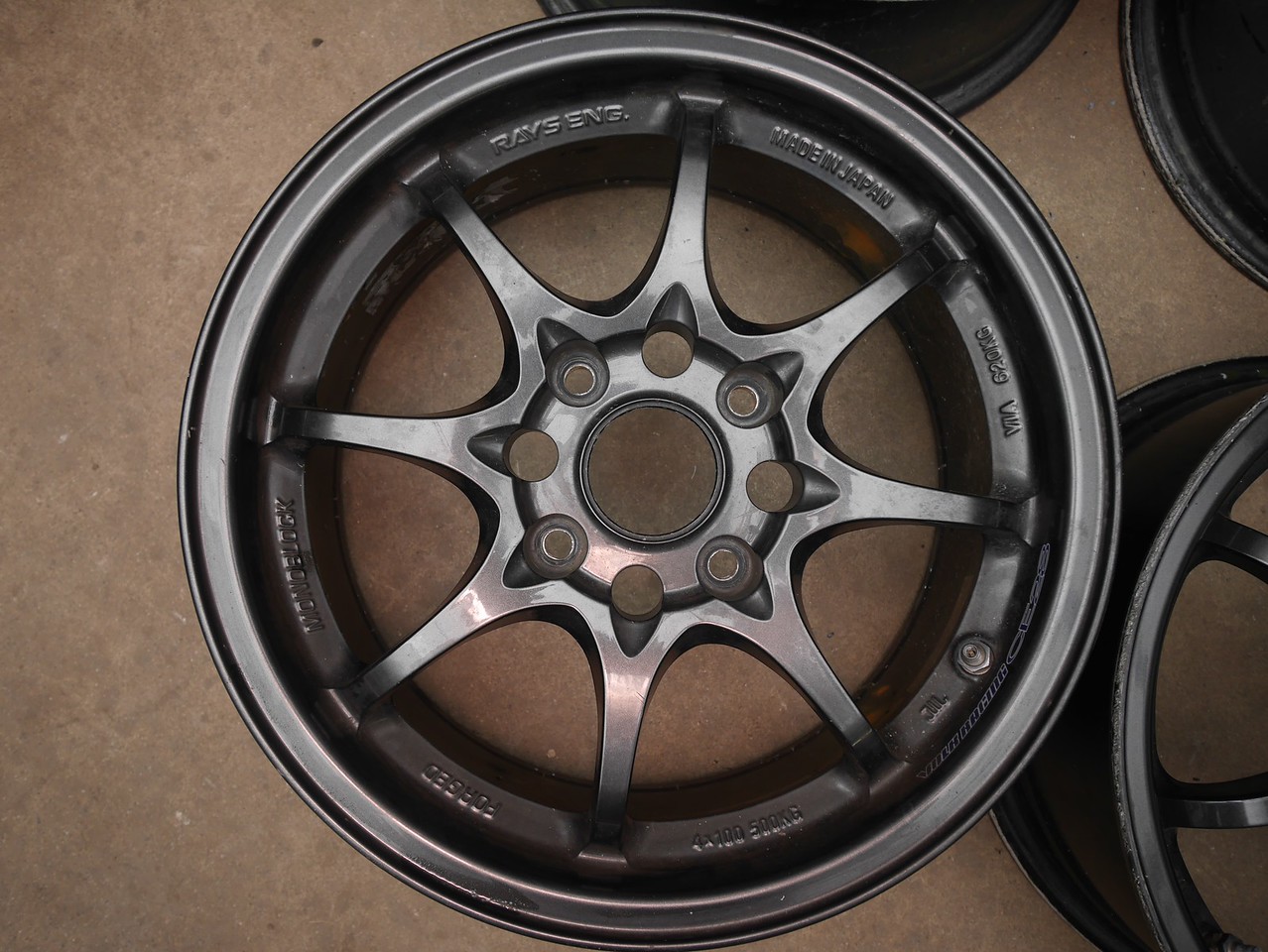 Last edited: