Joined

May 31, 2007
Messages

362
Location
well the time has come for change. i am going to sell my baby. i had this up for sale a while back and decided to keep her and try to finish her. well i have put everything together and have decided to part ways. the chassis has 136000 miles on it. the slowboy long block has 2500miles on it the rest of the parts have about 4k on them. you will not find another car like this. this car was bought in tennessee by the original owner and has been in hazel green, alabama all of its life. i dont have but a couple of pics, and i will be taking some pics this weekend. 929/2000 needs a good home. im asking $7,000 for everything. this car runs great, but it will need a tune. it is running speed density, not maf, using ecmlink v3. i will just go ahead a tell you what she has now.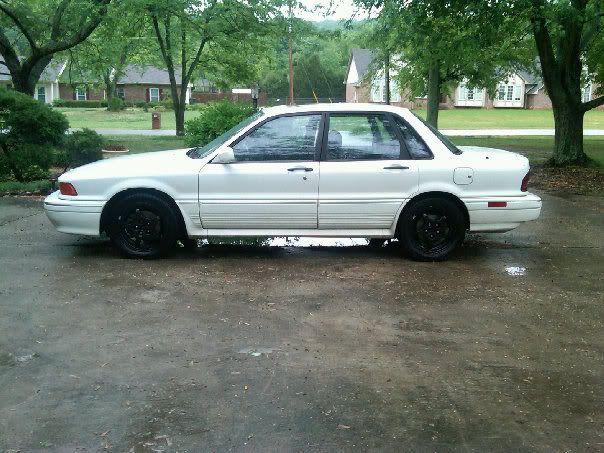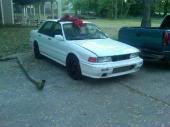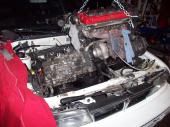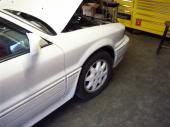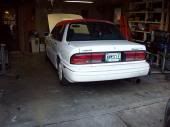 this is the old motor setup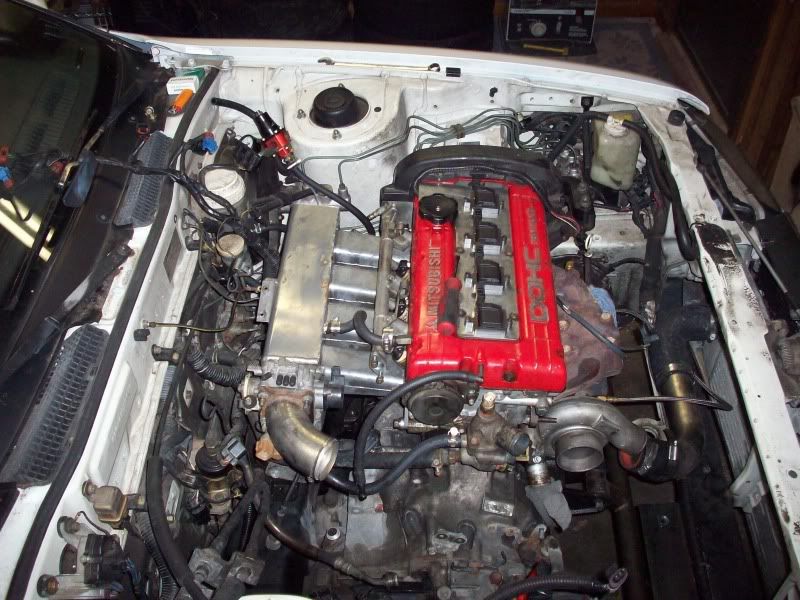 NEW SETUP
engine:
slowboy long block
9:1 cp pistons on 1g rods
arp rod bolts, main studs, head studs
no balance shafts.
i replaced slowboys gaskets w/ oem gaskets and timing belt and tensioner
dks 272 cams
90 oil filter housing w/ oil cooler
turbo/exhaust:
fp red (has 1000 miles on it NO SHAFTPLAY)
externally gated w/ turbo smart 38mm 14.5psi spring
custom 3in tbe
intake/fuel/ignition:
custom fmic and pipping
hks bov
custom smim
1200cc injectors FIC
walbro 255 pump and rewire
new filter
aeromotve afpr
coil over plug set up
cooling:
civic half size aluminum radiator
2x 10" slim fans (one push one pull)
180 thermostat
new waterpump
drivetrain/suspension:
i rebuilt the transmission w/ new oem synchro sleeves and had gears cryo'd
same thing w/ t case
act 2600 hdss clutch
turned flywheel
new fulcrum ball
new clutch for
new t.b.
steel braid clutch line from master to slave
5 lug swap w/ oem mitsu hubs
4 bolt rear end
removed 4 wheel steer
1g t/e/l shifter
evo shift knob
leather shift boot
new axles in the front
rear axles regreased
brass shifter bushings
solid shifter base bushings
kyb agx struts
h&r springs
new strut mount bushings
chromoly front crossmember
Wheels:
2gb 5 spokes sprayed black
17" racing hart evolution cp-35 (gold) needs tires
electronics:
autometer boost gauge 30-45psi
plx wideband
ecmlink v3 full not lite (laptop will be included with all necessary software and hardware)
6000k hid's
im sure i am missing something. in this sale i will also be giving the rest of my dsm stuff so i dont have to take it with me when i move into the new house. the stuff includes a 1g trans w/ aftermarket lsd, galant vr4 engine (i pulled it from my car so i can garuntee that it runs, the rest of the stuff is about a truck load or so.
Last edited: