Joined

Apr 8, 2008
Messages

816
Location
Decided to finally create a somewhat of a build thread. I should have probably done it some time ago.
This is a list of the current mods:
Engine:
Stock 6 Bolt 198,000, 60K on Head
HKS 264/272 Cams
Evo 3 16g
Evo 3 o2 Housing
Evo 3 Exhaust Manifold
ETS FMIC
ETS Hot IC Piping
Brodie IC Cold Piping
2g MAF with Iceman adapter harness
K&N Air Filter with Dejon tool 2g MAF adapter to 1g OEM Style K&N filter
Greddy 3" Intake
Greddy Type-S BOV
Mazdaspeed BOV adapter
Road Race Engineering 3" Custom Turbo Back Stealth Exhaust
Aeremotive FPR
Walbroh 255
Denso 720 Fuel Injectors
Koyo Evo 3 Radiator
Greddy Radiator Cap
FIAV Block off Plate
Ralliart Sparkplug Cover
NGK BPR7ES
Drivetrain:
Jack's Transmission Stage 2
Spider Center Differential
Quaife Front LSD
TMZ TZ/FE Clutch
Rebuild Clutch Pedal By Shepard
JNZ Tuning Short Shifter
Shifter Base Derlin Bushings
Shifter End Aluminum Bushings
Electronics:
ECMlink V3
Greddy Original Profec B Boost Controller
HKS Turbo Timer Type-0
Autometer Oil, Boost, Water gauges
Suspension:
Robispec KW V3 Coilovers
Cusco Pillowball Camber Plates.
Energy Suspension Poly front and rear control arm bushings, arm bushings
3SX Rear Camber Arms
Whiteline Front Strut Tower Bar
Whiteline Rear Strut Tower Bar
Whiteline Front Sway Bar
Whiteline Rear 26mm Adjustable Sway Bar
Appearance:
Work Emotion XD9 17x8.5 Wheels
JDM RS Front Bumper
JDM Rear Bumper
Clear Turn Signals
MOMO Steering Wheel
(List updated 9/25/2015)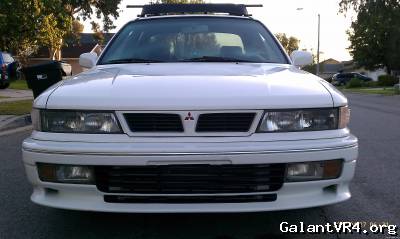 Dirty Engine Bay pic: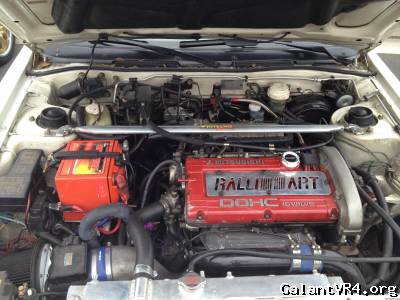 I recently added a Quaife Front LSD when I had the transmission rebuilt by Jacks again. 2nd gear and the center spider went out for some unknown reason.
I got the car back from RRE a couple of months ago. Since between work and school, I have not had much of a chance to do to much to it. I did decide to stop daily driving it on my 80 mile commute as I don't want to risk having it hit.
Last edited: