Joined

Jul 24, 2002
Messages

295
Location
Finally drove the car more than 2 miles. Took her out for a spin, I really miss driving the Galant around. Been driving the Tacoma for a year. It felt weird at first being so low.
Anyways I put in a working tranny, DSS driveshaft, new front axles, all new brake rotors (slotted and drilled from Tuners Nation), new rear brake calipers and pads. Put Hawk pads up front. And finally installed BC Coilovers. I also ordered an exhaust from Tuners Nation, so I am waiting for that to come in. Driving around with just a downpipe. Pretty loud and can hear the turbo spool.
The car drives like its on rails for not having an alignment yet. The car is pretty stiff it is set at 8 with 0 being the hardest and 30 softest. I haven't played with the camber adjustments yet. I have the stock rim and tires on right now. Need to order a new tire for my 18" rims. Then I will finally get an alignment. I will try to get some pics tomorrow.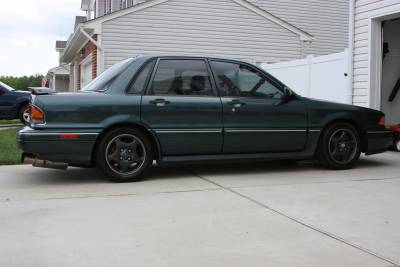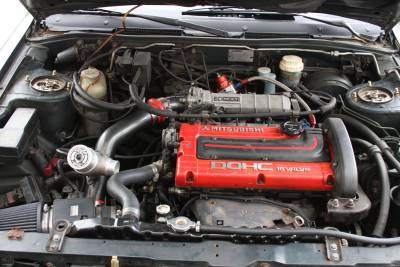 Last edited: