I've been looking into getting better shift feel and a shorter throw, so I made a shifter similar to the one you can get from JNZ. It was really easy, cheap, and it has a shorter throw than a 1g.
I started with an upper and lower shifter arm from a 3000GT.
First, I shortened the upper arm. Sorry about the cell phone pics, its all I have here.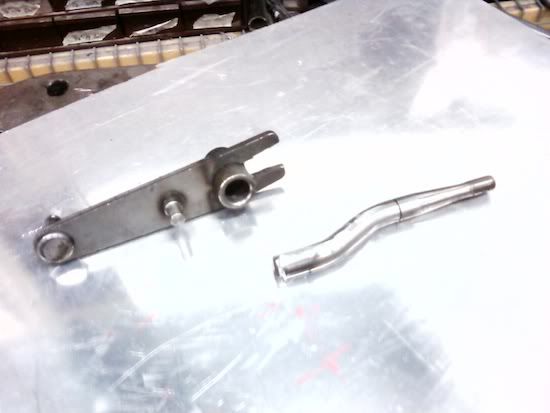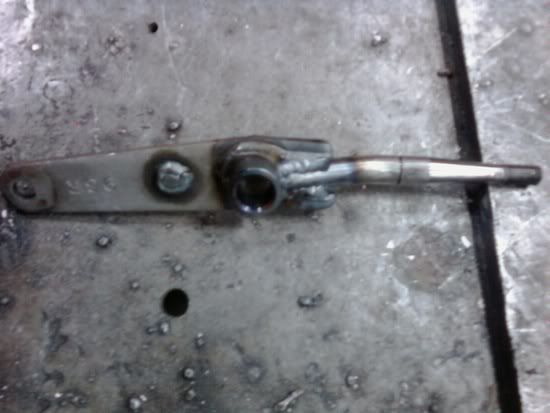 Next, I made a new pin for the shifter cable because the old one is too big in diameter and I didn't want to do a sloppy grind job on it. Cut out old, weld in new.
Next, I made new bushings. I made mine out of Turcite which is similar to Delrin, but is internally lubricated. It was more expensive, but it was worth it for the cool factor.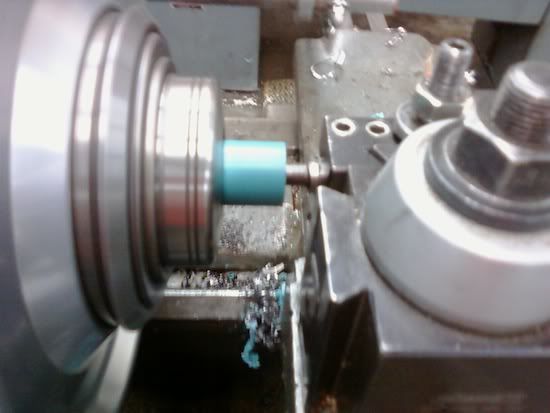 After making all the parts and checking their fit, I painted it flat black. It would have been cool to powdercoat it, but I don't have any and I wanted to get the project done. Here you can see all the parts laid out. I made a new metal insert for the lower arm because the stock one has a little bit of slop and I was already running the lathe. Notice the order of bits for securing the top to the bottom. I don't know if it came from the factory like this, but the wave washer at the back does wonders for taking out side to side slop in the top half (there wasn't any even with the stock bushings).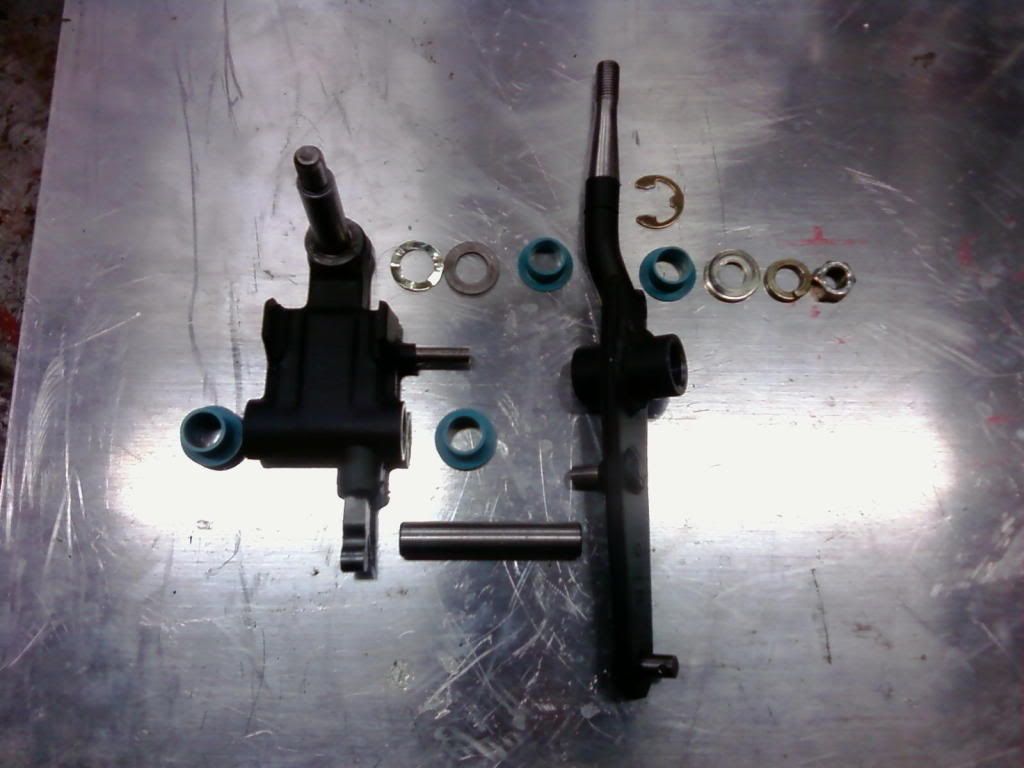 The lower arm is thinner than the stock one, so the bushings are made to position it correctly so the bottom aligns with the selector lever below. The thicknesses needed were around .150" and .350" I believe.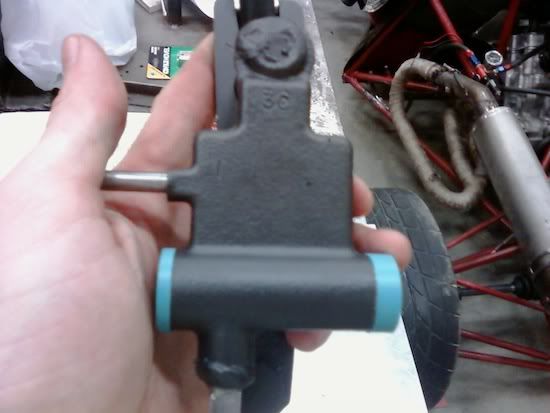 I don't have my car with me at school, so a buddy let me test fit the shifter in his 1g. Here is a comparison (not the best, sorry) between the rearward throw of the short shifter and then his stock 1g.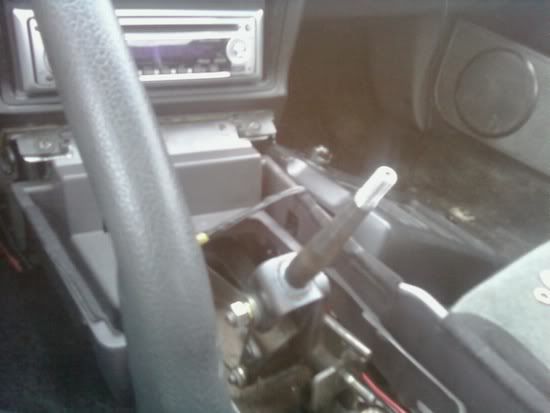 Here's how much this project cost me:
eBay: $30 for shifter (this is including shipping)
McMaster: $20 for the turcite (1' rod 1" diameter)*
steel, welding supplies, paint - free because I already had them
You can see how easy it was to reproduce one of the shifters JNZ sells for $150 at one third the price. And, if you match this with bushings for the lower selector lever, bearings for the cables on the transmission side, and shifter plate bushings, you will have close to the best shifter set-up around.
Once I'm home for the winter, I'll do a proper comparison between stock GVR4 and this shifter. Thanks for reading!
*Delrin is only $5/ft for 1" rod