The time has come to pass my Galant VR4 along to somebody else who has the heart to care for it. My focus this year is to finally do some door to door racing in the SCCA. I recently found a tow vehicle, which has replaced the GVR4 as my daily driver. The wife wants her garage space back, so "Frank" has got to go.
#1788/2000 (Nile Black, no sunroof) was purchased from Paul (4orced4door) down in FL in the fall of 2004. I flew down between that year's September hurricanes and drove it back to the Boston area. The car has spent 4.5 years in my care, and almost every system has been attended to. Every factory part that has been replaced has been OEM (from JNZ Tuning). All performance parts have come from reputable manufacturers (WhiteLine, HotBits, Brembo, Porterfield, Mitsu, etc). I used the car for HPDE events for 2 years, so I built it to be able to run hard for 25-30 minutes at a time and HANDLE VERY WELL. I focussed heavily on the suspension and reliable power. I never drag raced the car or had it on a dyno, so I can't provide any 1/4 mile or horsepower figures. I can tell you that the car never saw a hard launch during my ownership.
Track Vid1
Track Vid2
Track Vid3
The interior and exterior are an 8 (by current GVR4 standards). Any rust that can be found is surface rust, and there is very little of it if you can find any. It's got some small scratches here and there, but the original paint is in very good condition. The lower cladding is grey, so the car can be described as Two-Tone. Current mileage is 142,xxx. I changed the oil with synthetic Mobil1 at least every 2500 miles, along with the oil filter. I'd also suck out the power steering reservoir each oil change and refill it with Mobil1 synthetic fluid. I can't bring myself to add up all my sales
receipts from my time with the car, but they easily total over $20K. I'd like the car to go to a good home, as I've got plenty of blood, sweat and tears into this thing over the years.
Anything listed as "new" means it's been replaced in the last 18 months. Some photos don't exactly represent the car, as I've pulled several parts from it for sale individually. If the part isn't listed in this ad, then it's not for sale with the car. Modifications include:
ENGINE.
*2G crank pulley
*Balance Shafts Removed
*New OEM Motor Mounts (all four of them)
*OEM external oil filter housing with Mocal 13 row external oil cooler with inline thermostat, stainless braided lines and AN fittings
*New OEM water pump
*1g modified water pipe
*Black-top CAS
*3G lifters
*EGR blockoff plate
*MSD 8mm plug wires
*New alternator
*New Knock sensor
*Mitsu timing belt and associated hardware w/ 30K on it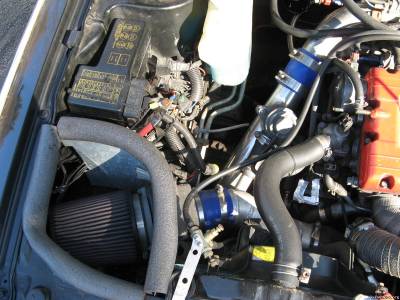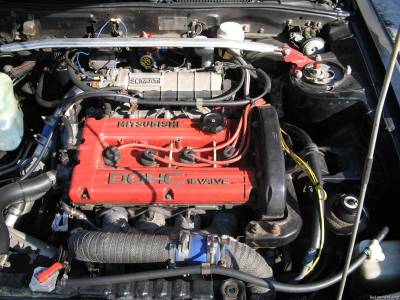 COOLING
*Radiator Barn stock replacement radiator
*New upper and lower hoses
*Stock 190* GVR4 t-stat
*Fans wired to dash switch for manual operation
DRIVETRAIN
*1g dsm transmission w/ synthetic fluid
*CltuchNet Red 2X pressure plate (new OEM bolts)
*ClutchNet sprung 6-puck disc
*Fidanza lightweight flywheel (new OEM bolts)
*1G shifter with leather boot
*Symborski shifter bushings
*4 Bolt Rear LSD completely rebuilt by JNZ 7 months ago (synthetic fluid)
*Updated 2G clutch fork with new ball (shimmed with thick washer)
*New OEM clutch master and slave cylinders
*Raxles front axles
*2G Stainless steel clutch line from frame rail to slave cylinder
*Freshly rebuilt driveshaft (new U-joints, carrier bearings) with BRAND NEW Lobro joint
INTAKE
*DSG custom 3" aluminum intake pipe w/ recirc tube
*K&N cone air filter
*3G #409 MAS
*ETS GVR4 FMIC kit (polished stainless piping) with 3" thick core
*Crushed 1G Bypass valve
*Catch can for PCV and valve cover breather
EXHAUST
*MHI EVO3 turbo, HEAVILY ported, HPC 2000* thermal coating on hot side
*Ported 2G O2 housing with HPC 2000* thermal coating
*New O2 sensor
*Custom DSG 2.5" stainless steel exhaust system w/ highflow cat and Dynomax UltraFlow muffler
*RRE twin 2.5" tip
*Cobb exhaust hangers
FUEL
*Supra TT fuel pump with new tank sock, rewired
*-06AN stainless braided fuel line from tank to rail
*Russel canister fuel filter (can be cleaned)
*Aeromotive fpr w/ gauge
*FIC 750cc injectors, flow tested and arranged accordingly in the rail
ENGINE MANAGEMENT
*1G EPROM ECU w/ caps replaced
*Custom chip burned by Keydiver after much trial and error
*VDO Vision Series boost, EGT and coolant temp gauges, ALL WORKING PROPERLY
SUSPENSION
*Hotbits Race Coilovers w/ external reservoirs and pillow mounts, bump and rebound adjustments
*5-lug hub conversion
*Corner balanced for exact 50% cross weight distribution
*3000# dry weight
*Currently has a sporty alignment (0 toe, -2* front camber, -1.3* rear camber)
FRONT
*Adjustable camber plates
*Front strut tower bar
*Energy Suspension front swaybar poly bushings
*Whiteline caster bushings
*Whiteline adjustable end links
*New front balljoints
*New outer tie rod ends
*New wheel bearings
REAR
*1G rear subframe
*AWS deleted
*Ingalls adjustable upper control arms
*1" Suspension Techniques rear swaybar with poly bushings
*Whiteline adjustable end links
*Active toe elimination kit welded into ends of the trailing arms
*New balljoints
BRAKES
*Brembo stock-sized rotors
*Porterfield R4S brake pads in great shape, properly bedded when new
*Goodridge stainless braided brake lines
*High temp brake fluid
*New Master cylinder
*1G AWD proportioning valve
*ABS deleted
WHEELS/TIRES
*15" steel wheels painted Nile Black with 185/65/R15 Gislaved NordFrost 3 snow tires
INTERIOR
*Kenwood CD player
*Momo Competition leather steering wheel
*91 TEL Shifter and Boot
*Aluminum/leather weighted shift knob
*Schroth
AutoControl II
front seatbelts with manual lock toggle switch
*1788/2000 badge mounted on dash in front of passenger seat
*JDM gauge pod in center of dash with boost+EGT gauges
*Razo aluminum pedal covers
*Custom 4 piece floor mats with "GVR4" in red on the front mats
*Stock leather seats: I've been diligent about treating them with leather conditioner, so they're in very good shape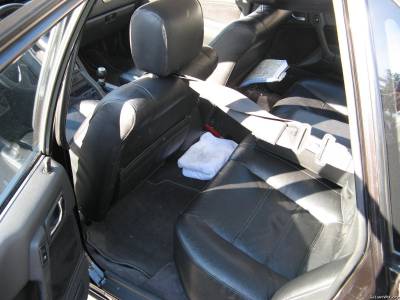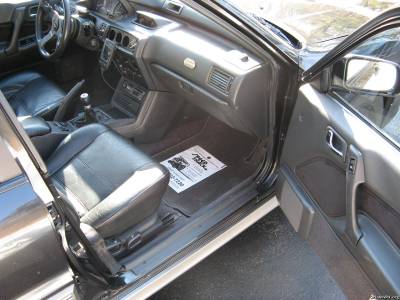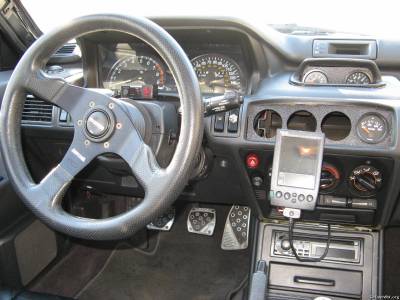 EXTERIOR
*Two-tone (black/grey) exterior color
*JDM front and rear bumpers with JDM OEM mounting brackets in front
*Black 93 Galant front grill
*93 Headlights w/ PIAA Extreme White low beam bulbs
*JDM single bulb clear corners
*89 taillights with blacked out chrome trim
*Carbon Fiber low profile lip spoiler on the trailing edge of the truck lid
MISC
*Optima Red Top Battery relocated to the trunk
*Aluminum Battery box
*A/C deleted
*Cruise control deleted
*Non-Cruse Throttle Cable
*Power antenna deleted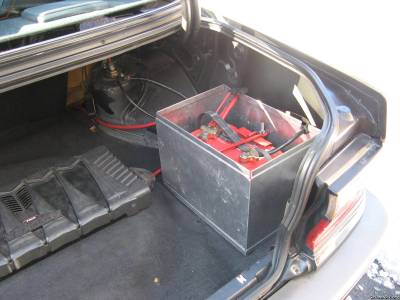 Items that I will include with the sale of the vehicle:
*Spare GVR4 driveshaft
*Spare head with new valve seals
*Manual seatbelt conversion
*Stock trunk spoiler/wing
*Cruise control parts
*Stock intake tube and other misc components removed
*Boxes full of interior trim and other stock stuff that I have removed from the car
Things that are wrong with the car:
*The two upper, outer exhaust manifold studs are missing (one has a snapped easy out in it; the other has a reamed hole). I'm including a spare head with the car.
*I've been chasing a driveline (decel) noise/vibration and have not solved where it is coming from. The car drives fine, as I've been daily driving it for 2 years with this noise.
*Driver's seat side bolster has a slight tear where they all do, but it's not near as bad as most of these cars
Asking price is
$6200
. I'm not interested in trades or swaps of any kind...CASH ONLY. I don't have the time or patience for tire kickers, so please don't contact me if you fall into this category. I can be reached via PM here or by email at cypeake at hotmail.com
Someone will be getting a good solid car that hasn't been hacked up too badly, is pretty quick and has the capability to surprise many on a racetrack. It will cost 3x my asking price to outfit this car as it is set up right now.