Picked up this car from Ren a few months ago. It is a pretty clean rust free car and mostly all there minus the obvious motor/trans/ and all that. The quick of it is, I swapped out the entire suspension, subframes, rear end, engine, trans, fuel system, intercooler and radiator out of my Laser. I is an Auto now and from what I understand one of very few said auto swapped VR4s. I had to drill out the factor welds on the lower radiator mounts and slide them about an inch and a half to the drivers side so the intercooler could pass through the core support. I have also relocated the alternator to the back so I had more room for intercooler pipping. It's going to be powered by a ball bearing GT3088, 1200cc injectors, managed with AEM EMS, and probably running on E85. It should be a lot of fun to drive when I'm done. It's getting really close. I have to decide what wheels I want to run, I have a few options one of which is a set of 16 inch rota slips in gunmetal. I have to make a list of what's left to do and start chipping away. Now on to what you all came here for, I'll let the pictures tell the story better than I ever could.
Here it is the day I got it.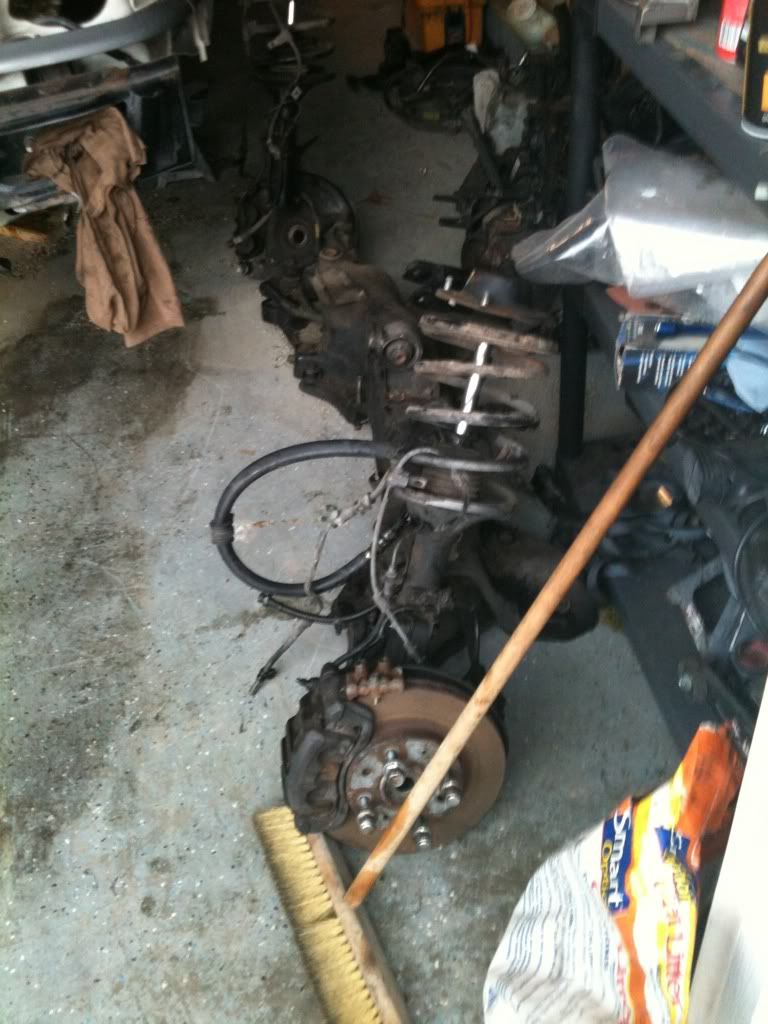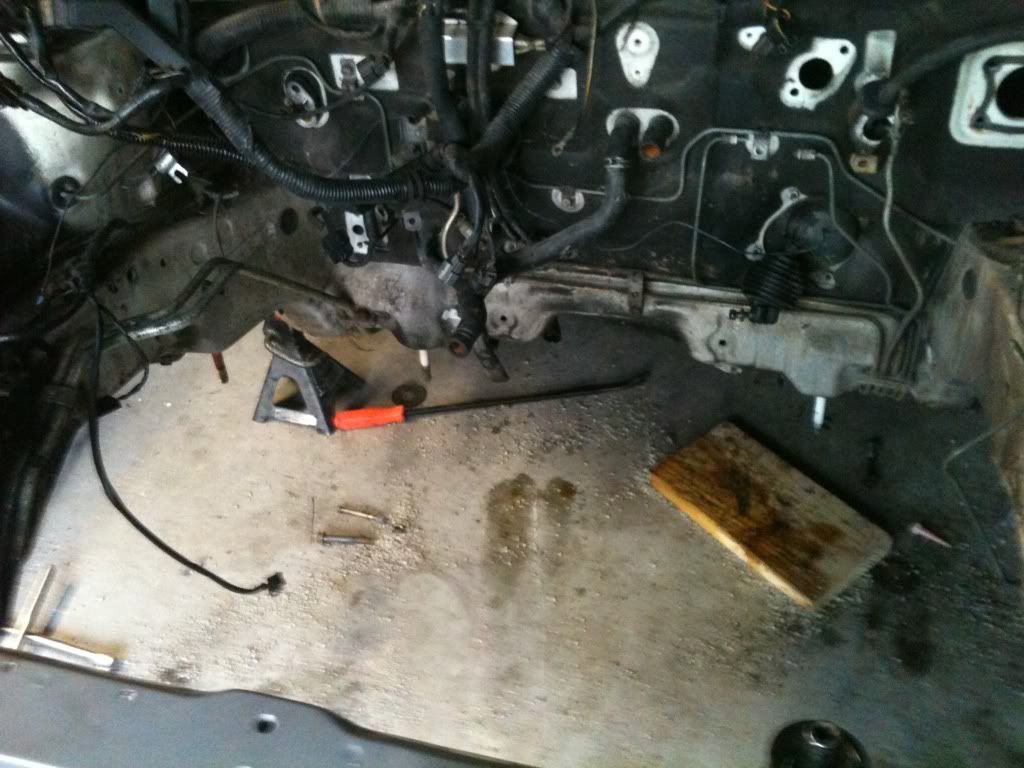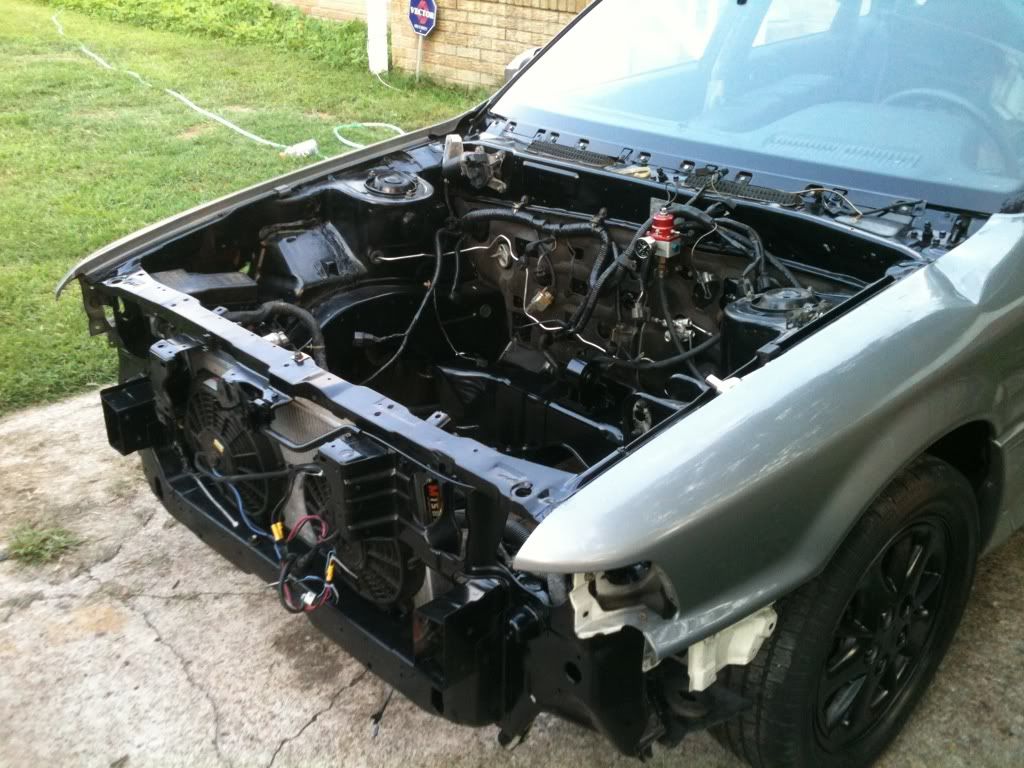 fuse box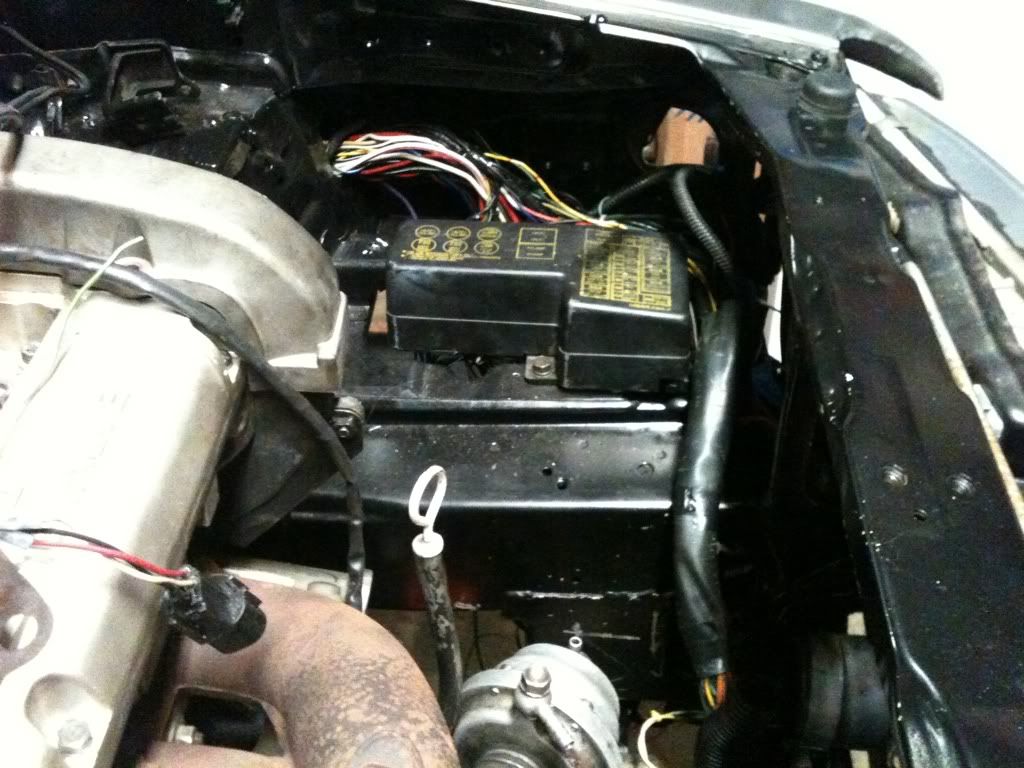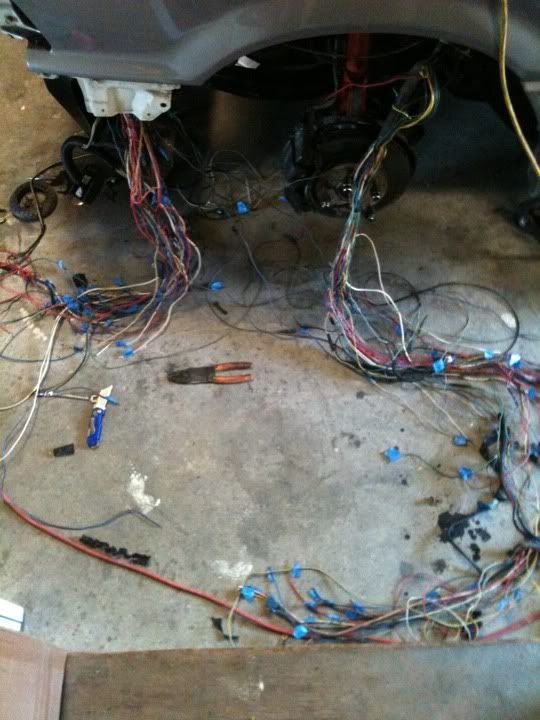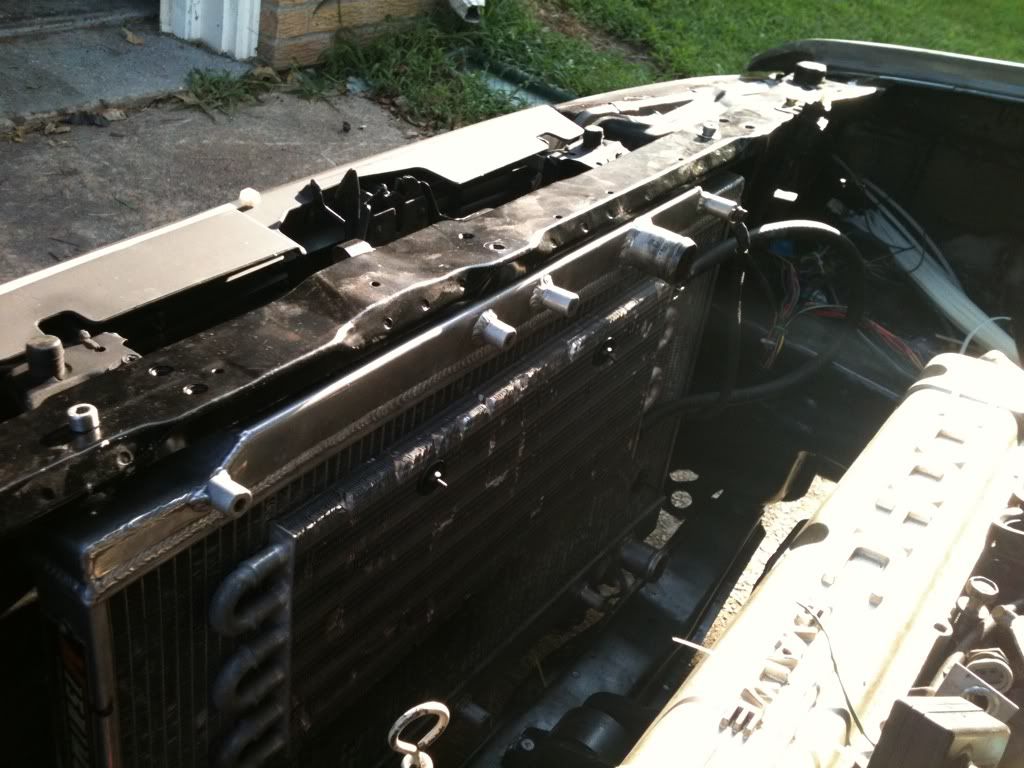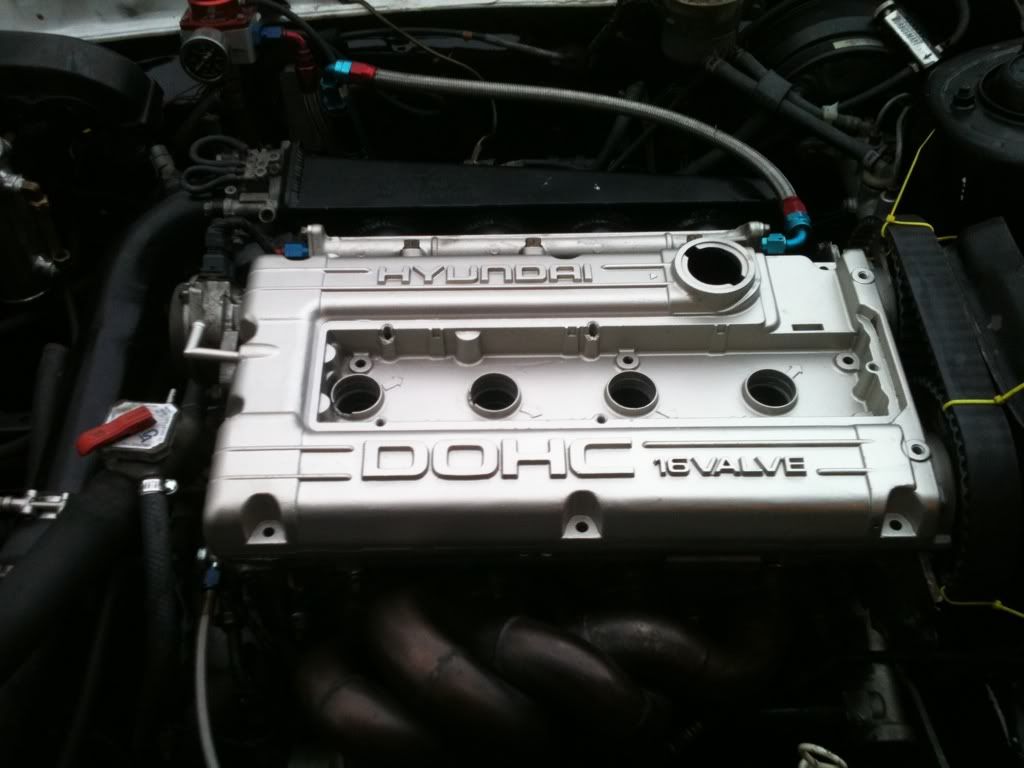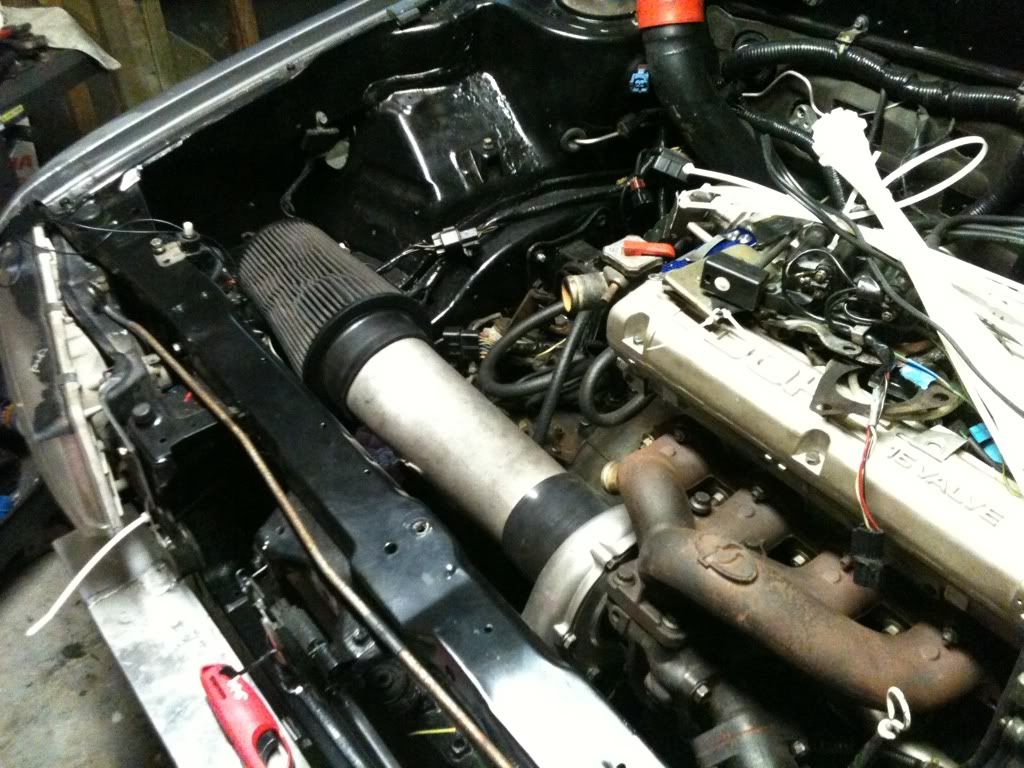 fog light hole covers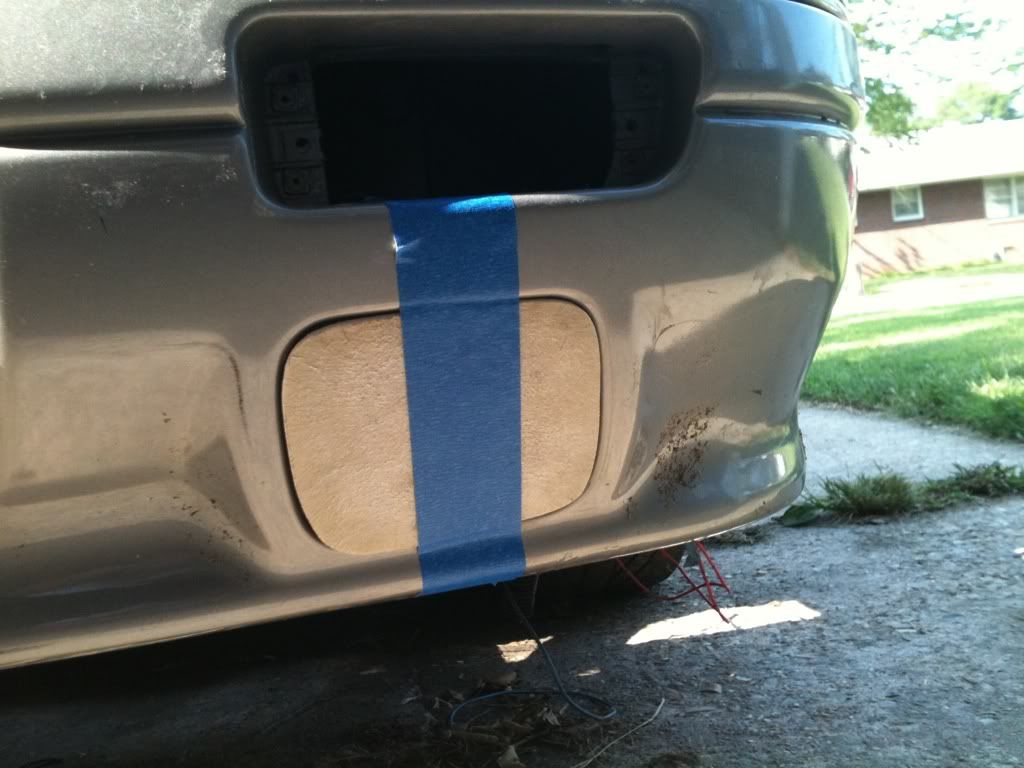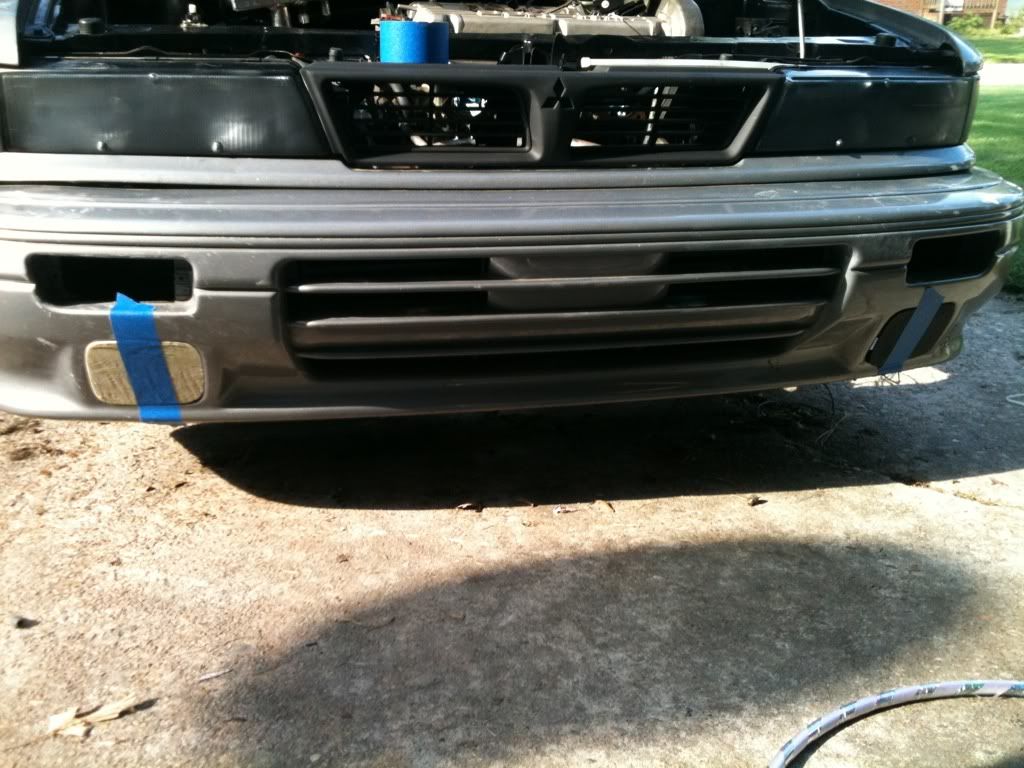 Pure sex right here ladies and gentlemen...
almost forgot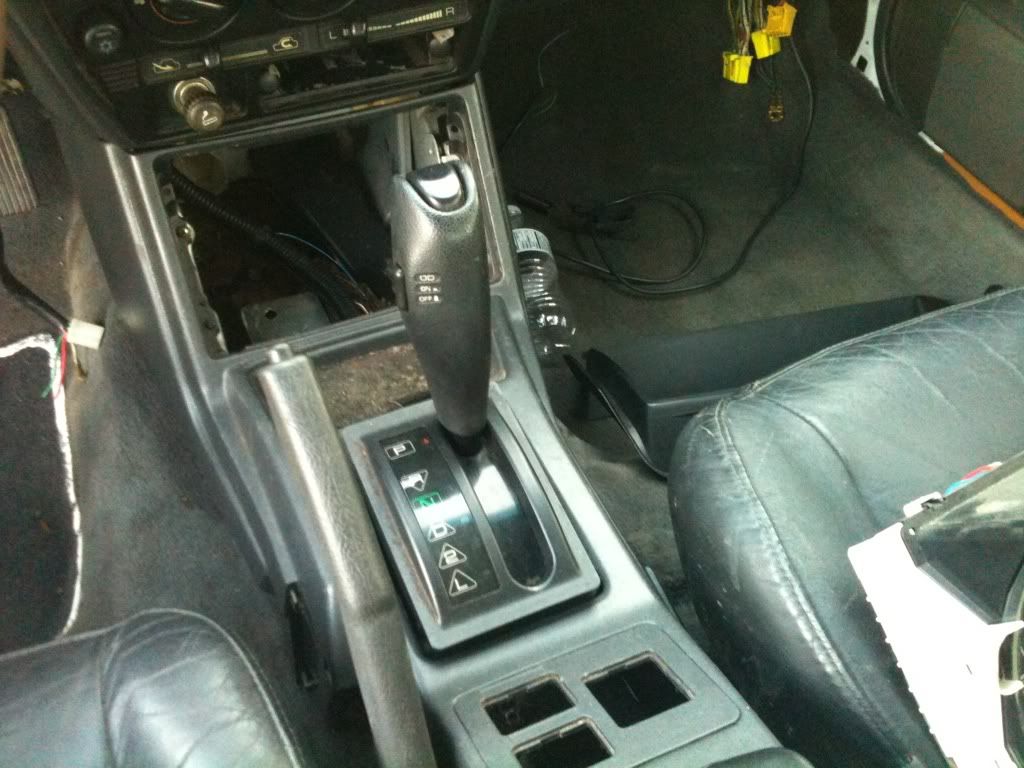 now let the bashing begin!!!