We were talking about this at the NY meet and even though I knew about this, I never realized that my car was missing the grounding bracket.

Basically, the t-body needs to be grounded because the closed-throttle-switch on the back of it needs a ground to tell the ECU the throttle is closed. Most of these cars are missing the bracket that normally grounds the t-body.
"Why does it need a bracket? Its bolted to the intake manifold!" you might say. The t-body is isolated from the manifold with a gasket. The bolts pass straight through the holes in the tbody into the manifold and may not make contact with the tbody it directly.
If your idle sometimes hunts up and down by about 200 rpm, or you're sometimes unable to adjust your keydiver adjustable stutterbox, or your adjustable stutter box seems to change settings even when you didn't change it, you probably have this problem. What you want to do is ground the t-body using the bolt in the top, per this example (which is also apparently missing any type of ground)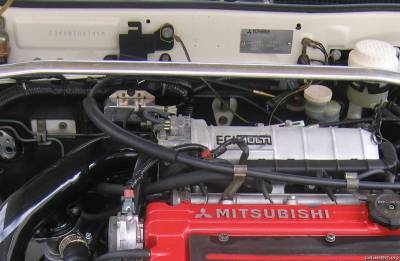 edited for easier searching