Maybe I'm calling these things Spirolox and they're not. Maybe they're just snap rings. Here are some pics to help:
Here you can see the groove the snap ring, Spirolox or whatever they are fit into: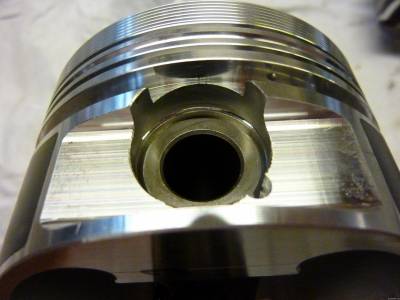 And this shows how the wrist pin presses into the small end of the rod, but floats within the bore of the piston.
My issue is how to center the wrist pin in the rod. Any suggestions? Has anyone done this before?