I'm gonna be building an engine for 1951 in class this year, i thought it might be cool to do a build thread on it. I'm gonna be doing the majority of the machine work myself, with the exception of micro-polishing the crank and modding the 1g big rods for use with 2g pistons. I'm also going to be assembling the engine. I'll be doing this at Saddleback Community College in Mission Viejo, CA. They have a pretty sick engines program there, the machine shop has some really nice equipment and the instructor has a lot of experience in the field. I however, have no experience machining or assembling an engine so this should be an interesting journey. Taking this into consideration, i would appreciate any questions/comments/suggestions/constructive criticism seeing as how i haven't done this before and i know there are some people on here who have building engines or machining either for hobby or by trade. Even if you don't have this experience, i still want to hear from you. I hope this thread becomes useful for anyone planning on building an engine. I think the toughest part about making this a successful thread, besides being successful with the build itself, will be finding the time to keep it updated, as i'm working 2 jobs and taking 14 units.
The classes i'm taking pertaining to this subject are auto 104A and 204. 104A is "Automotive Engines". Basically, you build an engine, over the course of 2 semesters. Fall= block, spring = head. Auto 204, is "High Performance Engine Blueprinting". This class is not required however it will give me an opportunity to make this engine as close to perfect as i can, plus you get to use more equipment such as the Rottler F68A
click
and flowbench. 204 follows the same schedule as 104, with the fall focusing on the block and the spring on the head.
For these two classes alone i have 4 different books, plus the factory service manual that i need to read.

It's a little intimidating because i've got shitty reading comprehension. I have to re read stuff a lot so it will be time consuming to read all this. Fortunately it is interesting stuff for the most part.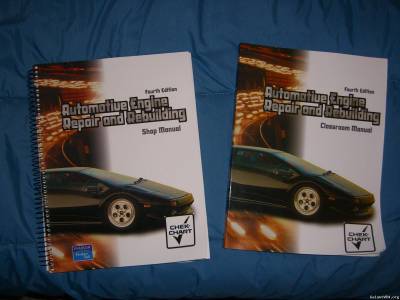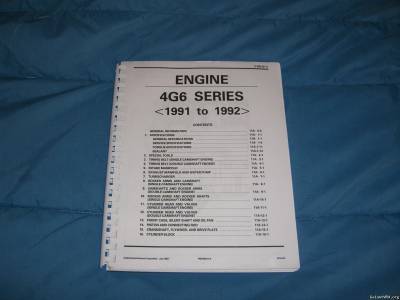 The engine is basically going to be an attempt at replicating the engine currently in 1951, built by previous owner. Basically a stock rebuild but with 2g piston/1g rod combo. Here is a rough overview:
6 bolt
Block bored 0.50mm over
Stock crank, but with a fresh micro-polish
2g pistons on 1g rods
ARP fasteners where applicable
BS delete
OEM bearings
Stock girdle setup
MLS headgasket
1g head
Stock cams
New 3g lifters
New oem springs/retainers/keepers
3 angle valve job
Stock (size) valves. Valve material still up in the air. Sodium filled exhaust valves are possible.
Manganese bronze valve guides.
New oem valve stem seals
ARP fasteners where applicable
Mild porting, probably limited to cleaning up any casting flaws on intake/exhaust ports. Although when spring comes around, i'll be able to use the flowbench, so i'm considering getting a couple extra heads to mess around with. I know porting to where you actually improve flow is not as easy as one might think so i'm just gonna be realistic for now and keep it limited to the port matching i already stated.
I gotta call it a night here, if i left anything out i'll edit tomorrow.