Well, a week ago I broke one of the O2 housing-to-turbo bolts, so I ripped the turbo off and pulled the alternator while I was in there.
I had been going through alternators like twice a year, so I gave everything a thorough once over. I found that the stock alternator feed wire was frayed and burnt, and kinda small. I also replaced the 6 month old AutoZone reman alternator with a new (reman) Mitsu piece. I also spliced in a fresh alternator harness (the upper smaller wires with the connector). I ran 4 gauge high-strand-count copper cable from the fuse-box to the alternator, and routed it behind the radiator and shorter than stock by a foot or two.
I also added a 2.5" tubular O2 housing from Andy @ 122performance. It fits so damn nice that the stock heat shield works with it just fine and hides it. Nice work, Andy!
crappy stock wire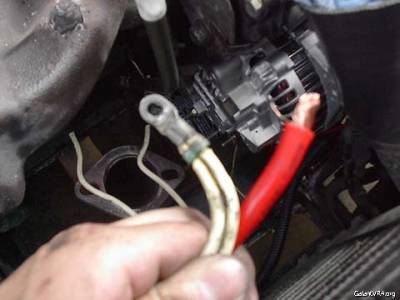 good condition oem wire vs 4 gauge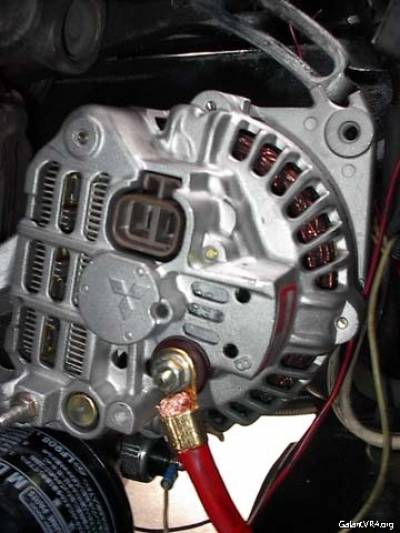 new wire attached
new wire crimped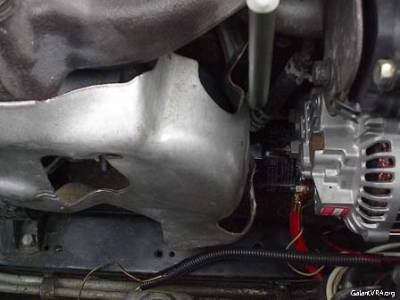 new wire routed
new wire routed 2
back together