Just bought this radiator: Listed as 93 Galant ... on Ebay from threebear2011
Click for Ebay advert
They listed shipping and duties, with the Global shipping program so I don't get extraordinarily high extra fees at the front door.
Pics: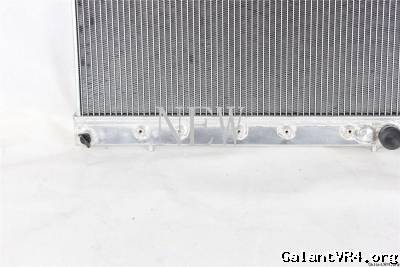 I'm switching my issue for old radiators and believing their old rubber seals, for the inevitable headache of the tubes cracking. We will see what happens. Hope it is in stock, because I asked about another rad from performance radiator through another Ebay seller (coolingdepot?) and they said it was an inventory error, but the ad remains up to make it look like they have lots of populated items for the "internets" to order from them.
I looked at Evo 3 options which places the overflow spout in the same place in pictures as the GVR4 rad, but I looked at pics of the EVO3 rad from RTMRacing and theirs was facing the motor/head just like the stock Colt turbo rad, so I opted for GVR4 again.