So, selling 1899. I will be re-using the original ad, as virtually no miles have been put on it since I purchased it, and adding my own comments in green.
I have been restoring this nearly 100% rust free galant vr4 gvr4 with the intentions of keeping it. But since I am in college I can no longer afford to keep it.
I bought it awhile back and it was running but not very good, so I took the 6 bolt 4g63 turbo engine out and had the bottom end rebuilt (new bearings, new rings, crank reground, cylinders honed, block decked, hot tanked, etc) and also had the head rebuilt (new valve seals, all the valves were taken out and checked, it was also decked), and I replaced nearly everything while I had it all taken apart. Basically I built it to last.
But heres the real deal about this specific car, it has NEVER been modified at all, it even still has the stock tape player in it. So it hasnt been all hacked apart and thrown back together. EVER.
Heres some basic information on it:
-186xxx miles on body
-5spd manual transmission
-100% stock
-White exterior
-Black leather interior
Heres a list of stuff that has been replaced in the last 100 miles:
-Rebuilt Engine (complete long black rebuilt, bottom end and cylinder head)
-New timing belt
-New water pump
-New oil pump
-New headgasket
-New Clutch
-New sparkplugs and wires
-Every gasket has been replaced.
-Every fluid has been replaced.
Other parts that have been replaced awhile back
-Mitsubishi OEM 14b Turbocharger
-New EPROM ecu
-New tires
The gvr4 could use some new brakes in the future, they still work fine for now but they are getting a tad old. Also the clear coat peeled off of the passenger side fender.
But Ill let the pictures speak for themselves: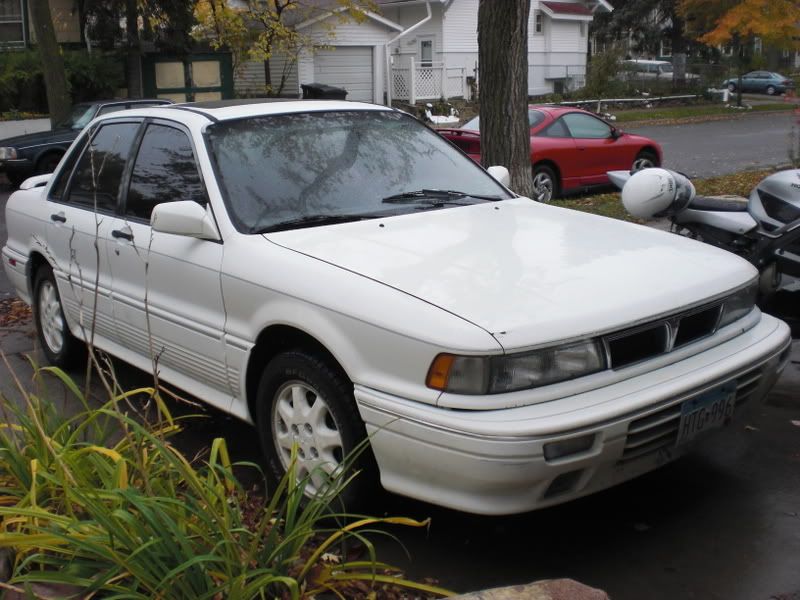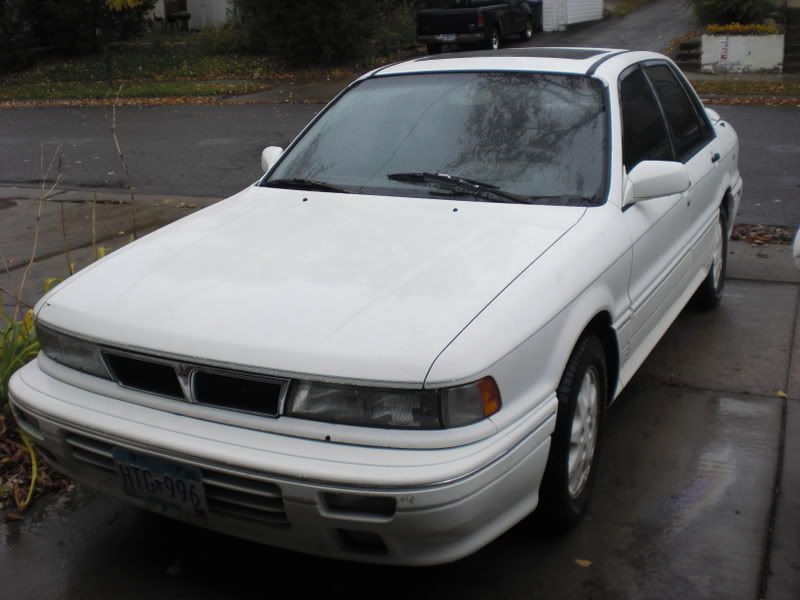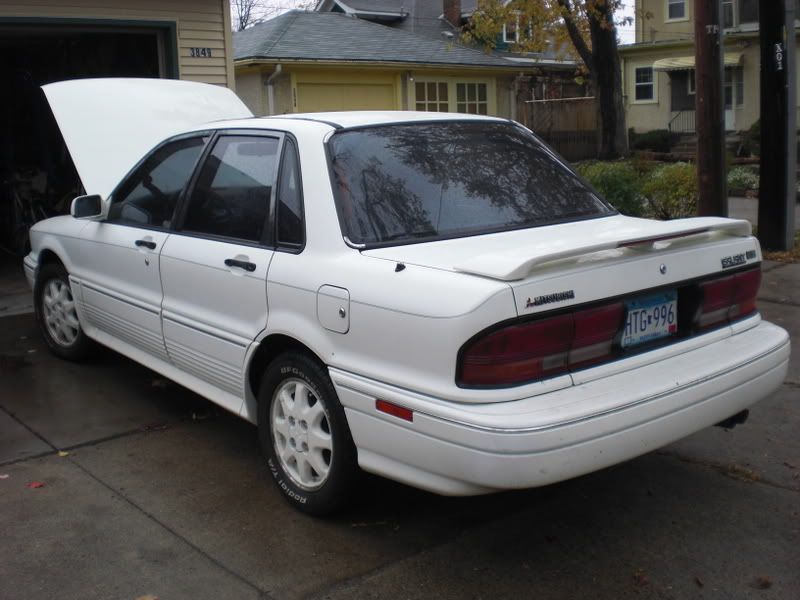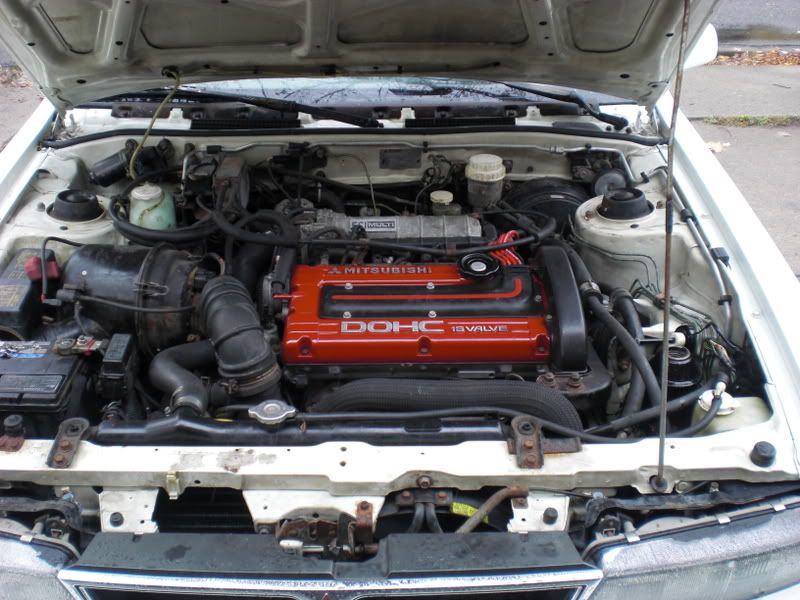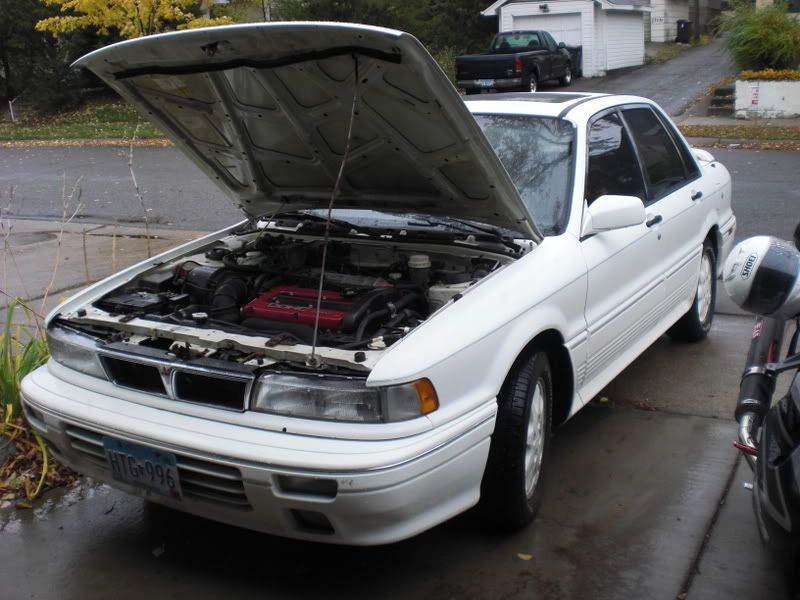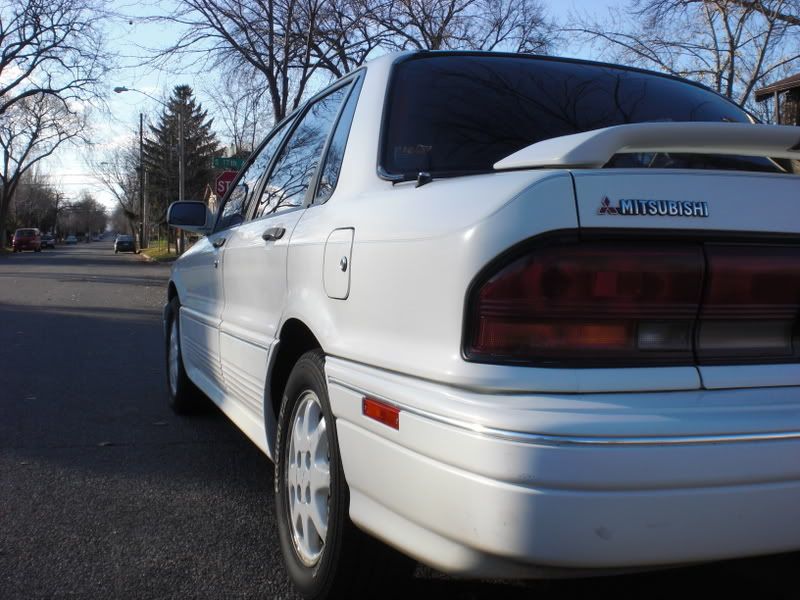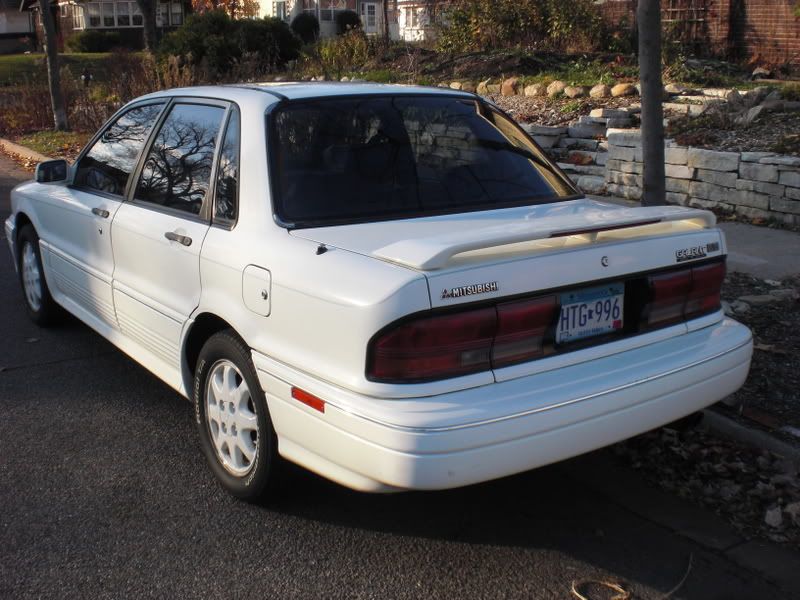 I bought this car back in December, and it's basically been sitting in my parents' garage since then. I've had it out a few times when I've come home from college, but this rarely happens. The reason I am sending out this feeler is that there's no point in a college student having two cars. I was originally going to heavily modify the VR-4 to turn out about 400whp at the time and even use it as my senior project for college (I'm an Automotive Engineering student), but this is still a couple of years away, and my 3000GT is enough car for me, right now. The way I see it, there's no point in having a working GVR-4 if you're not going to use it. Thus, the feeler.
Since buying it, I've installed a brand new alternator (the brand escapes me at the moment; the car is at my parents' place, whilst I am a two hour drive south for classes this week), new Yellowtop battery, and have bought new parking brake cables to install, which I should be getting into this weekend, as the old ones were shot. Since I bought it and got it back to my parents' place, it's had less than 50 miles put on it. However, the engine should be fully broken in now, as it had about 500-600 miles on the rebuild when I bought it. It has a clean title, clean carfax. The only real downside is there were no receipts for the rebuild when I bought it.
The previous owner also claimed to have fixed the powersteering, but this wasn't true. I've been attempting to track down the leak on occasional times I come home, but either way, it's a slow leak, it seems. When the reservoir is filled up, it takes quite a while for it to drain out. I don't have many pictures of the interior (I posted all that I have), but I'd rate it at about a 9/10. I was extremely impressed with it.
Asking $4,500, but open to negotiatians, and MAYBE trades, if there's something out there good enough to replace my 3000GT.