I made this today because after regarding the problem in another post, I just so happened to have to deal with a rusted axle! Speak of the devil and he will apear..
Anyway, this is a run down on how I get the stuck unstuck!
The Video link is at the bottom of the page.
Here is a very rusted axle nut.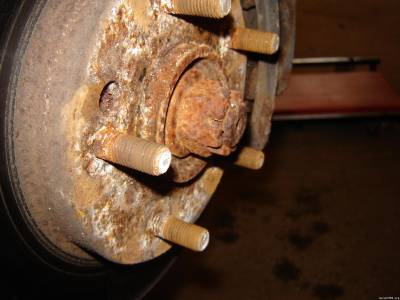 I use the torch to heat up the ruted cotter pin to remove it. I only put the heat to it for aproximately 30 seconds.
This is the sxle/ wheel bearing press setup on the axle.
And finally, Here is the process that I recorded on to youtube.
Rusted Axle Removal by Me
I hope this helps some of you out!