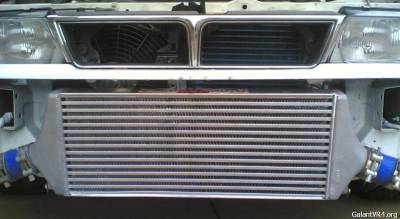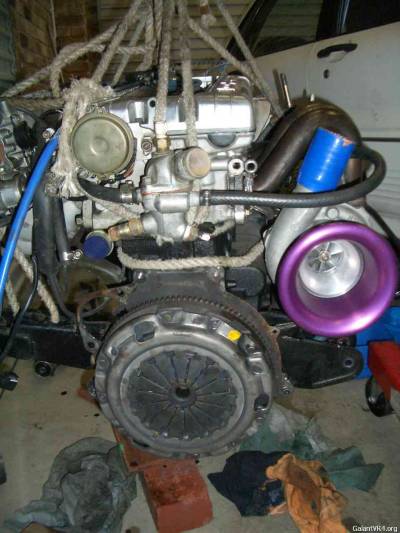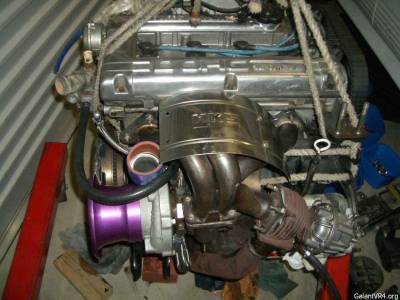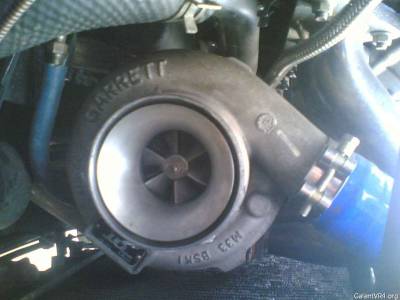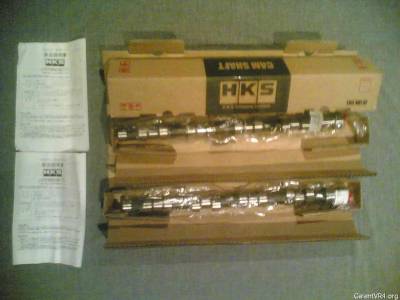 Hey,
This Is It.
Car:
Mithsubishi Galant VR4 Jap Spec Jap Imported 91 Model E39a
Soon To Be 2.4LT Conversion So Aiming For 360Kw @All 4 Wheels
And Ragoli Racing Australia Auto With 3300 High Stall
Power 150Kw @All 4 Wheels @ 7700rpm (7psi)
Power: 320Kw @All 4 Wheels @ 7700rpm (22psi)
Weight: 1380kg with driver.
Time WAs: 12.59sec On (7Psi)
Havent Run it On Track Yet On (22Psi)
Motor:
4G63T
ARIAS - Arias Forged Pistons Mitsubishi 4g63 Vr4 86mm Bore .826 Pin Supplied With Rings
Eagle - H-beam Conrod Set Forged 5.906" With .827" Bushed Pin, 3/8" Rod Bolts
ARP - Head Stud Kit 12-point (under Cut)
HKS 3.00MM Head Gasket
HKS 272's Cams Intake 272Deg Exhaust 272Deg With 10.3 Lift
Custom 13mm Lift Valve Srings
ECU: Microtech LTX8 With Bosh Coil Packs
Speed Freaks Radiator Header Tank
Induction:
HKS GT 3037S Pro Roller Bearing Turbo 550ps
HKS 3037s Pro Turbo 550PS
HKS Intake BellMouth
HKS Cam Gears
HKS 820 Injecters
HKS Fuel Rail
HKS Sprak Plugs
HKS Turbo Timer
HKS Timing Belt
HKS Oil Pump Belt
Custom Intake Plenum With HSV Gen III 90.00MM Throttle Body
Stailess Steel Polished inlet and intercooler piping.
Trust Type R With Trumpet (Rare Trumpet Never Sceen)
Gready/Trust 58.00mm External Pro WasteGate With Screamer Pipe
Blitz Dual Stage Boost controller
Cusco Oil Catch Can
Fuel System:
38 LT Race In Boost Tank
External Lift Pump
Bosh 044 External 700HP Pump
MALPASSI 1:1.7 Fuel Pressure Regulator Kit
Exhaust:
3" Cutom Exhaust Race Hi Flow Cat
Stainless Manifold and Dump pipe
HKS Rear Muffler
Drivetrain:
Series 1 Evo Turbo Reinforced Gearbox
EXEDY - Mitsubishi Sports Ceramic 5 Puck Clutch Kit 4g63T
Vishles Cuplink Coverts Power 50% At Front Wheels And 50% at The Rear Wheels
CuSco 1.5 Ways Front And Rear
Suspension:
JIC Coilover's With 4 Cambertops
Brakes:
Evo 8 Brembo 6 Pot Calpers Front
Evo 8 Brembo 4 Pot Calpers Rear
Sloted Rotors
Metal King Race Pads
Wheels:
ENKEI Racing Wheels
17 X 7 X 114.4
Anadised Red Alaminum
Tyres:
Bridgestone DNA Silcone
225 X 17 Front And Rear
Interior:
Blitz AC Racing Gauges Boost, Exhaust Temp, Oil Pressure, Water Temp
Microtec Hand Controler
Blitz Boost Controler Dual Stage
Exterior:
Standard Jap Spec Factory Body Kit
Soon Evo 7.5 Bonnet Vent
Custom Alpine White With A hint Of Blue
Under Car Neon Kit All Round