time has come to move on. ****s gotta go.
4G63 6Bolt all machince work done by C & S in Butler,Wi
Wiesco 1400HD Pistons .020 Over 8.5:1 (.20 Top Ring .24 Second Ring)
Scat H Bean rods with ARP 2000 Bolts
Stock Mitsu Crank
ARP Main Studs (Line Bored)
Kiggly girdle
ACL Race Bearings
Balance shafts eliminated
New Mistu Oil pump at time of build.
1G Head
Braonze valve guides
stock Valves
3 angle valve job
MADD Dual springs w/ Ti Retainers
Kelford 272 cams
HKS cam Gears
DNP divided T4 manifold with re-welded 44mm Flange 375
Garret GT 3582R DBB Fresh back from FP. Perfect Condition open T4 .82, 3in v-band 800
all SS lines for Turbo -6 SS Coolant lines, -4 SS feed and a -10 Return complete with all fittings needed to run. 225
Custom 4in intake with cheapie filter 65
huge custom front mount 28x10x3.5 "Short Route" 350
Custom Lower and Upper Intercooler piping. 2.3 ss polished beautiful pieces with Tial flange and for down facing turbos. 250
Welded FRH intake manifold with Direct port bungs in the runners, flanged for 1G head and 1G throttle body come with studs and spacer 375
Shaved and polished Valve cover with -6 Bungs and lines to All Star Catch can 200
Walbro 255hp intank pump 50
Walbro 255jp inline pump with insulator and clamps 80 will include -6 adapters
-6 ss Feed from tank to walbro to filter to rail 200
Fuel Lab Gold 828 series filter 80
Fuel Lab Gold Fuel Pressure Regulator with -6 From Rail 150
AEM Blue Fuel Rail with -6 Adapters 100
FIC Blue Max 1450cc injectors with newer seals 330
Full ECMLink v3 With Rebuilt Eprom ECU by Steve. 550
AEM UGEO Wideband 150
GM IAT sensor and pigtail Brand New 30
GM 3bar MAP sensor and pigtail 40
MAFT and 3in GM MAF and couplers 130
2G Chromes 5 Spokes (minor chrome peel) on Hoosier Drag Radials 225/50/16's 600
17in Graphite Grey Motegi rims with good 235/45/17's 450
Sparco JR seats with Customs GVR4 Seat Brackets 500 for the pair.
RCI Harness 50
TMZ performance Trans, "Stage 3" all the bells and whistles Welded Center, shifts amazing 1300 PM for more details.
PTT Twin Disc with New Disc's, No passes. 1k street miles 600
D2 Coil Overs for VR4 may work for 1g PM me
3in ss Turbo back exhaust, test pipe and thermal muffler. Amazing sounding exhaust. 350
oil cooler setup : B & M super cooler wtih -8 Pushlock AN lines and all necessary fittings. 120
144/1000 92 VR4 Shell with 5 lug swap, PM for Details 1000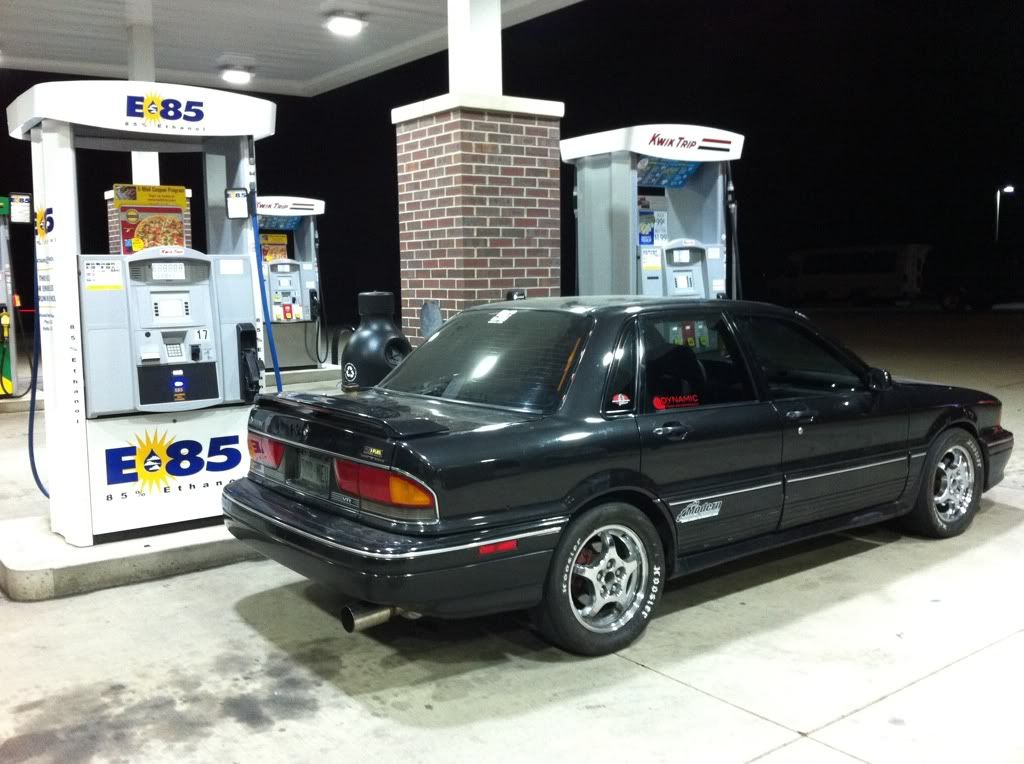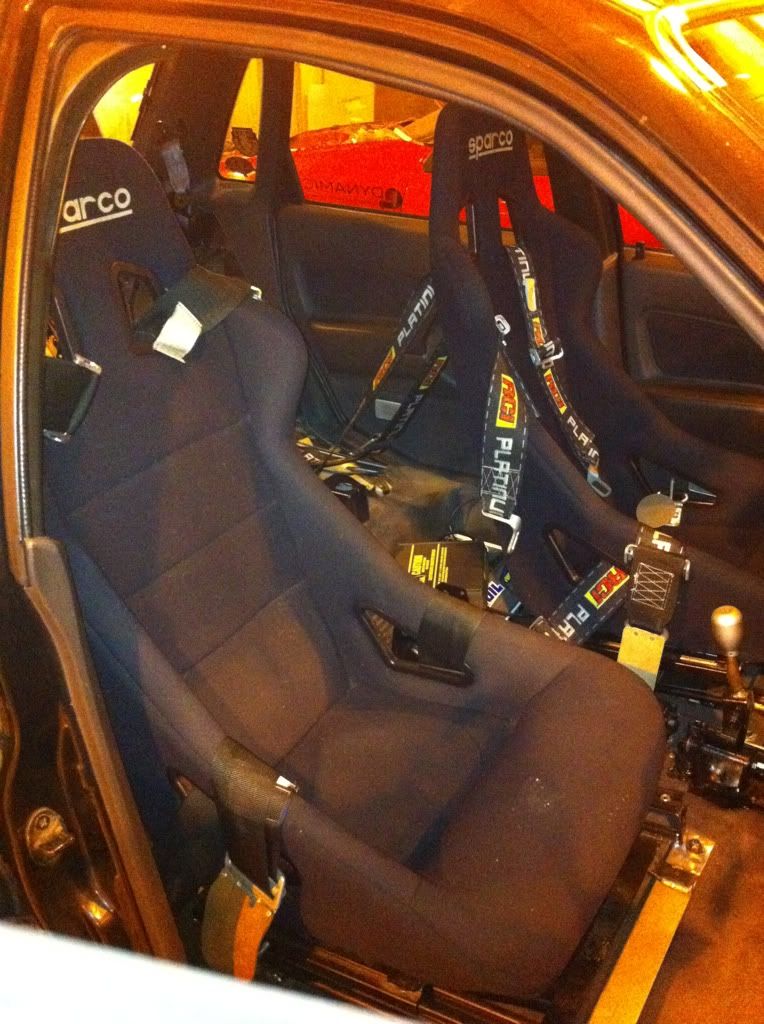 package prices available
lots more im missing. Car is still complete.
open to Trades for a Nice Fox body roller and LSx series Gm parts and possibly K-series Honda Parts, Mac Book Pro. let me know what you have.. ya never know!

Thanks.