Joined

May 24, 2005
Messages

2,746
Location
this post was taken from 4g61t.org while trying to fix my tach problem, this came up:
OK so now I have a bigger problem. Im going to go over the steps to see if you guys can help me solve this issue (should make another thread but this might be tied into the wiring)
Before the wiring, we started the car and checked base timing to make sure it was at 5 degrees. It was, and we assume the car was low on gas and ran out cause when I shut it off and tried turning it on later, it wouldnt turn over, I said oh well and got some gas and threw it in there, not trying to turn it on before we fucked with the wiring.
So fast-foward a few days when me and my friend tried to wire up the wideband to log on DSMLINK. We cut the wire coming out of pin 8 on the ecu, IAT, and ran a new wire to the wideband. Still we never tried to start it. Then today we started tackling the tach problem.
The white wire running from the tach filler to the PTR plug, we cut it and wired it so it ran from the tach filler to the dash plug. We found the white wire in the picture shown on the last page of this thread, and just vampire clipped it in there. So it was a "Y", the wire came out of the plug and one end going god-knows-where and the other split off going to the tach filler.
We then tried to start the car and it cranked but would not turn over, once in a while it would turn over and die. But then I noticed that big bronze box near the ecu (i think its the MPI fuse) was clicking like CRAZY. We undid the wiring and returned it all back to stock (wideband pin 8 wiring and tach filler wiring) and now it will turn over and start, but dies immediately!
It has good fuel pressure, and sprays good fuel out of the fuel rail when the fuel pressure regulator is disconnected! So dont think its the fuel pump! What could be wrong?
picture time!
this is the fuse that im talking about that wouldnt stop clicking, it has since stopped since the wiring is back to normal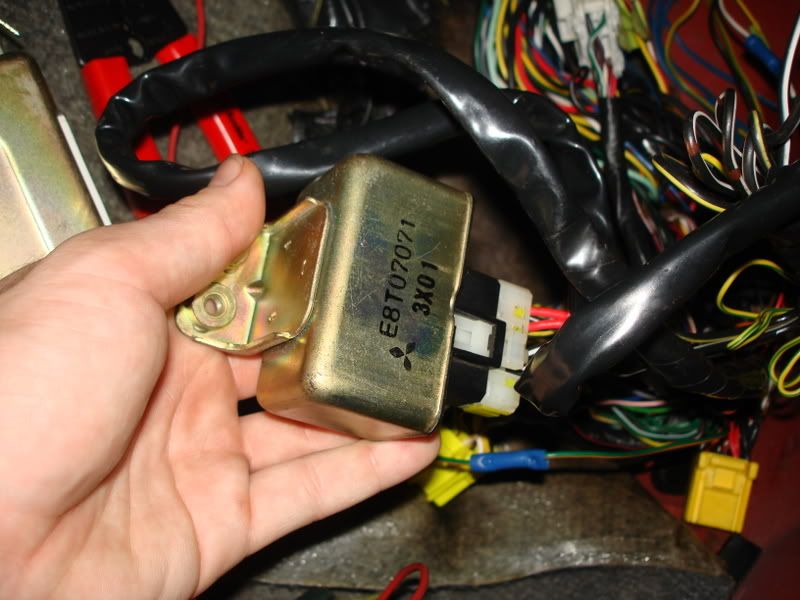 the green/orange wire is the stock wire for the intake air temp, pin 8. you can see where we had the red wire that goes to the wideband and how we put it back to stock as well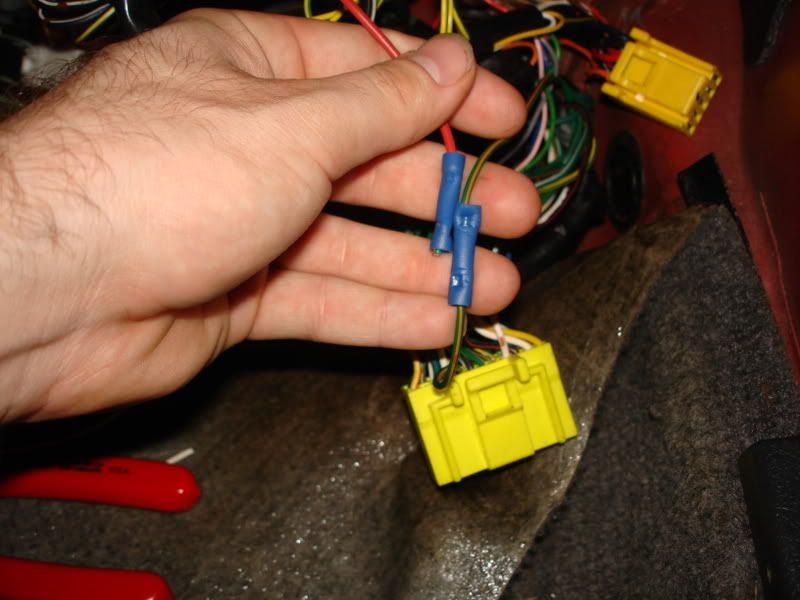 that white wire that is butt connected is the dash plug wire, the one that lilevo says to splice in there, you can see the red wire was vampire connected before but now is back to stock!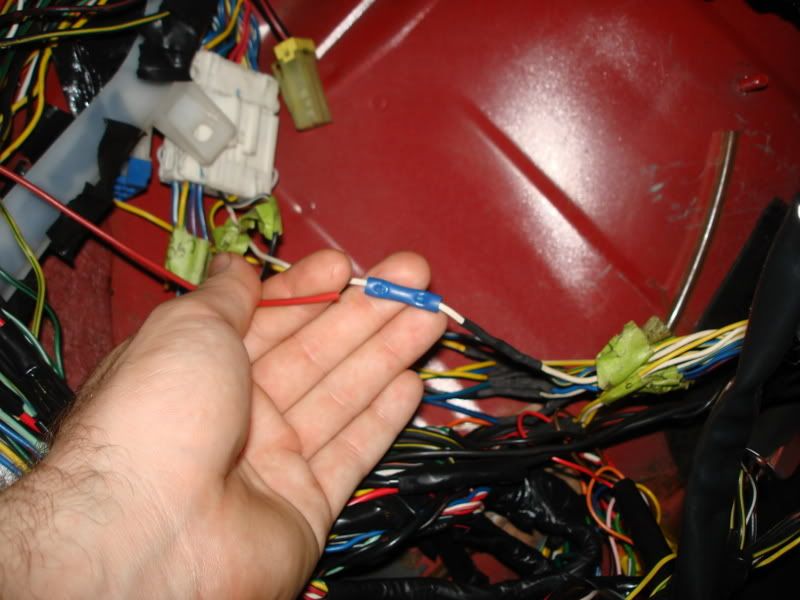 this white wire is the wire that leads to the tach filler, we had it cut and go straight from the tach filler to the white dash plug wire