Joined

Aug 21, 2019
Messages

195
Location
Hey guys, long time no see. I'm starting this thread to be in the general section rather than newbies section.
In December, my timing slipped and bent all of my intake valves, and life plus the fact that I'm completely broke stopped me from fixing her up. Well... until now, that is.
In the past couple months I've completely stripped the front end and have started rebuilding everything. I'm aiming for a "reliable" 400 hp, so I may overbuild a bit to hopefully keep'er as bulletproof as possible.
Here's how she looked after pulling the head
Yes, that catch can is an upside down water bottle with bungs welded on.
Here's how she looked after I decided I needed to redo everything, which was probably a giant mistake on my part but OH WELL TOO LATE
At that point I realized that the engine bay paint had definitely seen better days, and instead of cleaning it up and touching up scratches, I decided to paint it all black. I didn't know what I was doing and definitely could have done a better job of prepping and painting but it doesn't look too bad and could be worse for sure.
Sanded (too much)
Primed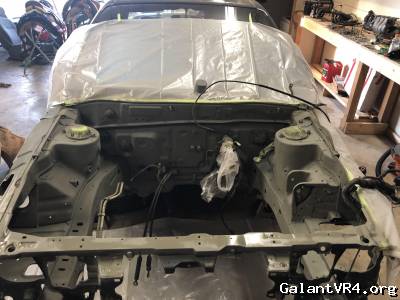 First layers of paint
Now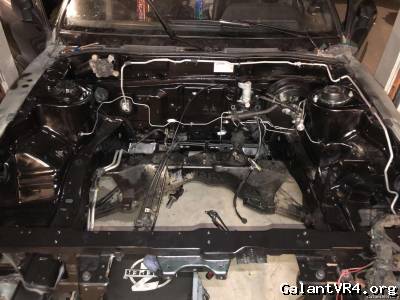 After all that, I decided the subframe and steering needed some freshening up. I don't have before pictures but here's the after of the subframe. I need to tear it down again though to get the rack in.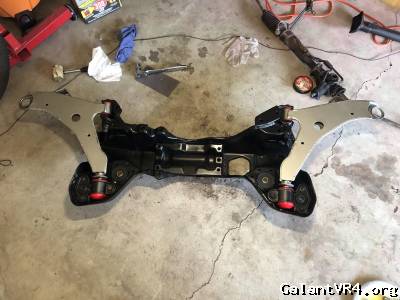 Energy bushings!! Yay!!
I also have these goodies /ubbthreads/images/graemlins/cool.gif/ubbthreads/images/graemlins/cool.gif/ubbthreads/images/graemlins/cool.gif
Gotta get all that installed plus my supposedly pink sway bar and then the subframe is done! We're just waiting on the engine to get back from the shop so I can get everything ordered. Hopefully she'll be running soon!
Last edited: