Joined

Dec 5, 2002
Messages

1,561
Location
When I bought #490/1000, I was the 3rd owner. First, a lady in Boston, then a kid in Lowell, and then me. When I looked at the back seatbelts, I thought someone took out the seat and was too lazy to put the seatbelts through their holes. Of course, I was too lazy to put them in after I realized I'd have to loosen the bolts to get enough room...
Well, forward 19 years later. Today I was giving the seats their annual leather treatment, and decided I would take out the rear seat to clean and finally route those belts since I couldn't feel the hole with the seat back in place.
Well, well, well. What did I find but factory sealed holes in my seat back. Was this a dealer task that was overlooked? My car has never had the rear seat belts through the seat and I'm not going to change it now. /ubbthreads/images/graemlins/smile.gif
Anyone else have this or did the dealer do their job and punch the holes in the fabric behind the seat?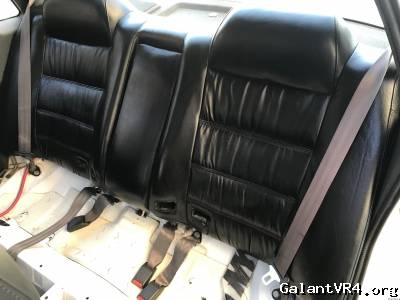 A little quirk, I guess. Can't believe it took me that long to actually pull 3 bolts to check out what was back there.
-PJ