**New Price $7800**
I've owned this car for over 5 years and it was stock when I baught it.
I've worked for a Mitsu. Store for 9 years and 90% of the work has been done here by me or my techs.
The car Has been in York, PA since 1995.
I'm not all that thrilled about selling the Galant but its time has come.
Anyone intrested in working out a deal PM me.
I have the car modestly tuned and I'm getting 240 to the wheels @ 18 psi.
1992 Galant VR-4 107/1000
125,000 miles
VIN# JA3CX56U6NZ007522
· Evo III Big 16 Turbo
· Evo III Manifold and O2 housing
· Evo VIII Injectors
255 fuel pump
· Rebuilt Head new gaskets studs etc.
· Valve job new guides pressure test & resurface
· New Non-Ticking lifters
· New plugs and wires
· 2nd Gen Mas air and intake K&N filter
· Hard pipes and Front mount Intercooler
· Powder coated Valve Cover
· SS Brake lines
· Cross drilled Rotors all 4 corners
· 3 in. Turbo back with high flow Cat.
· Rebuilt Trans and syncros
· Spec Clutch Fadanza Flywheel
· SS Clutch cable
· Shifter bushings
· TEL shifter with Evo shift knob
· Rebuilt Transfer case
· New Slave and Master Cylinder
· Battery Relocated to trunk
· Hyper Ground kit
· HKS BOV
· Turbosmart in cabin boost controller
· Apexi turbo timer
· Apexi AFC
· Eprom ECU with Key Diver Chip
· KYB Shocks with H&R springs
· Tien camber plates
· 17in Konig Helium Wheels and the stock wheels
· Whiteline Sway bars front and rear
· New front axle
· Front and rear strut tower bars
· Boost gauge in dash and Mitsu. Gauge kit
· 93 Head lights
· Clear corner lights
· MMC badge
· Tinted windows
· Evo IX steering Wheel
· Euro Grill with driving lights
· No AC I had it removed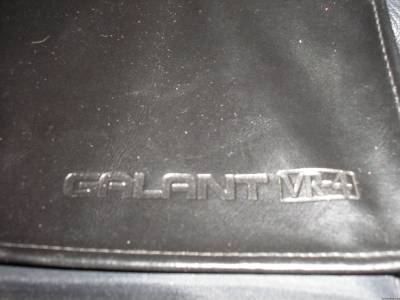 Last edited by a moderator: