Joined

Dec 20, 2005
Messages

546
Location
OK guys, I really don't want to do this but the car is more project than I am willing to take on right now. I don't have the skills, space or time to get it to where I would like it to be so it would be best for me to get rid of it. I will not part out the car, if it does not sell I will simply keep it. On to the details. The car runs great, and pulls hard. The valve stem seals do leak during vacuum after boost. The car is rusty which is the main reason I am selling, I don't have the ability to fix it right now. I just put a new valve cover and gaskets on last week painted wrinkle black, it looks really good. If you have any questions let me know, I am negotiable on the price, but extras may not be included. I would trust the car to go almost anywhere, my parents drove it 8 hours to Wisconsin just a two months ago.
91 Galant VR-4 131,XXX miles Sheboygan, Wisconsin 53083
• buschur racing stage 1 rebuilt engine (about 20k on it)
• 1g TEL shifter and boot + brand new 2g knob
• new ngk plug wires
• br7es plugs
• evo 9 fuel pump- rewired
• evo 8 injectors (560 cc)
• dave brode fmic, w/ pipes
• safc2 (126k)
• datalogger with palm m125
• 2g mas, w/ intake pipe
• ported 2g exhaust manifold
• ported 1g o2 housing
• 3" turbo back exhaust
• keydiver stage 3 chip- [mas & injector compensation; 7000 rpm check engine shift light; reset octane; eliminate fuel cut; stutter-box 4500-5500; nlts @ 6000 rpms; high speed closed loop; phantom knock code]
• newer drivers rear caliper
• new rotors and pads rear (128k)
• Adjustable fuel pressure regulator (130k)
• Change fuel filter (130k)
• New mitsu oem 180* thermostat and gasket
• Custom gauge pod with boost and a/f gauges
• No emissions period
• Custom front grille
• Non-cruise throttle cable
Tear down Feb, 2007
• Painted intake manifold w/ new gasket
• Removed abs and installed stainless brake lines on front (all new lines minus pass pvalve to wheel well)
• Removed a/c compressor, condenser and evaporator in cabin
• New front brake rotors and pads + drivers side caliper
• Tb, bov, turbo outlet gaskets
• Injector clips
• Manual antenna
• Summit din gauge cluster -volt, oil psi (not hooked up), water temp
Extras
• Timing belt components (belt, tensioner, pulleys)
• oem throwout bearing
• Evo 9 suspension modified rears to fit with tanabe gf210 lowering springs
• Stock wheels with all season tires
• 4-bolt rear end and subframe from 1g DSM
• Original window sticker + key fob!
• 1g manual non-eprom ecu
• prothane motor mounts
• extra cluster surround
• extra stock valve cover, leaks from cover hole
• new ebrake cables
Issues
• RUST- bad, there is a lot on the bottom of the car
• Driver side axel boot is torn
• Valve stem seals leak
• Slight grind in 3rd gear
• Rear steering line leaking slightly (couple of drops per day)
• Boost leak
• Crack in windshield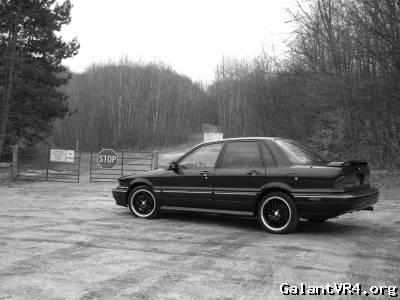 Last edited by a moderator: