I ended up getting the car back, but its not really fitting into my lifestyle and it has now a vibration under hard acceleration & the windshield is starting to crack at the inpection sticker. No evidence of a rock from the outside, and I cant feel anything on the inside, Hard to say how it happened. Not sure on the vibration either. The carrier bearings are filled, but i'm guessing the wrong material was used, or its simply not filled all the way around. Driveshaft stills moves up & down considerably, could be a u-joint. I'm hear no howling or any noise from the rear end to think its the rear end.
I'm gonna be real with you all. I'm 40 years old, Married & a Father, I haven't the time nor energy anymore to address every hiccup on the car. And being its a five speed car, its causing some waves in the household because the wife cannot and will not learn to drive a 5spd car. Its best to let it go to someone who has more time & patientence than I do.
The car is really clean for the age, a few dents here and there. No rust on the car, underside is good, There is a dimple in the center of the hood. Looks like someone shut the hood when something was on the valve cover.
I've been working on these cars now for 10 years, and to put it simple, I'm tired
I have a complete write up and a 5 minute walkaround video of the car so you can view it. I had it listed locally on Craigslist for 5200.00, I have lowered that price to $4500.00 because of the Vibration & crack in the windsheild. The AC, Cruise Control & 4WS all work as they should.
The engine is fresh as of this year April. Maybe 2000 Honest Miles on it. It was done with .20 Mitsubishi Pistons, Stock Rods (Reconditioned), Polished Crank, ACL Bearing, Head redone, new valve seals, valve job, pressure check, etc. It has DSMLINK V2 on it, I got it tuned at 19psi, 10.5.1 A/F Ratio with 15 Degrees of timing by redline. No Knock, Has a MHI Small 16G Turbo, Ported 2g Manifold, Ported o2 Housing, 3" Turbo Back Exhuast, New Brakes, Rotors, Tires, Etc.
Like I said you can read all about the car on my webiste & view the Video at the bottom of the page.
www.mad-performance.net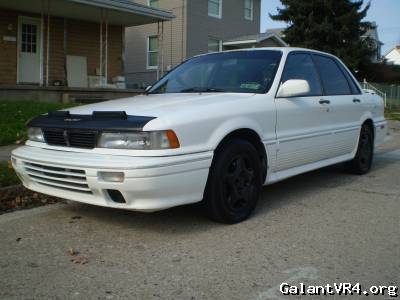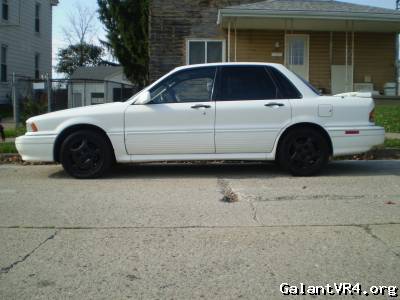 Last edited by a moderator: