1991 Mitsubishi Galant VR-4 - Harbor Springs, Michigan. Asking $2,500.
~180,000 miles
Black ext./ black leather int. and dash. Leather shifter knob and steering wheel.
Manual transmission
Turbo charged
All wheel drive
All wheed steering
Power windows/ locks
Tilt wheel
CD player (it has a hard time playing CDs now though)
Radio
Power mirrors
Turbo boost gage
4 new snow tires currently mounted. I may have summer tires for it as well you can have!
Body condition is good! There are minor shopping cart type dings, but no visible rust on the exterior. Some rust is beginning to form on the inside of the doors where the sheet metal is crimped...same with the trunk. It hasn't spread/ no holes/ can't see it from the exterior/ etc. The leather seats are in good condition. The driver side has some wear, but really good for a 1991. We had to replace the engine and rebuild the transmission a while back...somewhere aroung 170,000 miles. Timing belt blew. :-( . The car was parked over the winter, and I went to start it up this spring. I was shocked that it fired up with no hesitation- the second I turned the key she roared to life- better than my daily driver- a 2001 Jetta 1.8T!
This is a family car- we have had it since 1991. We've tried to keep it clean and maintained well. We have not driven it much the last few years though. We all love this car. It's been great and drives amazing, but it needs a home willing to give it some TLC and use. Please adopt!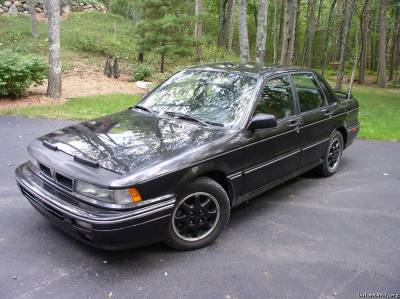 Last edited by a moderator: