Here is a current mod list for my car.
Engine:
.5mm oversized stock CR pistons
Stock reconditioned rods
Stock STD/STD crankshaft
ACL race bearings
BSE w/ OEM parts
MHI gasket set
MHI MLS head gasket
Stock rebuilt cylinder head
3G revised lifters
ARP head studs
Hyundai "smooth" valve cover
Stock intake manifold
NA throttle body
FP race exhaust manifold
FP Green turbocharger
-10 AN braided turbo oil return hose
Exhaust:
MAPerformance O2 housing
TiAL MV-S wastegate, recirculated
2.5" downpipe
3" cat or test pipe
3" cat back
3" Magnaflow dual tip muffler
(exhaust is designed to appear stock to uninformed folks)
Intake and Intercooler:
K+N air filter (designed for a PowerStroke)
3" intake pipe, cold air (custom)
2.5" hotside piping (custom)
24"x12"x3" core, 3" in and out (ebay)
3" cold side piping (custom)
3" GM MAF
Turbo XS Type H-RFL bov
Intercooler nitrous sprayer (not completed)
Electronics and fuel:
GM MAFT
SAFC2
Keydiver ECU w/ chip
HKS turbo timer
AEM Tru Boost
Glowshift oil pressure gauge
Glowshift WBO2
Glowshift EGT
FIC 750cc injectors
Fuelab remote AFPR
Walbro 255 lph pump, rewired
Stock fuel rail
Liquid filled fuel pressure gauge
Cooling:
Stock radiator (new)
OEM thermostat
Aftermarket 12" "pusher" fan
Aftermarket 10" "pusher" fan
6"x11"x1" oil cooler
-8 AN oil cooler lines
1990 DSM oil filter housing
Transmission:
Jack's build (23 spline)
DSM gearset
1st and 2nd double synchro
4-spider diff
Remaining drivetrain:
Prothane engine/trans mounts
Competition Clutch Stage 5 PP
4 puck unsprung disc
RRE "no name" flywheel
Comp Clutch forged clutch fork
3/4" bore slave
Braided clutch flex hose
OEM rebuilt master
DSM M/C reservoir
4-bolt rear diff
1G rear subframe
5-lug conversion
Filled carrier bearings
Torque Solution carrier bushings
Steering:
4WS delete
DSM front steering rack
DSM reservoir
Large P/S cooler
Brakes/wheels:
Recently replaced OEM brake master cylinder
Stock rotors
Stock calipers
ABS delete
Stainless braided flex lines
4G Eclipse 17x7.5 five spoke
235/45R17 97V Goodyear Eagle rubber
Suspension:
Stock springs
Monroe struts
Stock swaybars
Poly front subframe bushings
Poly front control arm bushings
Poly front swaybar bushings
Exterior:
93 headlights
DIY amber corners
JDM fenders
Notorious bumper mod
Misc.:
Trunk mounted Optima battery
Lots of additional ground straps
Grant steering wheel
Cruise control delete
Emissions delete (still has a cat)
A/C delete
Poly shifter base bushings
1G shifter with Galant knob
Welded pedal assembly
Please click my build thread in my signature and read it. That tells the vast majority of the story.
Car currently has approximately 170,000 miles on the chassis. The engine, trans, and clutch all have less than 5,000 miles. The turbo has less than 10,000 miles.
I have owned this car since July of '05. I simply am growing restless with it and want to see someone get some enjoyment out of it. The car is solid mechanically. Cosmetically, it is a bit rough. It has never been in any major accidents, but there are numerous scratches, dents, dings and other small imperfections. The JDM fenders are JDM "carbon black", not Nile Black. The front bumper is Belize Green. There are some panels missing/broken in the inerior. You'll get replacements with the sale. Rust is minimal, and is isolated to the inside of the front fenders behind the the front tires. The tires are in great shape, and were installed just before Christmas last year.
There is a crack that runs the entire width of the windshield, but is below the vision line. The antenna is MIA and has a piece of tape blocking the hole from the inside.
I bought this car for a ridiculous $300 dollars. It was worth maybe $250. It needed everything. This means that much of the car has received my attention. In the time that I have owned this vehicle, I have replaced the front wheel bearings, ball joints (twice), tie rod ends, sway bar endlinks, front axles, shifter cables, front strut bearing plates, struts, and I'm sure more that I am forgetting. I also performed every mod to this car. The stereo is a Pioneer head unit and Pioneer speakers. The stereo is nothing special. It currently is only good for CD's because there is no antenna.
When I built this engine, I used a brand new OEM hydraulic tensioner for the timing belt, new water pump, ALL new coolant hoses, new clamps, new vacuum hoses, a perfect timing belt cover, new radiator, new oil cooler, new OFH, all new belts, new plug wires, OEM PCV valve, Evo half moon plug.
Heat blows hot.
Wipers work.
Rear defroster is not working.
Sunroof goes back, but not up.
If you use the drivers door to lock/unlock the car, the passenger front door does not respond. If you use the passenger front door to lock/unlock the car, all doors respond as normal.
Windows work.
No tint.
Clock works.
Automatic seatbelts work.
Dash plaque is still there.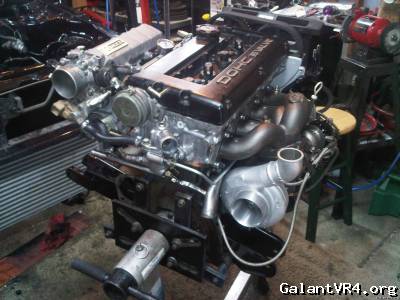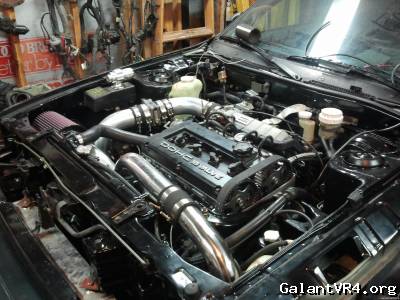 Many more pics are available, and more can be taken. Just ask.
Last edited by a moderator: