Joined

Dec 29, 2010
Messages

309
Location
Hey guys,
I need a little help diagnosing a slight overheating problem I have and need to make sure I'm not missing something stupid, so I thought you guys could help.
Here's my issue:
I'm seeing ~230ºF cruising on the Hwy (65-80 mph)
Other info:
Temps are in check at idle, low speeds, or parked in a driveway.
Relevant info:
1. I have 3 fans on the car - Stock radiator fan (bypassed resistor and 1/4 of the shroud missing) - Stock A/C fan (bypassed resistor) - An Aftermarker 10" fan on passenger side of the condensor.
2. I also have a Evo 8 FMIC installed blocking a good amount of airflow.
3. Stock thermostat (190º)
4. Stock heat shields in place (both mani and o2) (evo316g car)
5. 60/40 (Water/AF & a bottle of water wetter added)
6. Ambient SATX weather ~100ºf with 40% humidity
When issue started:
When I added the Evo 8 FMIC
My theory:
1. Since idling and slow speeds temps are in check I would assume the fans are working properly.
2. I think it's some type of airflow turbulence issue related to the FMIC
I've tried using high density foam to fill in the area between the FMIC and sides of the center open section (cut open bumper), thinking that air flowing around the FMIC could cause a high pressure zone between the FMIC and condenser/radiator.
I've thought of buying a powerful slim fan to replace the stock radiator fan, but again if temps are in check at 0-50mph, could it really be the fan?
Please shoot ideas to me!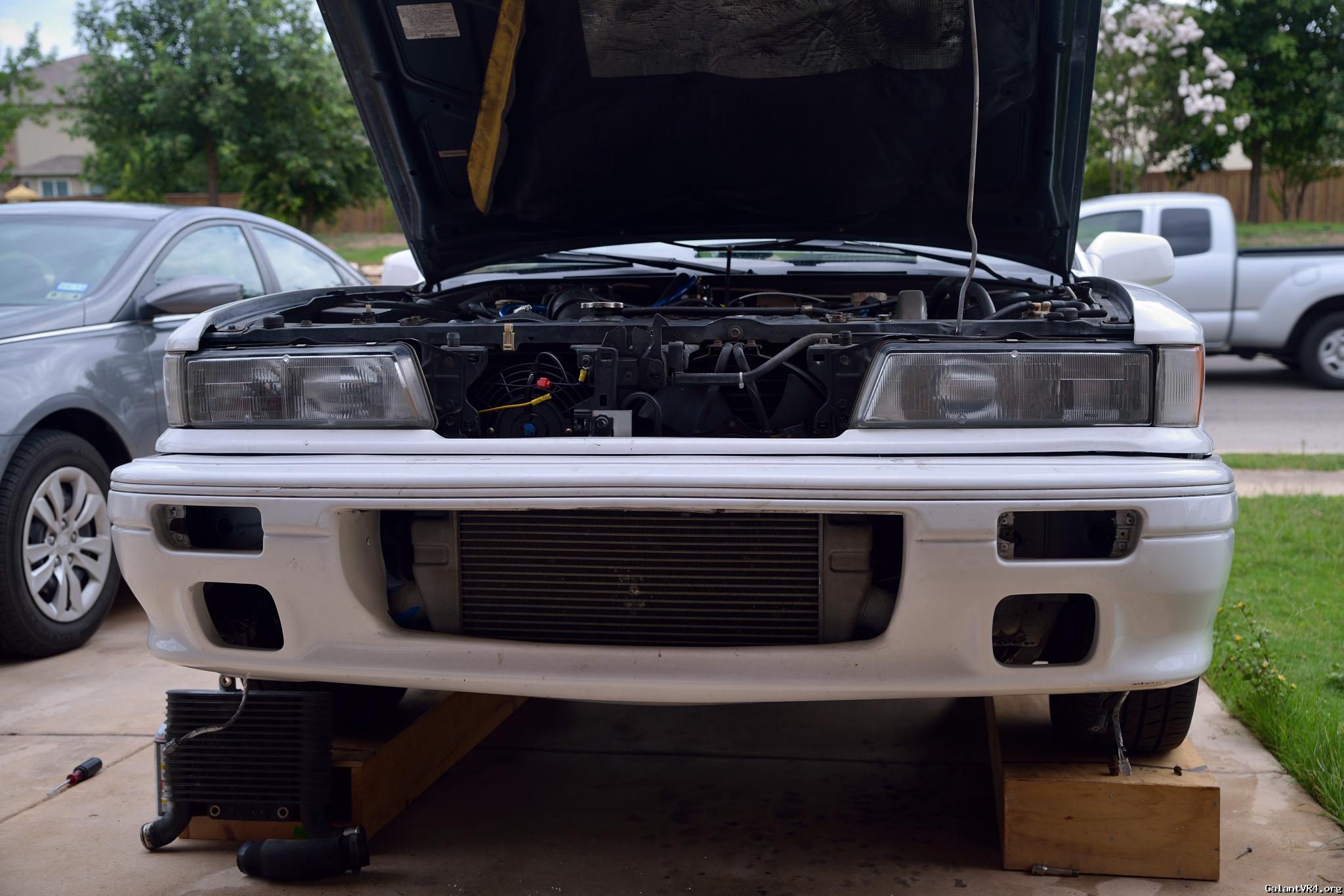 Last edited: