Joined

Sep 21, 2011
Messages

58
Location
This is my first attempt at a write up so please bare with me. Any additions or feedback would be great.
So, I recently was able to get a pair of JDM fenders and upon testing the marker lights discovered they were and old green color similar to that of the dash's green color. Anyway, I wanted something a little more updated like a white or, yellow, or, an amber color if possible.
**TOOLS NEEDED**
Glue: Just enough to put the lens back in.
I used super glue because I never plan to re-open them.
Phillips Head Screwdriver: For removing from the fender and removing plastic backing
Flat Head Screwdriver: Small sized enough for what you're going to be working with.
That's it! It's really simple.
*Step 1*
Remove marker from fender.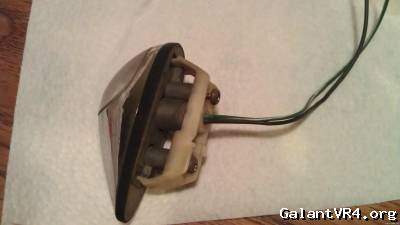 *Step 2*
Unscrew plastic backing with your screwdriver and, remove the rubber piece surrounding the bulb and the
rubber spacer.
The rubber piece surrounding the bulb can be tricky but it does pull out of the assembly with the bulb.
*Step 3*
Remove lens from marker assembly.
Both my lens had some kind of glue around the edge of the lens but,
the lens did come out fairly easy.
*Step 4*
Once the lens is off you can see the small green plastic piece that covers the bulb.
Remove this by prying it from the housing.
Again mine had a bunch of glue that looked like it was excessively added.
The green plastic piece came out pretty easily also.
Be careful not to scratch any chrome off.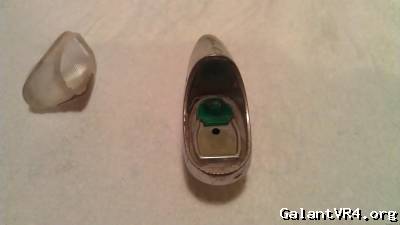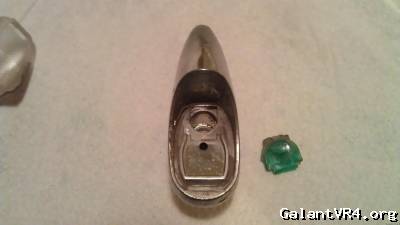 *Step 5*
Here is where I originally thought of adding an amber piece to replace the green one.
Which you could do if you'd like to.
Although, I didn't cover it back up because I figure if you really want amber color you could just paint the
inside of the lens (or, any color you want for that matter).
*Step 6*
Wash plastic pieces and Re-build the assembly.
Follow these steps backwards if you have to.
*Step 7*
Re-glue the lens back into the housing.
**Test the color before re-gluing anything permanently**
*Step 8*
Re-install the assemblies back into the fenders.
**Your Finished**
If you need to replace the bulbs see this thread.
JDM bulb replacement guide
Thank You to anyone who might use this. I hope everything goes well.