I am a DSMer at heart and own a 95 GSX 11 second car. I built that over the last 2 years and thought it was time for me to really dig in to the GSX so I was going to need a new DD. I searched and looked at other DSMs. Mind you my budget was only $2k, so a GVR4 was NOT something I could get into and if it was.. it was going to be a pile to say the least. After a few weeks I noticed a GVR4 for sale for cheap! I figured it was sold but sent a PM anyway. To my surprise it was not sold and I started asking more questions and for some pictures of said car. Was told it had a blown HG and was only running on 3 cylinders. I figured it was a simple fix for me so I went for it!
Well I picked it up 3 weeks ago in what I would consider good shape (nothing soap couldn't fix).
Three weeks ago when I picked her up...
Well turns out it was not the head gasket but burnt valves... Now I needed another head..
I replaced the head and the injectors due to #3 being faulty.. causing the valves to burn up.
Well after 3 weeks of work (lazy work mind you.. no more then 2 hours a day I don't think) it is finished!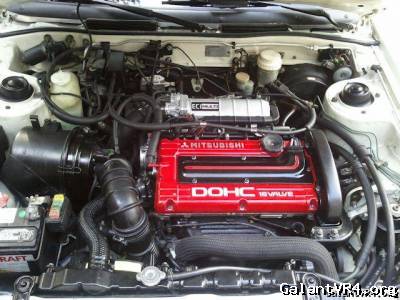 Hope you all enjoy it as much as I do... Still cant believe I own a GVR4 lol
Thanks for the space!